Member of Parliament (MP) for the Damongo Constituency and Minister for Lands and Natural Resources Hon Samuel Abu Jinapor has called on all including his political opponents to join hands in the development of the Constituency irrespective of political affiliation.
Addressing Muslim faithfuls after joining them to observe this years Idil Fitr prayers at the Damongo lorry station on Tuesday 3rd May, 2022, the Damongo MP indicated that all the politicians in the Constituency are the same people irrespective of their political differences with one aim of developing the Damongo Constituency which can only be achieved through unity and togetherness.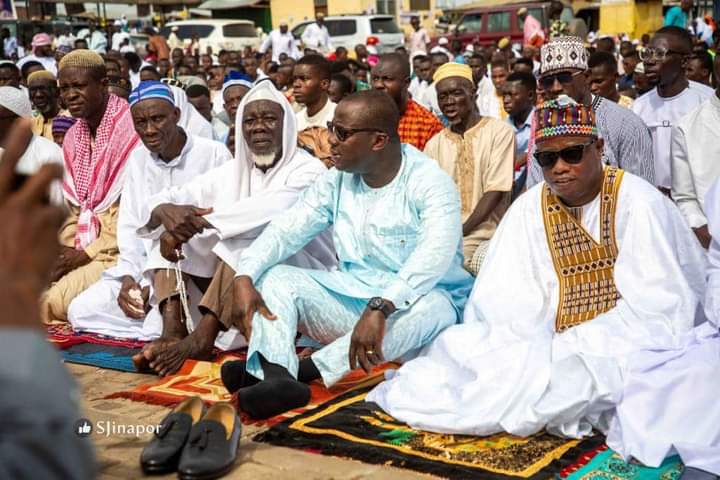 He added apart from the political parties, the various religious bodies should including the traditional authorities in the Constituency must equally see themselves as one people with a common destiny who must see the development of the Constituency as very Paramount in the forward match of the Constituency.
He again used the opportunity to wish everybody a blessed Ramadan Kareem and asked for prayers and forgiveness from the chiefs and people of the Damongo Constituency since as humans he might have gone against some people in the course of his duties in the Constituency.
The Savannah Regional minister Saeed Jibril Muhazu in an exclusive interview with Bole based Nkilgi FM pleaded with politicians in the Savannah Region to focus very much in the promotion of peace and push for development to the region.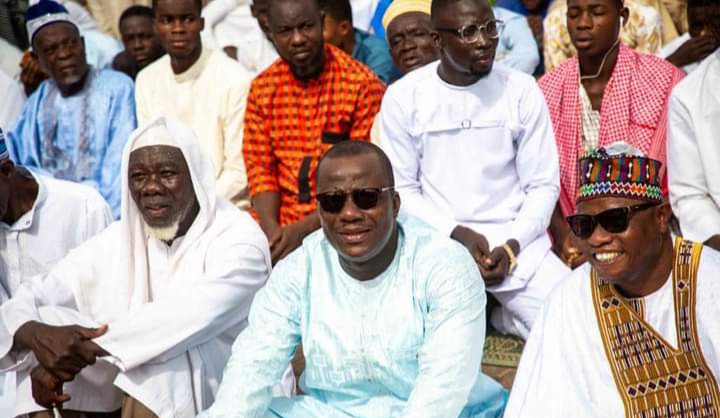 He said the Savannah Region as infant as it is must be focused on developmental issues like it is happening in other regions.
Meanwhile the member of Parliament for the Damongo Constituency has presented some quantities of bags of rice to the Muslim Umah for the Ramadan festival.
Source: nkilgifmonline.com