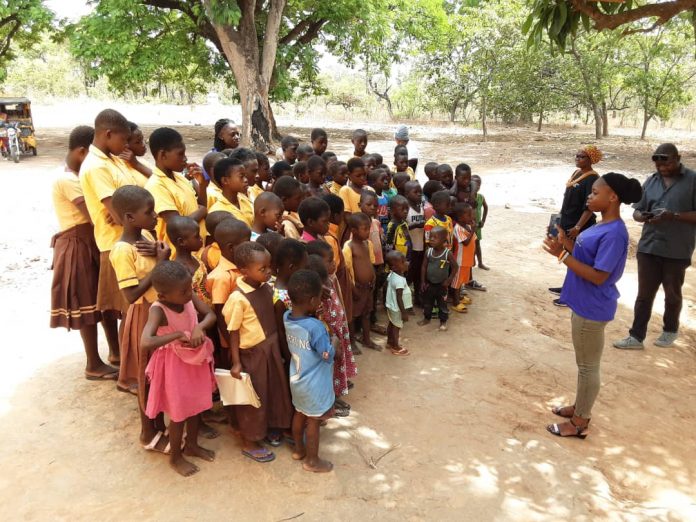 The leadership of the Campaign for Female Education (CAMFED) Association (CAMA) in the West Gonja Municipality of the Savannah Region have donated some educational materials to the Broto R/C Primary School in the Mole West Circuit of West Gonja. The materials which included books, pens, pencils and other items were presented to the students by a five member group of the association.
Speaking to Bole based Nkilgi FM, the chairperson of the CAMFED Association (CAMA) in the West Gonja Municipality Miss Mbemah Rashida said the donation is a way of give back to the younger ones what the group has also benefited from CAMFED in the area of education.
She said the group has come to the realisation that students especially in the farming communities such as Broto lack some learning materials since parents in those communities finds it difficult to buy them such materials which affects teaching and learning.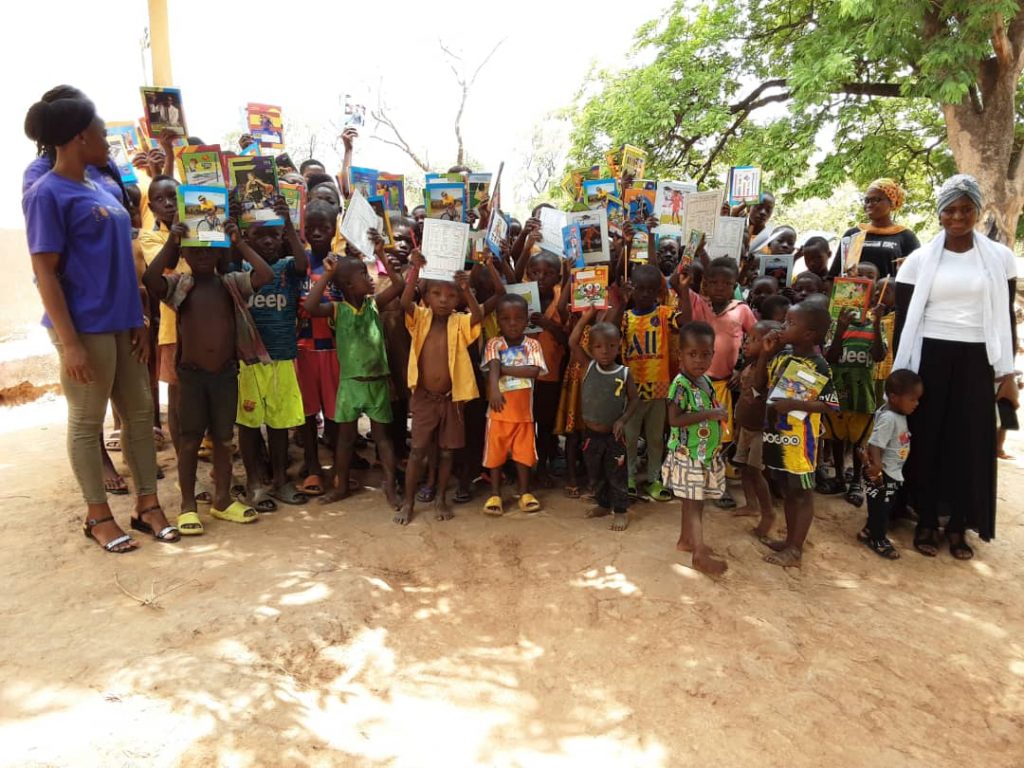 She disclosed that the activities of the association is on quarterly basis which will see some other schools also benefitting from the association.
She said CAMA is making a passionate appeal to the government and philanthropists to come to their aid interms of support so that they can reach out to more schools in the Savannah Region since apart from the educational materials, there are other forms of support the association can offer especially to students in the rural areas to aid them in their learning processes. She however made it clear that CAMA is different from CAMFED.
The CAMFED Association (CAMA) is a strong alumnae network of young women who have benefited from CAMFED's support and are united by a commitment to develop themselves and invest the benefits of their education back into their communities and promote young women's leadership in the Savannah Region and beyond.
The West Gonja Municipality CAMA Association was formed in the year 2000 and officially launched in 2003 and currently has a membership of about 1,500 young women in the West Gonja municipality.
Source: Nkilgifmonline.com