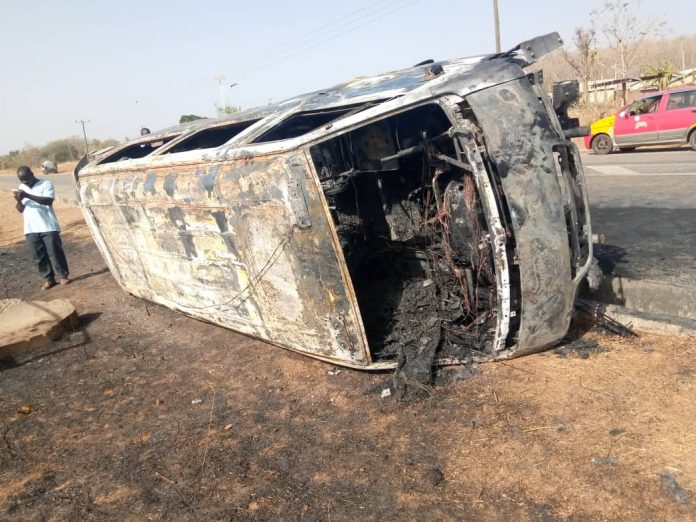 A VVIP bus with registration number AS 2416-20 carrying passengers from the Damongo Municipality in the Savannah Region to Tamale on 2nd February, 2022 caught fire and burnt completely at Bonyanto, a farming community near Damongo.
According to an eye witness, the 18 seater bus made an abrupt stop in the Bonyanto community with the driver of the vehicle complaining of overheating of the car.
All passengers on board were transferred into a different car as a result of the overheating of the vehicle.
The eyewitness further indicated that for about 45 minutes, the driver was alone in the car when all of a sudden the car started burning from the under.
The community members started pouring out in their numbers with buckets of water to help save the car from burning but the intensity of the fire was very high.
Personnel of the Ghana National Fire Service rushed to the scene from Damongo but that could not save the car from burning.
The vehicle burnt down totally beyond recognition in the process. No casualty has however been recorded.
Source: nkilgifmonline.com