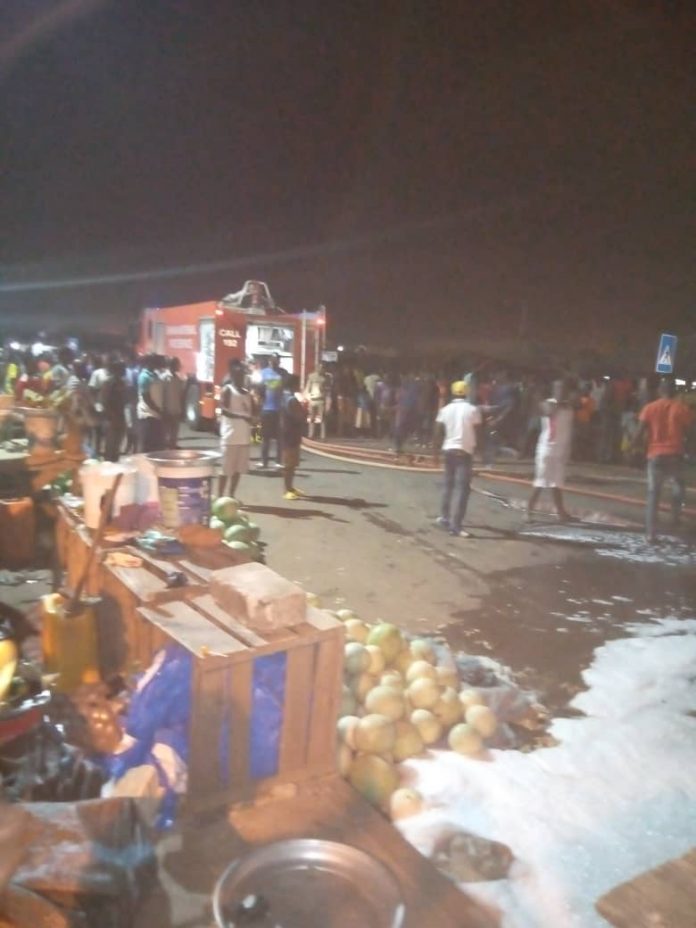 The National Fire service in Damongo prevented a situation in which a fuel Tanker would have burnt thereby causing havoc to residents of Damongo.
The tyres of the fuel tanker with registration number GN 2665-17 caught fire this night (15th December, 2021) at the Damongo main lorry station.
According to eye witnesses, the tyres and other parts of the tanker started burning without the notice of the driver who was on his to Damongo to discharge diesel to one of the fuel stations.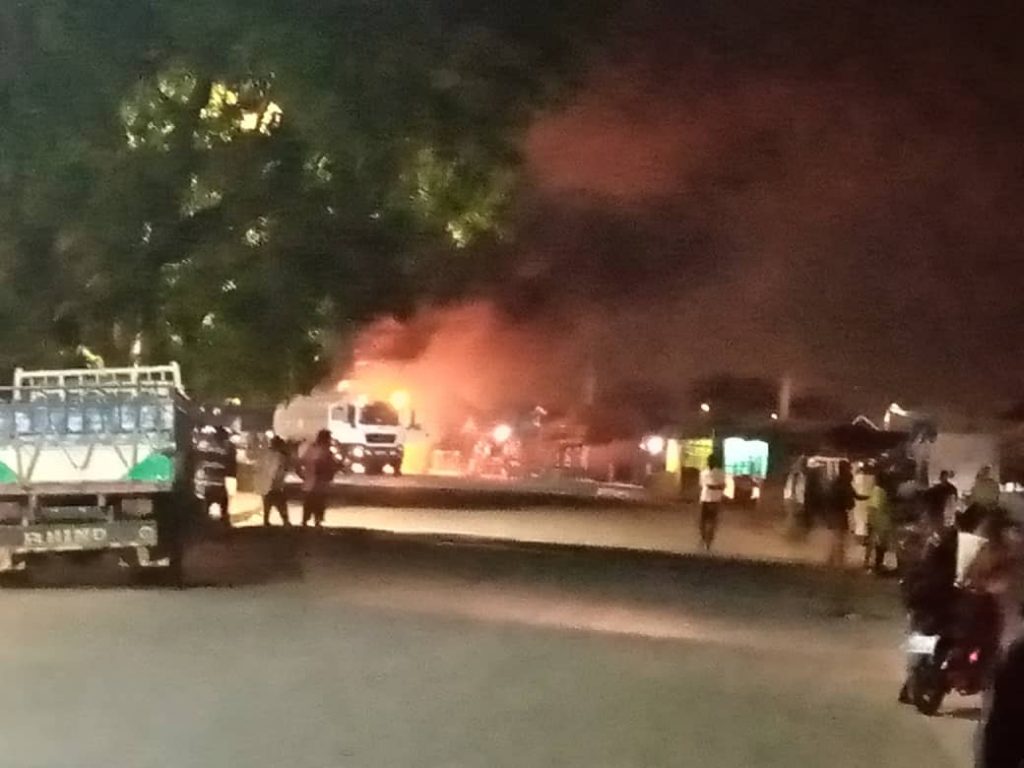 The Tyres of the long vehicle were seen burning whilst the long vehicle was in motion with motorbikes chasing and prompting the driver to stop.
The driver who did not know what was going on finally stopped in the middle of the Damongo township only to realize his vehicle was in flames as a result of overheating of the tyres.
The Damongo Municipal Fire Service was quickly informed and they rushed to the scene to put out the fire and so prevented the whole Tanker from Burning.
Source: nkilgifmonline.com