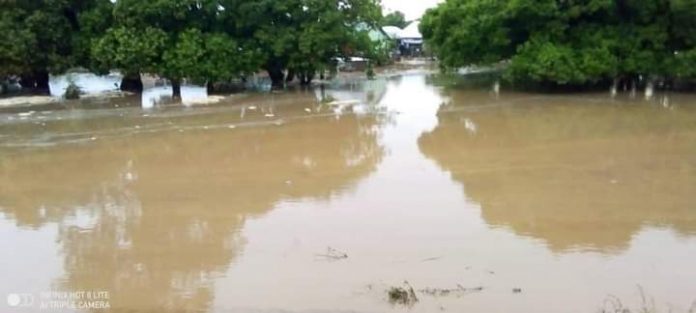 Residents of Damongo Alhassankura also known as "Bantama" are appealing to authorities to come to their aid by creating access roads in the area.
Speaking exclusively to Bole based Nkilgi FM, Mr Soale Kipo also known as Bonyirbi said the area has no access roads with many houses getting flooded after every serious rain.
He said the government flagship program of one village one dam in his area is one house one dam since mini dams can be found in every house in the area.
He added that the area is termed "Bantama" because it is a stronghold of the NPP since 1992.
He reminded the MP for the Damongo Constituency Samuel Abu Jinapor, the Savannah Regional Minister Mr Saeed Jibril Muhazu and the nominated Municipal Chief Executive (MCE) for West Gonja Mr Musa Kusubari Karim to immediately attend to the needs of the area since Bantama can turn to the Volta Region once nothing is entering into the stronghold of the NPP.
"Bambambam" as Mr Soale is also affectionately called is a strong die hard supporter of the NPP and soused the opportunity to appeal for his 7 month salary that the Youth in forestry is owing him after he was told he is above the youthful age.
He said he voluntarily pensioned himself because after working for so many months without salary, he was told he is above the age bracket of the youth which he said it is discriminatory since the President of Ghana Nana Akufo Addo is older than him yet he picks salary.
He said the attention of the MP for Damongo was drawn to his salary issue on a live radio program and was invited to meet the MP which he did with the assurance of being paid later.
He said he is yet to hear from the authorities for his money.
Source: nkilgifmonline.com