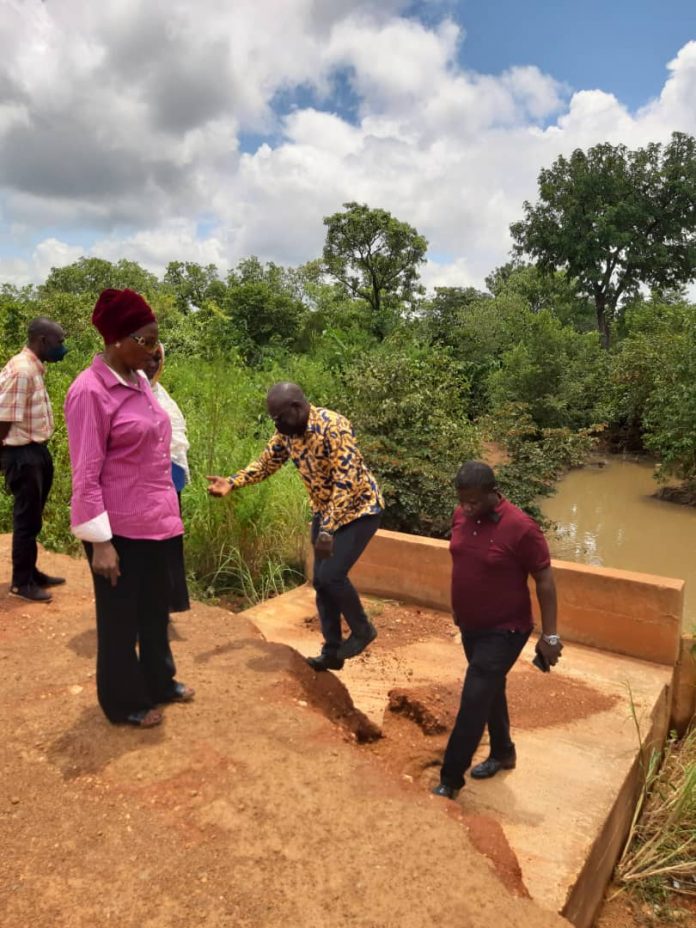 The District Chief Executive (DCE) for Bole Madam Veronica Alele Heming has on Wednesday 15th September 2021 visited Tinga Wasipe and Dakurpe all in Bole District to ascertain the deplorable nature of roads damaged by heavy rains.
Speaking to the media, the DCE explained that she has spoken with the Savannah Regional Engineer for Feeder Roads and he has promised getting a contractor back to site for major works on the roads destroyed.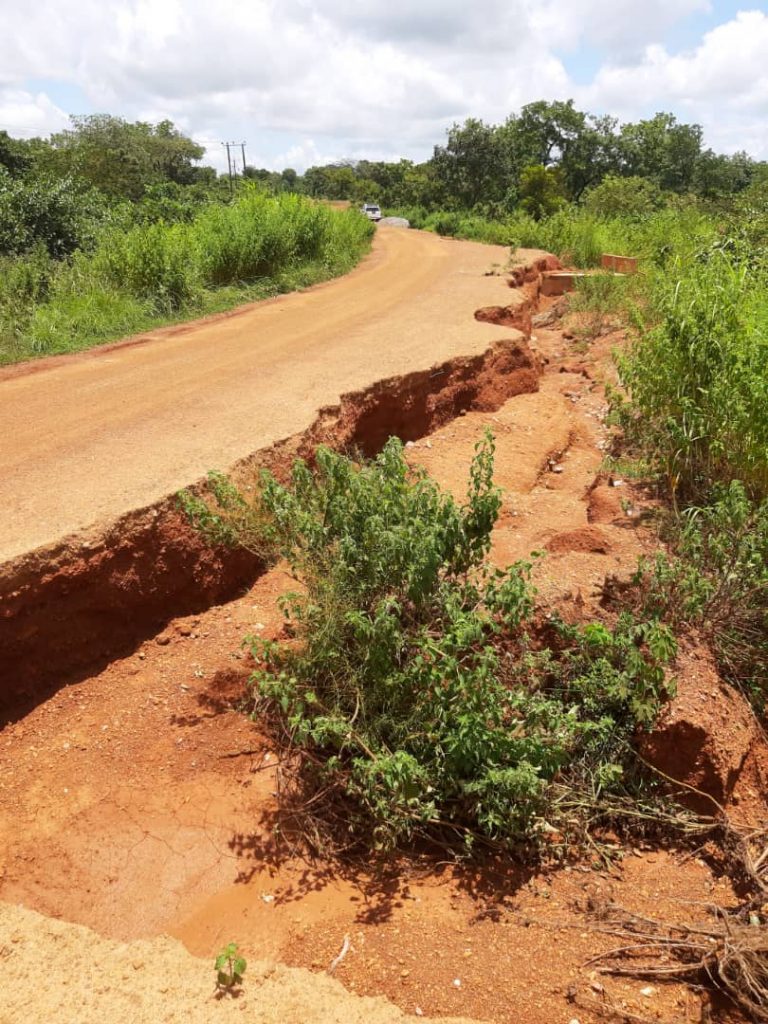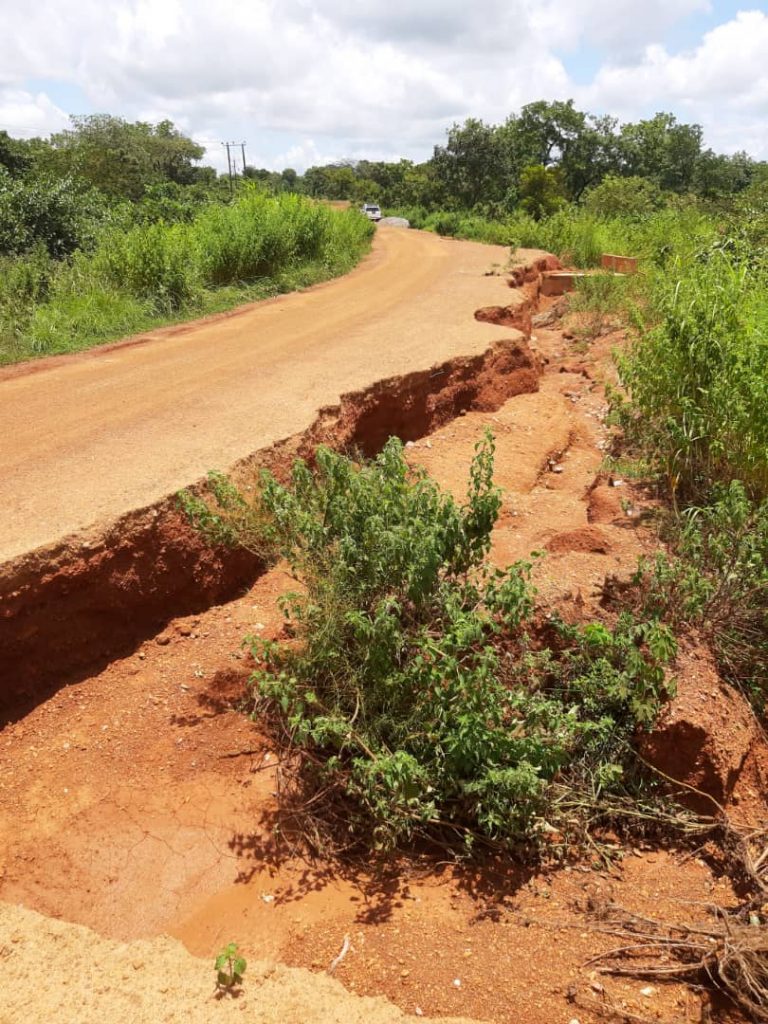 Madam Alele assured that contractors will start work on the roads to prevent their complete cut off.
The Bole DCE said the Seripe to Dakurpe road is really about to cut into two and they are monitoring the situation as the rains keep making water flow over the road. She recounted how three boys lost their lives as a result of a similar situation on the road three years.
A Community leader at Dakurpe Alhaji Seidu Shaibu told Bole based Nkilgi FM that residents of the community are seeking for the assistance of stakeholders to come to their aid as it is the road commuters uses to get their daily bread.
Some parts of the the road from Seripe to Dakrupe in the Bole District are about to cut into two.
The road if totally cut into two will it make its impossible for people from Dakurpe, Kabilmah, Kalidu, Tuntumba, Cloth, Kontori and Bonbir all in the Sonyo Traditional area to be cut off from the east of the District
This means that the people would be denied access to health care to the Bole hospital, farm produce from the communities listed above would be locked up, market women would also not be able to buy and sell in the Bole market from the affected communities.
The Assemblyman for the Kabilma- Dakurpe Electoral Area Hon Mohammed Abuabakari therefore appealed to the Bole District Assembly and other stakeholders through Bole based Nkilgi FM to as a matter of urgency find immediate steps in fixing the road.
The Assemblyman has cautioned that if immediate steps are not taken between now to first week of October the road would have been totally cut off and close to an estimated population of 3, 400 residents would have been affected.
Source: nkilgifmonline.com