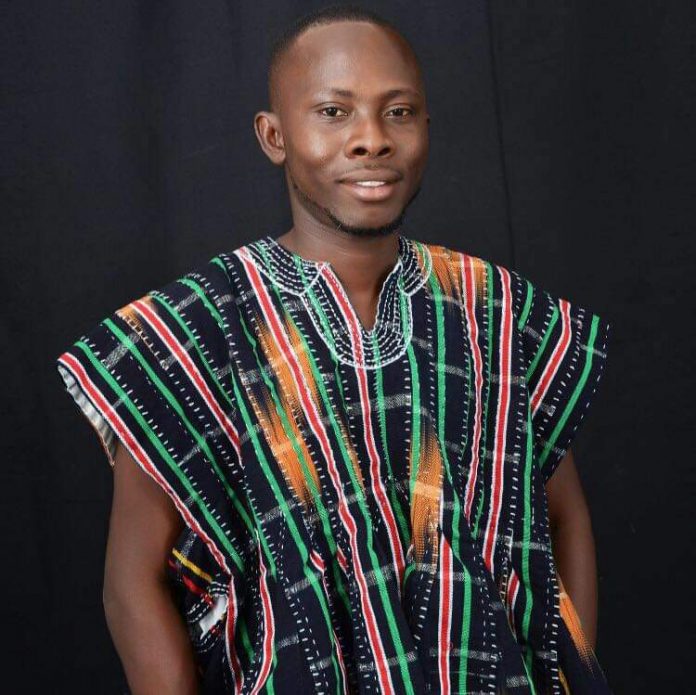 Mr Issifu Seidu Kudus Gbeadese who is popular Activist of the National Democratic Congress (NDC) from Damongo, capital of the Savannah Region has debunked assertions that President Nana Akufo-Addo performed better than John Mahama in Savannah Region stating that "the Member of Parliament (MP) for the Damongo Constituency and Minister for Lands and Natural Resources, Hon Samuel Jinapor is simply reckless in making such comparisons".
Hon Abu Jinapor has said that president Akufo-Addo's performance in the Savannah Region outweighs what his predecessors have done therein.
According to the minister, the creation of the region, provision of water, road projects, health facilities among others put Nana Akufo-Addo and the NPP ahead of previous governments.
He made the comments when he was addressing the NPP's supporters at the party's constituency delegates conference in the constituency on 4th September, 2021.
Hon Jinapor said;
"No president and no party has done more for the Savannah Region than his Excellency President Nana Addo Dankwa Akufo-Addo. The record and the evidence speak for themselves."
He added that;
"Akufo-Addo created the Savannah Region, brought water, tarring our roads, intervening in agriculture, intervening in education, intervening in healthcare, about to bring a regional hospital in Damongo and 2 district hospitals to the Savannah Region".
But speaking to Bole based Nkilgi fm's morning show on 7th September, 2021, Mr Issifu Seidu Kudus Gbeadese said the MP for Damongo only made a specific reference to the creation of the Savannah Region and mentioned water projects and a hospital project, with no specific traces to any constituency in the Savannah Region.
He stated; "the constituency that Hon Samuel Jinapor represents is without portable drinking water solely as a result of the reckless decision of Nana Addo and his NPP to set aside a $35m loan agreement the Mahama administration secured from Eco Bank Ghana in December 2016 to extend water from the white Volta to Damongo and its environs".
He added that; "if Nana Addo after 4 years cannot justify why that reckless decision but to only come to throw dust into the eyes of the people by cutting sod at a football field in Damongo, that cannot be said to be an achievement worth elevating over the head of John Mahama in the region".
Mr Gbeadese further said; "Maybe, the Hon MP need to be reminded that the constituency he now represents is what it is today because H.E John Mahama and the NDC over the years have invested heavily in it. The Damongo he left in 1998 is obviously not the same Damongo he came to meet in 2017".
"Maybe he needs to be reminded again that but for the construction of the Fufulso-Damongo-Sawla road, Damongo won't be what it is today in terms of physical infrastructure developments which have a positive, overwhelming economic impact on the people's lives".
Issifu Seidu Kudus Gbeadese said;
"If Nana Addo did anything better than John Mahama beyond the creation of an empty region without any plans for its development then, it was to stop the construction of the Busunu-Daboya road; to stop the construction of the Tamale-Salaga-Mankango road, to slow the work on the 60 bed Salaga hospital project, to stop the construction of a training college in Bole, to stop the construction of the E-block in the Salaga North Constituency, among other projects".
He said; "Today, Buipe has a hospital because of John Mahama, Sawla has a hospital because of John Mahama, Daboya has a Senior High School and a bridge that Nana Addo and Mr Samuel Jinapor can drive at top speed into Daboya with ease, all because of John Mahama. Today, Bamboi has a poly clinic because of John Mahama, Damongo has a road and all communities along the road have social and economic infrastructure because of John Mahama. Today, Bole has a nursing training college because of John Mahama. So, where do we start doing the comparison?
Mr Gbeadese added; "I wish to call on the Hon Minister for Lands, Mr Samuel Jinapor to come clear with what he meant by Nana Addo's high performance over John Mahama in Savannah Region. I challenge him to mention one single health infrastructure project, one single educational infrastructure project, one single completed road project Nana Addo thought of, planned and executed in the region within his 4 and half years as President. Until then, we won't buy any empty rhetorics any longer. Lest I forget, if sharing money and cooked food were the standard measure of the development he meant then, he should state it so that the conversation can be tailored in that direction".
He explained that; "The same Abu Jinapor was used by Nana Addo and the NPP as one of the lead Northern propagandist against H.E John Mahama in both 2012 and 2016. It is recalled that at the all Nation's University College in Koforidua, on 25th September, 2012, Samuel Jinapor openly referred to President Mahama and his appointees as 'corrupt thieves' who cannot be trusted with the public purse and for that matter should be voted out".
Mr Gbeadese said; "Maybe such falsehood against the person of John Mahama won him Nana Addo's heart which probably informed his elevation to the high office of the Deputy Chief of Staff and subsequently the Minister of Lands".
"Unfortunately for him, such misinformations and blatant falsehoods against the person of H.E John Mahama won't be let to go without the appropriate responses this time around. John Mahama would no longer be the card any of these ungrateful Northern brothers would play to prominence in politics".
Source: nkilgifmonline.com