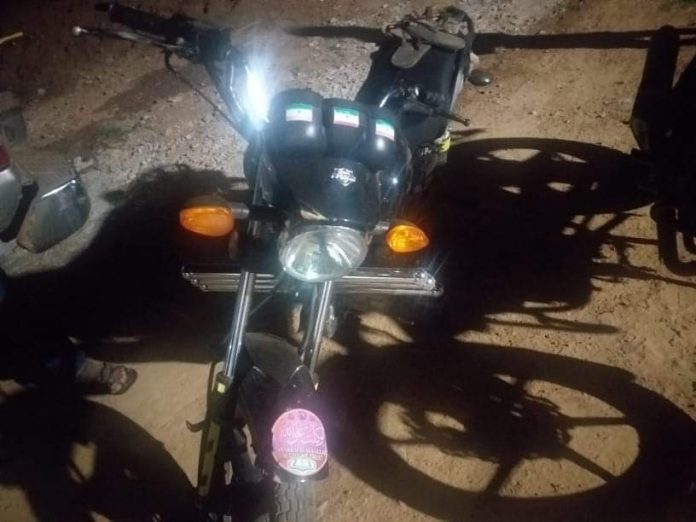 A Suspected motorbike thief has absconded into the bush after suspecting he was being chased by the Police on the Bole to Sonyo stretch of road, about 500 meters away from the Bole Senior High.
The man suspected to be a motor thief took to the bush last Monday evening at around 9:00pm after he saw a car he believed it was for the police.
He quickly rode into the bush and jumped down before taking to his heels leaving behind an Apsonic black Motor bike and black slippers.
The pick-up car he suspected to be that for the police is owned by the Chief Executive Officer of Apsonic Motors in Bole Mr Sadik Mohammed.
The business man had gone to pick his family from Sonyo after they attended the just ended Deng Festival.
Upon seeing Mr Mohammed Sadik's car approaching him, the suspected motor thief lost all hope and immediately jumped into the bush.
The Motorbike and the sandals of the suspected motor thief have been handed over to the Bole Police charge office for further investigation.
Source: nkilgifmonline.com