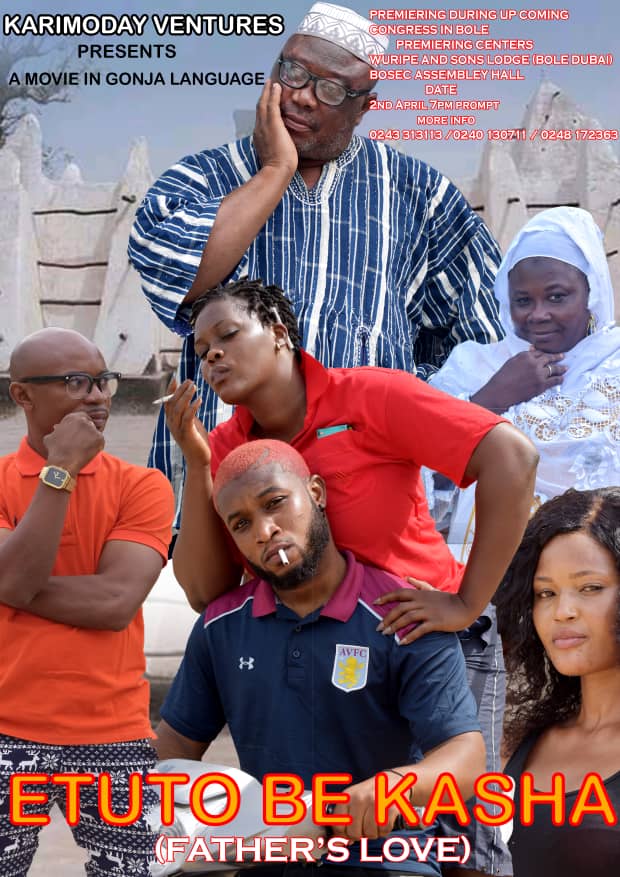 A Gonja Language movie titled "Etuto Be Kasha" (A Fathers Love) produced and Directed by the famous Alhassan Mohammed (Alhaji Karimoday) and supported by Bole based Nkilgi Fm, will be premiered during the Gonjaland Youth Association Congress at two venues, that is, the Bole Senior High School and the plush Wuripe and Sons Royal Lodge on Friday 2nd April, 2021 at Bole at 7:00pm.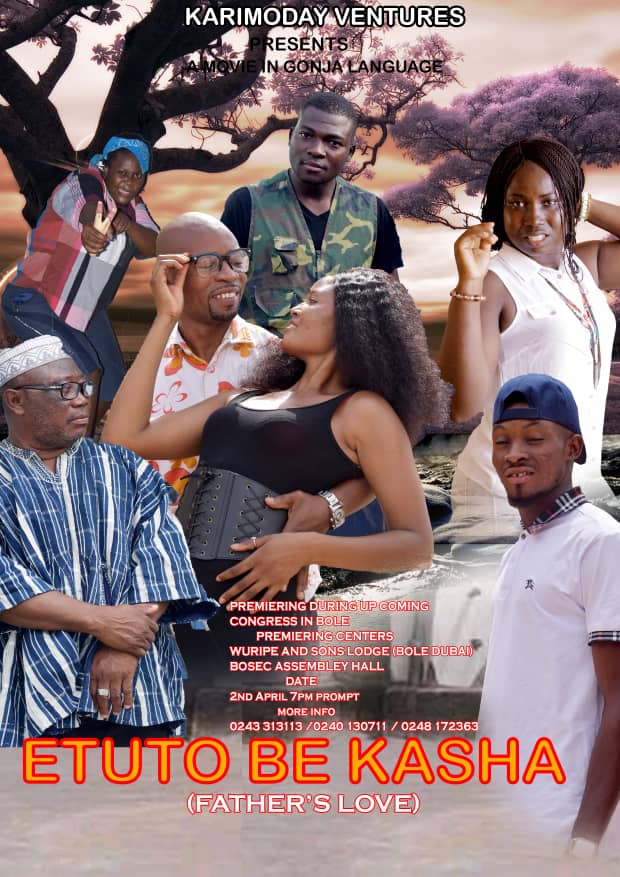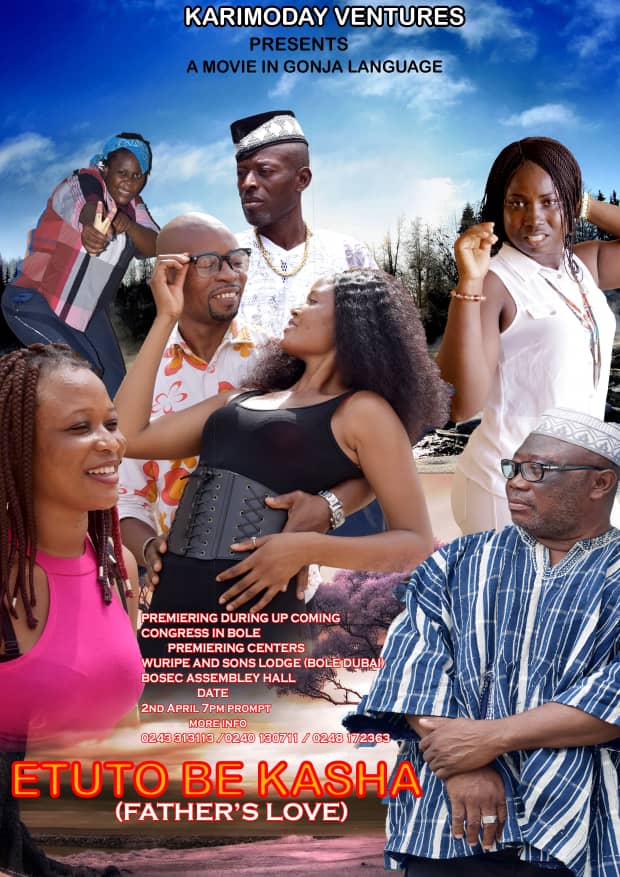 "Etuto Be Kasha" (A Fathers Love) is a Gonja language movie on how a father's love for his daughter made him to forget the wise saying of our elders that "spare the rod and spoil your child".
A father (Alhaji) thought he was showing love by giving her daughter Bonyanso aka Shatta B (Acted by Hiba) freedom and liberty at her tender age. Mariam (Shatta B) grew up to become a burden not only to the father and immediate family but to the society as a whole.
Some of the Artist featured in "Etuto Be Kasha" include Hiba and Kasha of Ghana's Most Beautiful fame.
Others include Mr Siibu Hudu, Adama Nana Alhassan, Zack Mahama, Mahama Issahak, Mariam L. Mahama, Musah Abdul Fatawu etc.
"Etuto Be Kasha" movie is full of suspense, emotions, love and betrayal.
The producer Alhassan Mohammed (Alhaji Karimoday) who hails from Bole has produced 46 titles of Akan movies to his credit since 2009 to date and has sponsored, marketed and distributed over a thousand titles of movies for other producers.
Alhassan Mohammed (Alhaji Karimoday) received recognition award from the National Film Marketers and Distributors Association of Ghana and in and also recieved a Legendary Award from Directors Guild of Ghana for his contribution to the development of the Ghana film industry.
"Etuto Be Kasha" (Fathers Love) will be his 47th title of movie produced and the first movie in Gonja language from Alhaji Karimoday famous for producing marketing and distributing Akan movies.
Source: nkilgifmonline.com