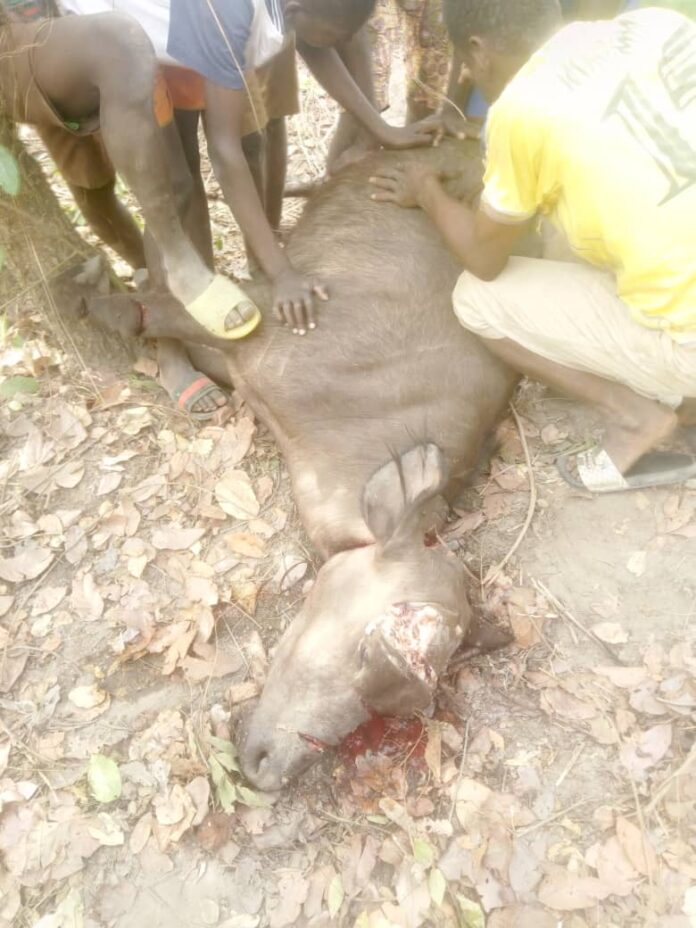 Information picked by Bole based Nkilgi FM says 3 farmers on a hunting expedition were wounded by a buffalo at Akamade in the East Gonja district of the Savannah region this weekend.
The farmers in the area went to plant yams in their farm and one of them with his dogs entered into the bush for hunting and met the buffalo. The hunting dogs of the farmer chased the buffalo whilst the farmer was wailed to send a distress call to his colleague farmers to come over and help him kill the animal.
In the process the buffalo wounded 3 of the farmers before it was killed.
The injured farmers are currently receiving treatment at the Abrumase Health center.
Source: nkilgifmonline.com