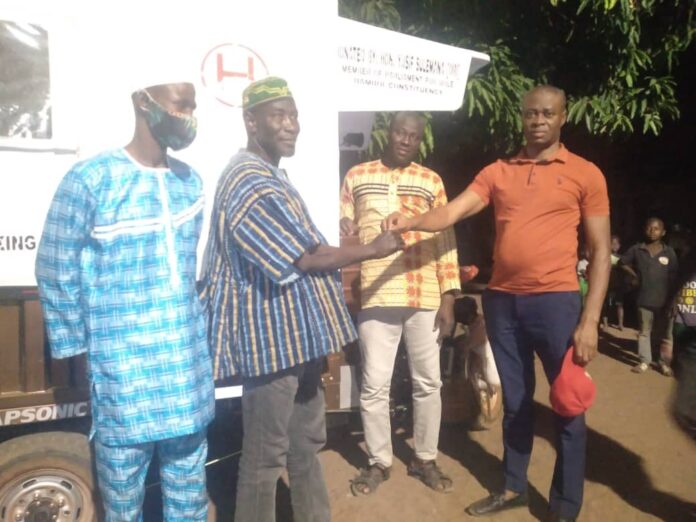 The Member of Parliament (MP) for the Bole-Bamboi Constituency of the Savannah region Hon. Alhaji Yussif Sulemana has once again handed over a tricycle ambulance to the Kabilma Community on Saturday, 27th February, 2021.
Speaking to Bole based Nkilgi Fm, Alhaji Yussif Sulemana said some Parliament is on break because some MP's contracted COVI-19 and so he used the opportunity to mobilise some funds to fulfill some of his promises made to his constituents.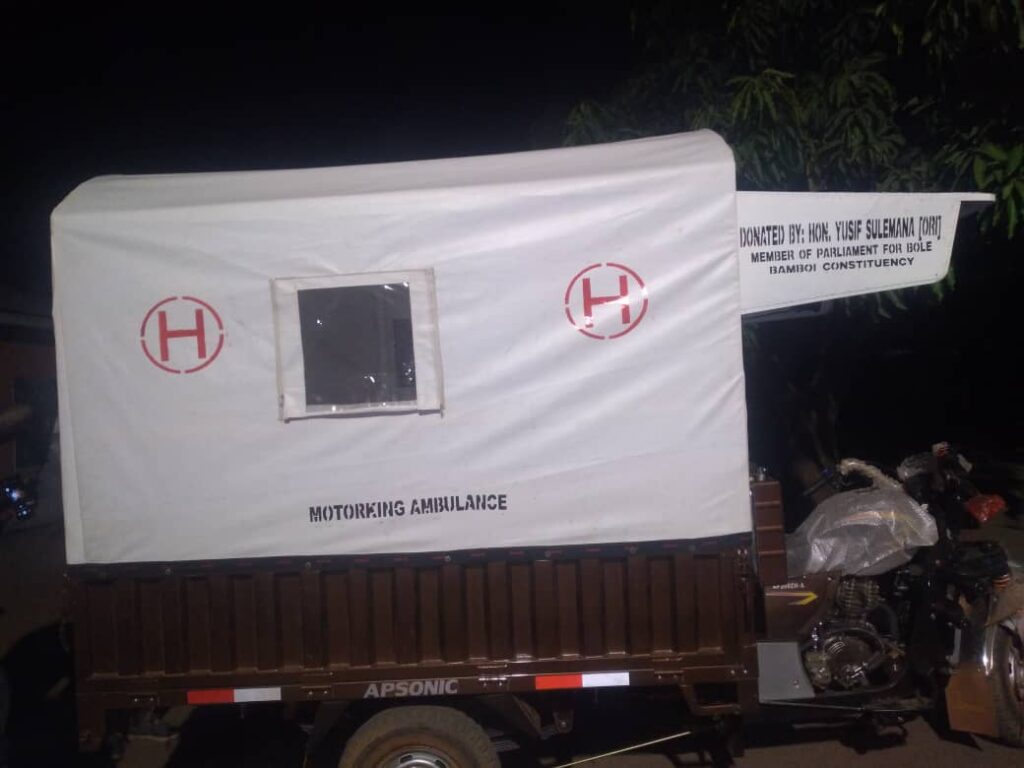 Hon. Alhaji Yussif Sulemana said prior to the elections, the people of Kabilma told him they have so many challenges, but the most prioritise is a tricycle to convey their sick people to the next community called as Dakurpe for health care.
He said the people of Kabilma and the entire Bole-Bamboi Constituency voted massively for him and the former President John Dramani Mahama and that the people of Kabilma need to be commended and their problems looked into. The MP said the tricycle ambulance was supposed to be brought before the general elections but unfortunately it came after the elections and the people still voted massively even after he couldn't present the "tricycle ambulance" before the general election.
A Unit Committee member, Mr. Iddrisu Braimah who represented the Assemblyman for Kibalma Electoral Area Hon. Mohammed Abubakar thanked the MP for the kind gesture and promised they will put it in to good use.
The National Democratic (NDC) Chairman for Kabilma Mr Baba Akwesi also thanked the MP for fulfilling his promise he made to them. He said the MP promised of buying them information centre with gadgets and fulfilled.
Chairman Baba Akwesi said the MP again promised getting them a "tricycle ambulance" which again he fulfilled. He said the Kabilma community need a Dam which the MP assured them again of constructing one for them.
He added they are praying for Hon. Alhaji Yussif Sulemana and his father John Dramani Mahama to gain more succeses in politics to develop the Constituency.
Source: nkilgifmonline.com