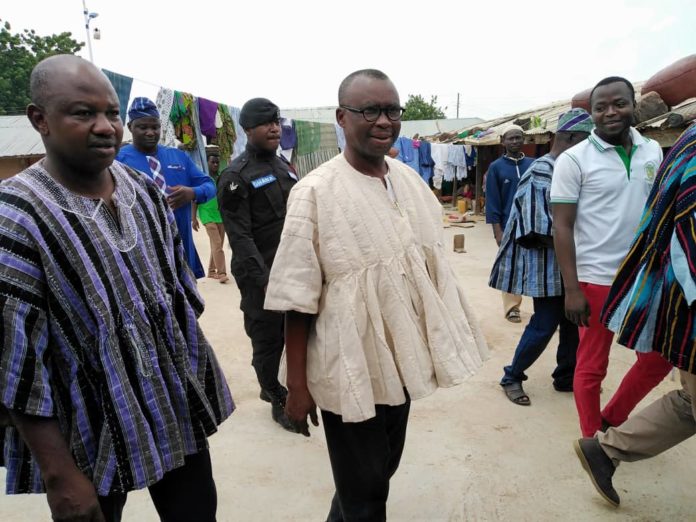 The Minister of the Savannah Region Hon. Salifu Adam Braimah has commended the people of Tuluwe Traditional Area in the Central Gonja District of the Savannah Region.
Speaking during a courtesy on the Tuluwewura in-Waiting at his residence in Chama in the Tuluwe traditional area, ahead of his enkinment on Tuesday 21st April 2020, the Savannah Regional Minister said the Chieftaincy Institution in Gonjaland has allowed greed and disregard for tradition to mar the carefully structured system of transition which in reality was adopted by other ethnic groups.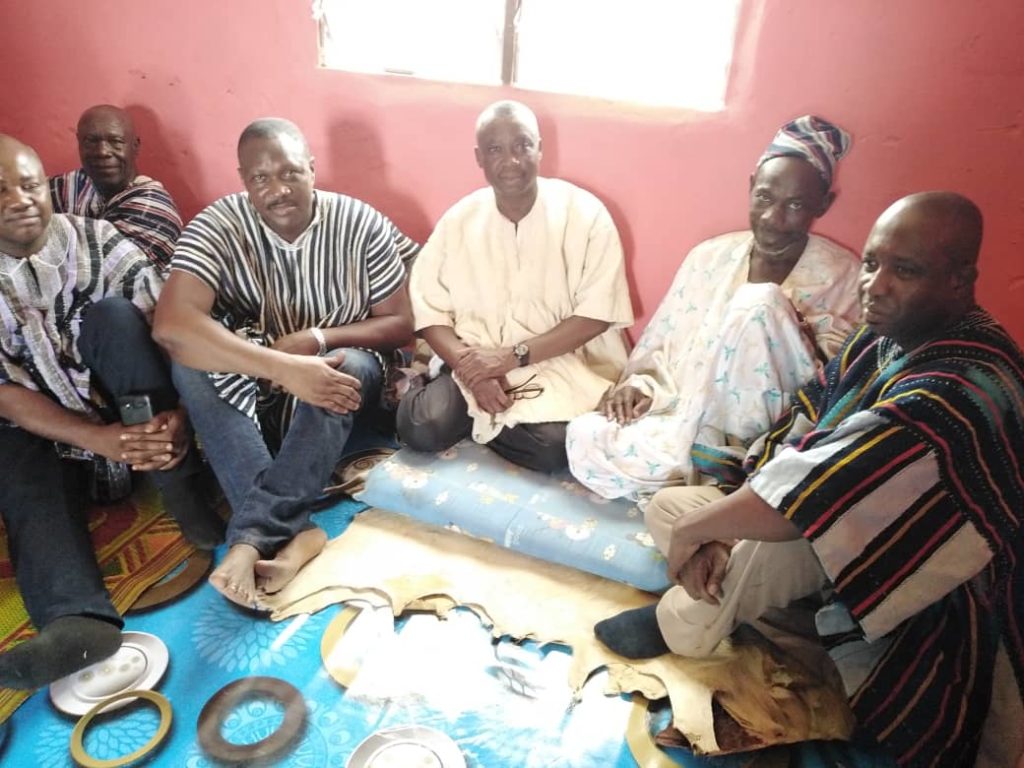 Hon. Adam Salifu Braimah however said current indicators are positive, drawing inspirations from Busunu Traditional Area and how the nomination and subsequent enkinment of Busunuwura was carried out.
"I am delighted today because Tuluwe has also exhibited that sense of maturity and utmost respect for tradition and I know that with the support of the King of Gonjaland and his committee of eminent chiefs we shall reclaim our lost image"; he said.
The Minister congratulated the Tuluwewura In-waiting on his nomination and assured him of his preparedness to work with him towards the development of the Tuluwe Traditional Area. 
Hon. Salifu Adam Braimah on behalf of the Savannah Regional Coordinating Council presented bags of maize, rice, a gallon of cooking oil and an undisclosed amount of money to the nominated Tuluwewura.
Hon. Salifu Adam Braimah promised to put an eye on the contractor who is currently working on the Tuluwe road to ensure that the road  will soon be motorable.
Bundawura Soale Mbema (Tuluwura in- waiting) in return thanked minister and his team that included, the Deputy Regional Minister Hon. Samuel Yeyu Tika, the District  Chief Executive (DCE) for Central Gonja Hon. Mahama Mustapha and the Savannah Regional Police Commander DCOP Enoch Adutwum Bediako.
Following the untimely demise of the late Tulwewura Mahama Bunyanso on the 5th of March 2020, tradition demands that after all funeral rites are rightly performed including the 12th day rites which is usually performed by the successor to the skin, it is required that immediate steps are initiated to get the next Tuliwe Chief enskined since it is traditionally inappropriate to leave the skins of a whole paramountcy vacant for a long period.
Led by Jarangwura, the successor to the Tuluwe Skin Bundawura Soale Mbema was presented to Yagbonwura Tuntumba Boresaj at the Jakpa  Palace who subsequently endorsed him as the next to ascend the Tuluwe Skin.
Source: nkilgifmonline.com