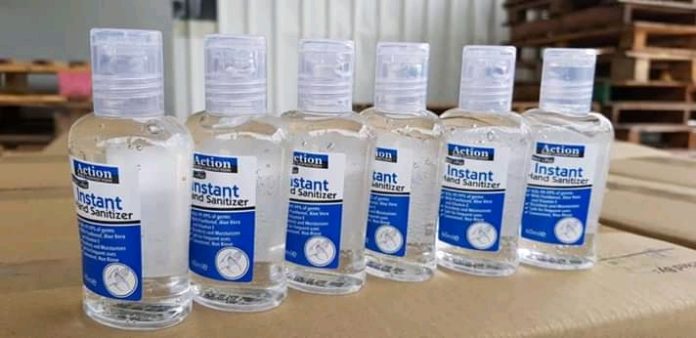 A Politician, Philanthropist and Mining Consultant Mr Emmanuel Yakubu Suglo has donated hundreds of alcohol based hand sanitizers and liquid soaps to various organizations and groups in the Sawla-Tuna-Kalba District of the Savannah region.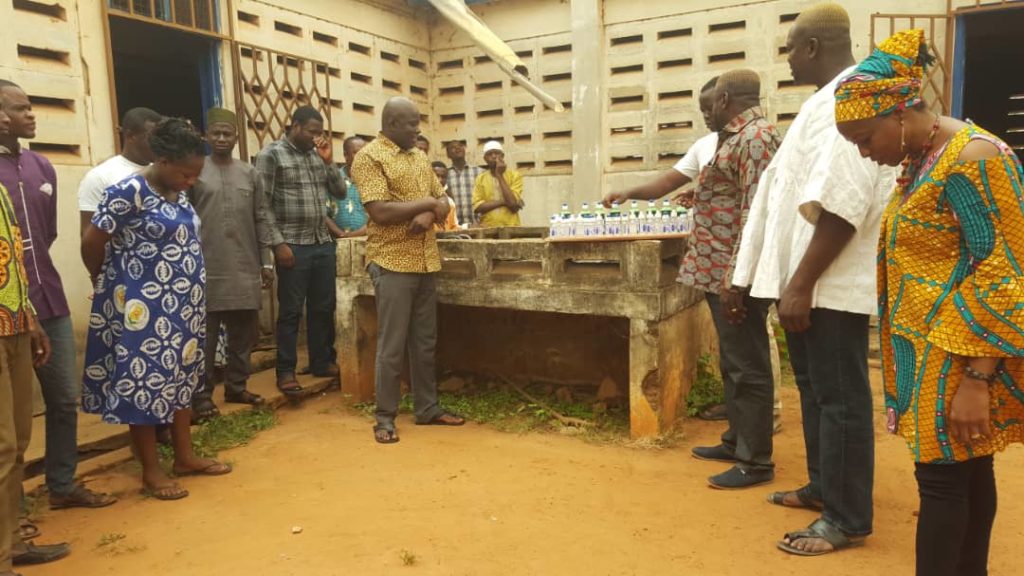 Emmanuel Yakubu Suglo popularly known as 'Aben Wo aha' first donates to the Sawla-Tuna-Kalba  District Health Directorate to augment the district's preparedness and readiness to the fight against Covid-19 disease.
The donations were made on behalf of Mr Emmanuel Suglo by  Alhaji Osman Salia, the National Democratic Congress (NDC) Chairman for the Sawla-Tuna-Kalba constituency.
The District Health Director for Sawla-Tuna-Kalba, Mr. Zakaria  Abdul-Kasim expressed his gratitude promise to distribute the items to the various health facilities across the district.
Alhaji Osman Salia equally mentioned that, the sensitisation against COVID-19 should be intensified and promised to continue to mobilise individuals, groups and organizations to help fight virus.
He said he will distribute the remaining items to some communities within the district and pleaded with all to exercise patience as similar packages will touch all the communities within the district.
Alhaji Osman Salia will be distributing the remaining hand sanitisers and liquid soaps to some  branches which will be strategically selected. The exercise will cover some NDC youth camps within the entire constituency.
The short event was attended by some NDC constituency executives, Foot-soldiers and party bigwigs within the constituency.
Mr Yakubu Suglo has since indicated his preparedness to adopt some branches within Sawla-Tuna-Kalba constituency if the need be to help the NDC return to power. 
Source: nkilgifmonline.com