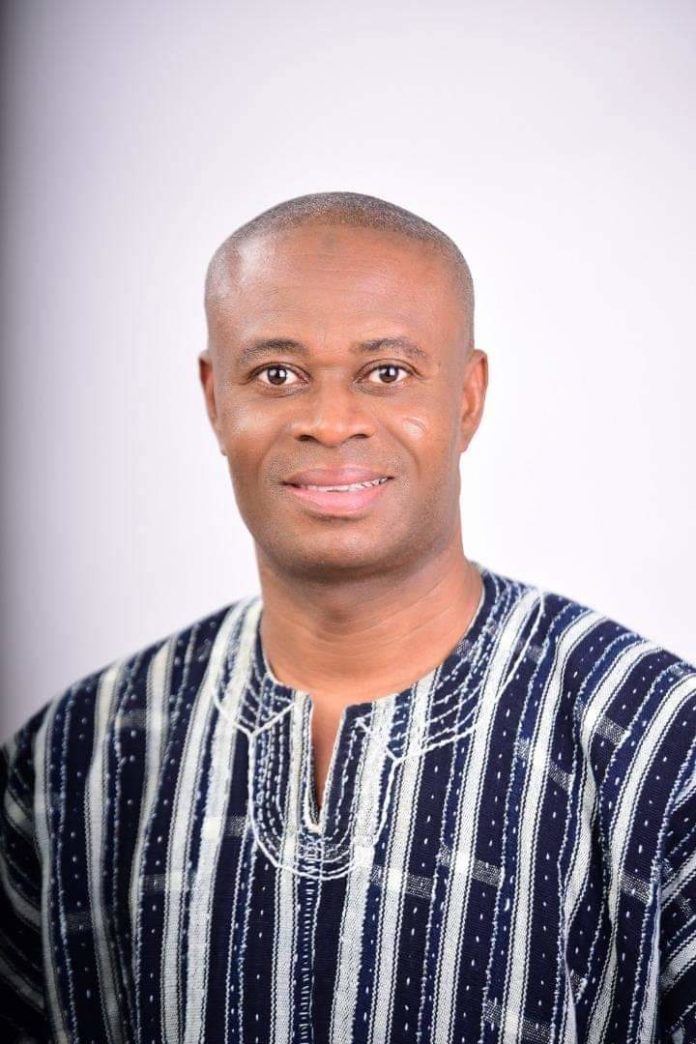 The Member of Parliament (MP) for the Bole- Bamboi Constituency Alhaji Yusif Sulemana has said that former President John Dramani Mahama is very much interested in bridging the Black Volta River at the Chache border in the Bole District of the Savannah Region and called on the people of the Bole-Bamboi Constituency to vote massively for the former President to make this a reality.
The Bole MP said this exclusively to Bole based Nkilgi FM when he visited the Bole Chache border on 19th April, 2020 as part of a familiarisation visit to the border.
At Chache the MP interacted with the Ghana Revenue Authority (GRA) and Ghana Immigration Service (GIS) personnel at the Chache border and urged them to intensify education on the Coronavirus at the border and as well encouraged them to continue with their selfless effort in making sure Bole do not record any imported case of Coronavirus, after which he observed a number of developmental projects at the Chache border.
The MP told Nkilgi FM that for President John Dramani Mahama when he was in government discussed with the President of Cote d'Ivoire Alhassan Ouattara the need to bridge the Black Black Volta at Chache in Bole District to enable the free movement of people and goods and that a contractor at the Cote d'Ivoire end was on site in 2016 to raise some pillars and also returned to the site in January, 2019 to continue the project which was expected to have been completed in by the end of 2020.
The MP said he has been following up on the Contractor in Cote d'Ivoire and so was also at Chache to access the situation on the ground. Alhaji Yusif Sulemana disclosed that a lot of development will come to Bole District if a bridge is constructed on the Black Volta at Chache and that it is on record that it is shorter for those passing from Mali and western Burkina Faso to pass through Bouna in Cote d'Ivoire to Chache- Bole to Kumasi  and Accra than passing through Hamile in the Upper West Region of Ghana.
The MP said there is the need supplying the Bole District and beyond with water from the Black Volta and that former President John Dramani Mahama is also interested in such a project and so he was in Chache to ascertain things for himself and update the former President on the feasibility of such a project.
The MP said former President John Dramani Mahama awarded the Bole to Chache border road to a contractor who started work and that the work is at a standstill because of change of government.
Source: nkilgifmonline.com