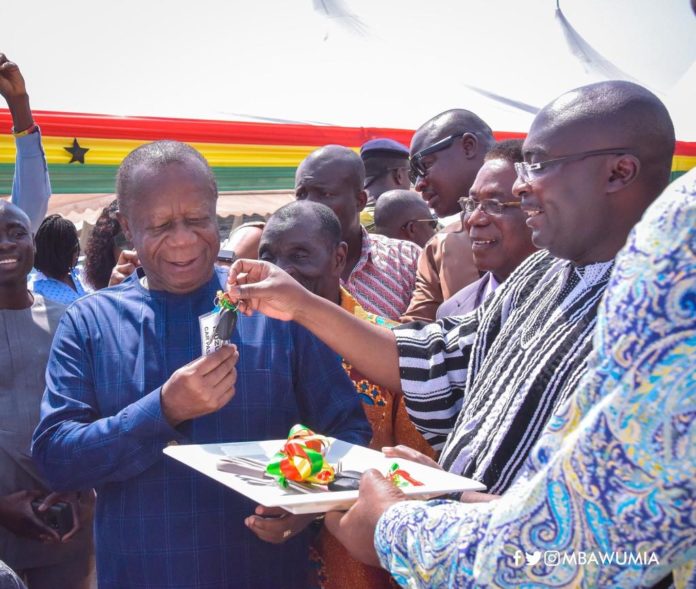 By Issifu Seidu Kudus Gbeadese (0244198031)
Today, 12th March, 2020, The Vice President, Dr Mahmoud Bawunia handed over some number of double cabin pickup trucks and some motorbikes to the Ministry of Education for onward delivery to the Ghana Education Service and other agencies under the ministry. 
The procurement of these materials (pickup trucks and motorbikes) was financed by the Ghana Education Trust Fund (GETfund). Among the specified responsibilities of GETfund is the provision of such materials to facilitate the delivery of education related services at all levels of our educational structure.
The GETfund Act, 2000 Act 581 was instituted by NDC 1 under HE JJ Rawlings. Among others, the fund was instituted to serve as a vehicle to provide financial support to the agencies like GES for the development and maintenance of essential academic facilities and infrastructure in public educational institutions. Although, this fund has been abused by successive governments as was exposed by the Auditor General a couple of weeks ago, but that objective to provide scholarship packages to brilliant but needy students was intended to solve a social problem since education is one of the social goods. 

The Vice President is noted for throwing jabs since his days as a running mate up to this time that he's preparing his notes to vacate post. Aside he, his party members and his wife, nobody knows the definition they attribute to what constitute social intervention policy/program. So, he keeps lowering the bar of his office by seeking to throw jabs at John Mahama and the NDC with strange but unexpected questions of what social intervention policy the NDC instituted as a party in government.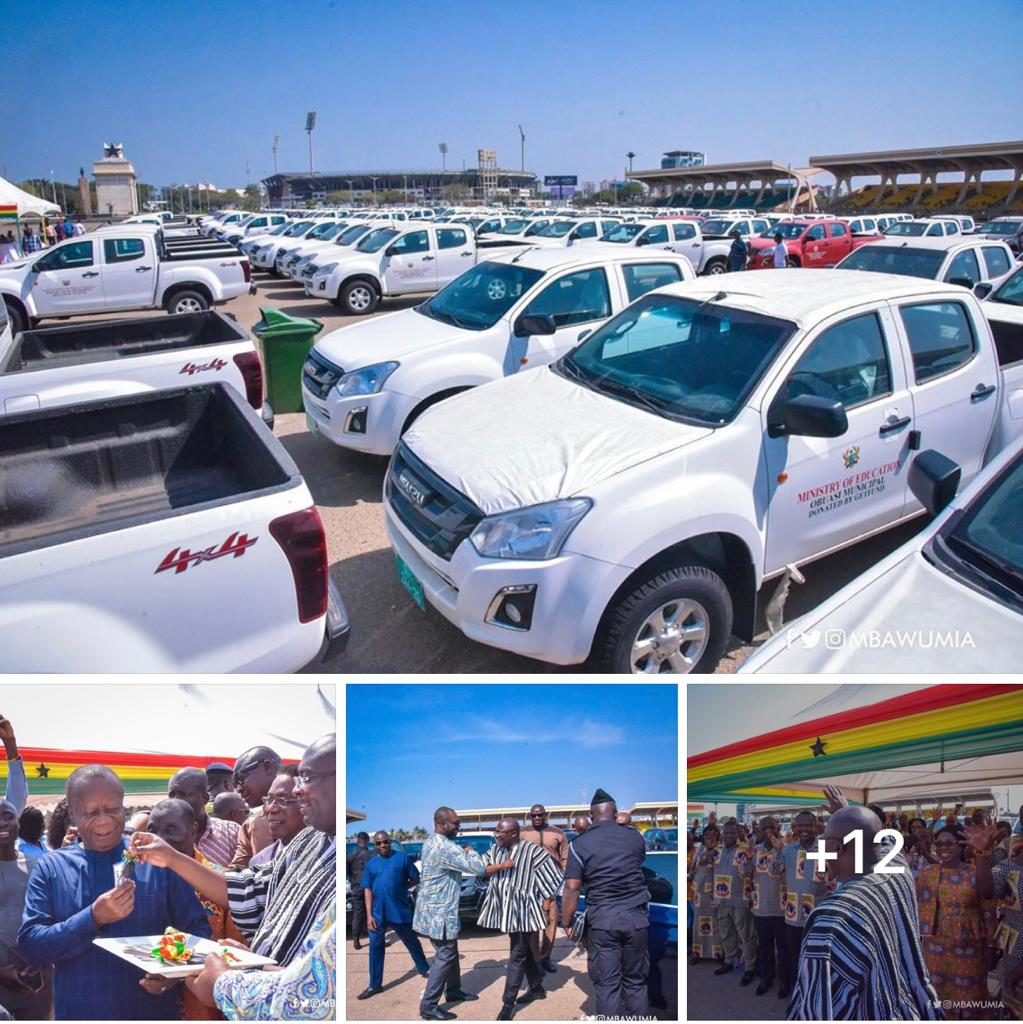 If education is a social good, and if any policy is intended to provide services whether direct or supplementary to better the delivery of education and education related services at all levels especially at the levels of need, then, one doesn't need an Oxford Dictionary definition of what a social intervention policy is. If a community which use to have a shed made of mud and grass as a school, a classroom block made of block and aluminum roof from GETfund is a huge intervention meant to solve a social problem.

If GETfund isn't a social intervention policy, is the NHIS one? Let's raise the bar of the discourse for the benefit of those who are supposed to be learning from us. Thank the NDC for instituting such a policy which is yielding social dividends today for the education sub-sector. It is not what is free alone that constitute a social intervention if that is what my VEEP is thinking. Shalom!