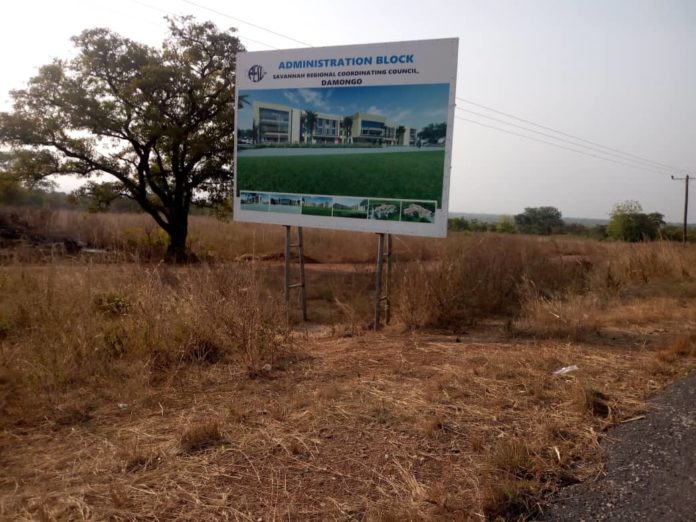 About 700 bags of cement have been burnt following  fire outbreak at the construction site of the Savannah Regional Coordinating Council in Damongo in the newly created Savannah Region today 12th December, 2019.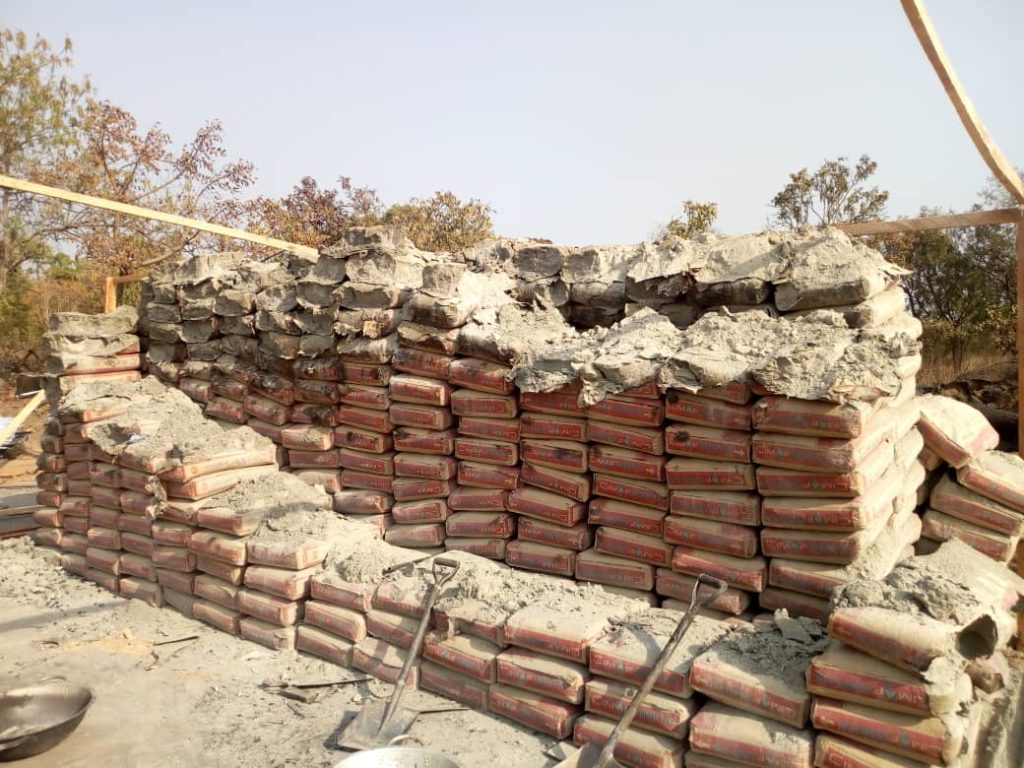 Mr Promise Davor, foreman for Dagbani Bons Construction Ltd, the contractor in charge of the site spoke to Bole based Nkilgi Fm and attributed the cause of the fire outbreak to bush burning. He said work was in progress at the site about 100m meters away from the wooden structure where the cement is kept.

Mr Promise said he and his workers did not see the structure on fire early as a result of the bush behind the structure and that the fire burnt slowly and caught up with the structure.

He said 5 wheelbarrows, about 700 bags of cement and 40 helmets have been completely burnt into ashes as a result of the accident.
Meanwhile, the Savannah Regional Minister visited the site with members of Regional Security Council (REGSEC) to see the extent of damage at the site.

With the harmattan now severe in Northern Ghana the perennial problem of bush fires is everywhere.The vulnerability of Northern Ghana to bush fires stems from the single maxima rainfall pattern that it experiences during the year. The long dry season which follows the short rainy season causes the Savannah grass to wither and render it susceptible to the least spark of fire. 
Source: nkilgifmonline.com/ Zion Abdul- Rauf