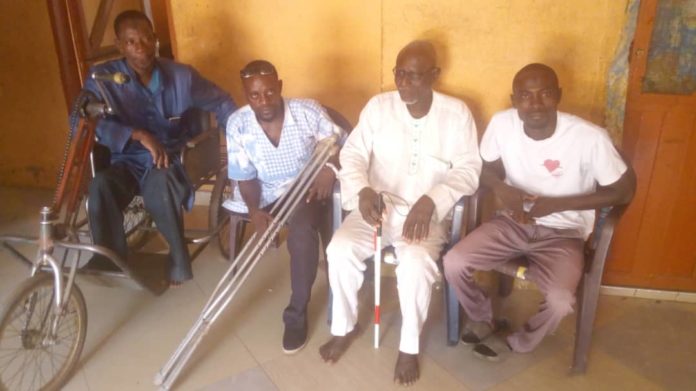 The Ghana Federation of the Disabled in the Central Gonja District of the Savannah Region on held a meeting on 13th December, 2019 to do an overview of their activities and to review their relationship with government, non governmental organizations, Individuals.
Speaking to Bole based Nkilgi FM, the Chairman of the Association in Central Gonja District, Chief Buah Gbankulso said the government has been supporting Persons Living with Disability (PWD's) with the Assembly common fund with a criteria government follows.
Chairman Buah said;
"Government has been supporting persons living with disability, and the money must always come every three months from the Assembly's common fund but the money doesn't come in to our hands to share or use it the way we like".
The Chairman also said PWD's must have a resource center for them to be trained and always meet to discuss issues worrying them.
The Secretary of the
Association Mr Abdulai Baki said people underrate disables and that there are instances some disables are always denied positions and given to ables just because of their conditions.
"People underrate persons living with disability a lot. I am an Assembly aspirant in my electoral area. People are saying I am a disabled and for that matter am not qualified to lead a society and this not the best"; Mr Baki said.
Source: nkilgifmonline.com/ Braimah Sakara Dauda