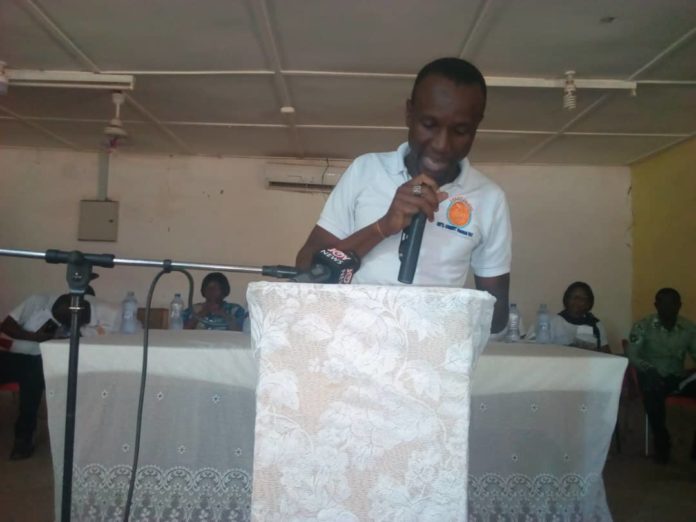 The Bole Community Co-operative Credit Union, Wa community Co-operative Credit Unions and the Jirapa Co-operative Credit Unions have celebrated the "International Credit Unions day' at the Jirapa District of the Upper West region on Saturday 19th October, 2019.
The program which is celebrated "3rd Thursday of October" every year, witnessed over 500 workers of respective Credit Unions in Bole, Wa and Jirapa. This year's program was organized by the Upper West chapter of Credit Union Association (CUA) and the was floating exercise through the Jirapa township.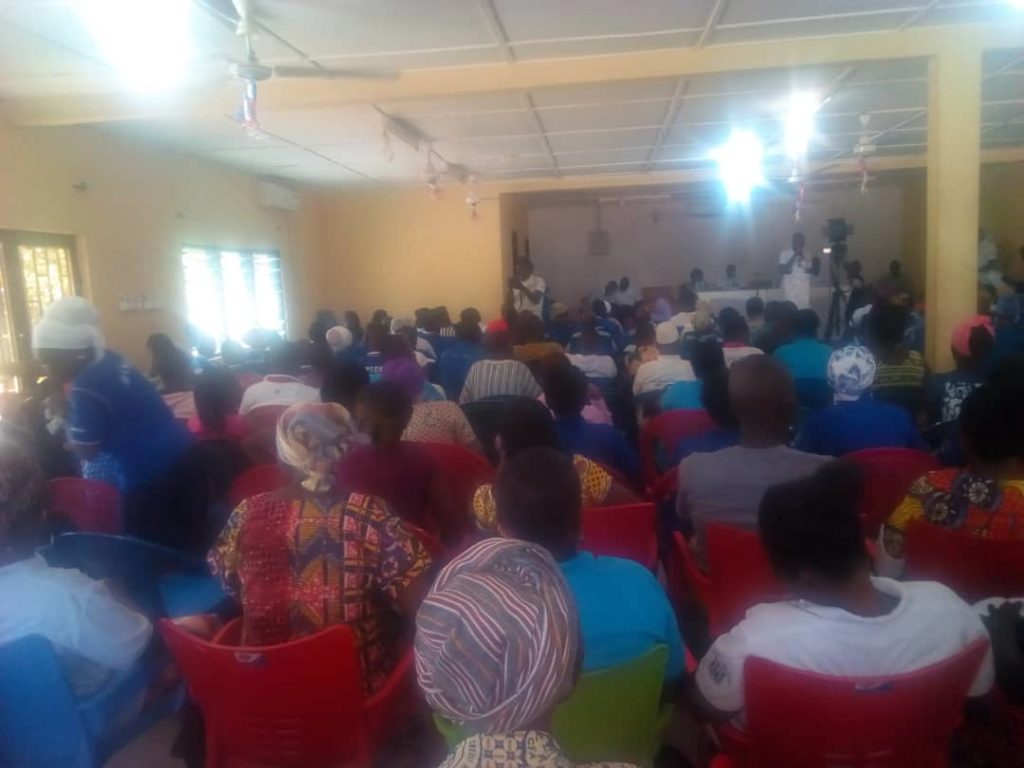 The Bole branch manager of the Union Mr. Issah Hussain told Bole based Nkilgi Fm at Jirapa said Co-operative Credit Unions have a presence across Ghana and have been operating successfully and strongly.
He said the Jirapa celebration is a local event and that the National event will take place at Tamale.
He said Credit Unions solves financial problems and are very strong and on Ghana to solve financial problems.
He urged the public to have confidence in the Unions and added that the Bank of Ghana cannot stop Co-operative Credit Unions because they do not regulate credit unions in Ghana.
He further said;
"We are here in Jirapa to celebrate an international credit union day. We are also there to solve financial problems. I want everybody to know that is department of Co-operative that regulate credit unions and not Bank of Ghana".
The Bole Co-operative Credit Unions chairman in Bole Mr Liakutah Edward said the Co-operative Credit Unions have nothing in operation policies with Bank of Ghana.
"We have been off late observed the closure of banks in Ghana, but as of credit unions, bank of Ghana sometimes use some of our policies to operate so customers should not have fear with savings"; he said.
Mr Liakutah said it is because of the prudent measures have putting in place that has made the Credit Union not to be closed and that there is no way the Credit Union in Bole will collapsed. He said the Bole credit union is the 3rd best in our area.
The program was held at the Reverend Father John McNaulty memorial Hall where a Co-operative Credit Union was started in Africa (St Joseph Credit Union) in 1979.
The celebration which used to take place on a selected Thursday in the month of October, was changed by workers of the Association to a selected Saturday of October every year because Saturdays are resting days for majority of the workers.
The Bole Co-operative Credit Union was represented by workers of the Union, Board members and Committee members.
The event was used to educate customers and those present the need to join Credit Union and as well used to enlighten customers on savings, loans, mobile banking, shares, investments, insurance program for loans & savings, Business advisory services and more.
Source: nkilgifmonline.com/ Braimah Dauda Sakara