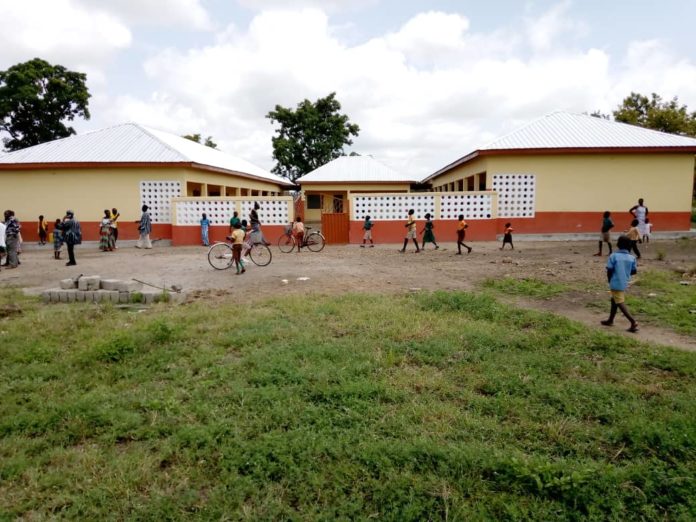 The Catholic Diocese of Damongo in partnership with the Cross Catholic Out Reach International have commissioned four (4) schools at Tinga, Noyiri and Wakawaka which are all communities in the Bole District of the Savanna Region.
A three class room block with facilities including a toilet, a unrina pit, a headteachers office and a staff common room as well as three class room Junior high school block with toilet, office, urinal were commissioned at Tinga – Sumpuoyiri.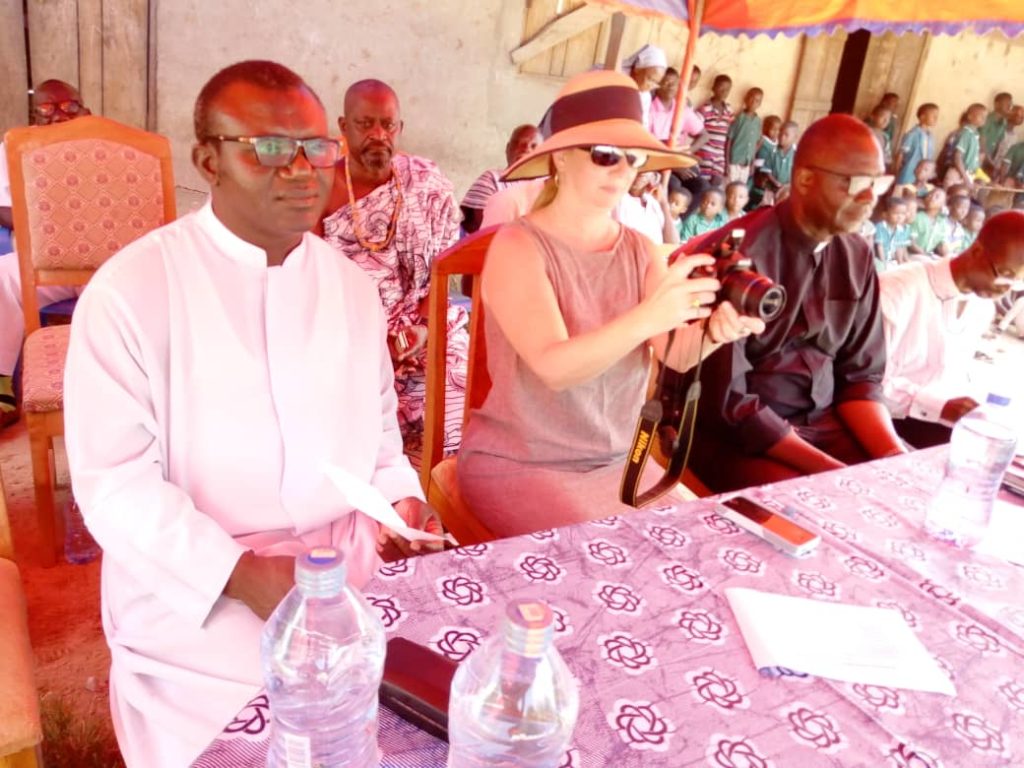 At Noyiri a fully furnished six class room primary school block was commissioned and at Wakawaka, a Junior High School (JHS) with a dug out well, a fence wall, toilet, a urinal pit, an office, a staff common room and a borehole was also commissioned.
Speaking to Bole based Nkilgi Fm, Father Francis who is a governor and the local manager for the Tinga parish of the Damongo Catholic Diocese urged parents to put to good use the facilities. He said the facilities will add to education delivery in the Bole District.
Father Francis used the opportunity to encourage all stakeholders and beneficiaries to utilise the facilities very well and entreated stakeholders to exercise a culture of maintenance.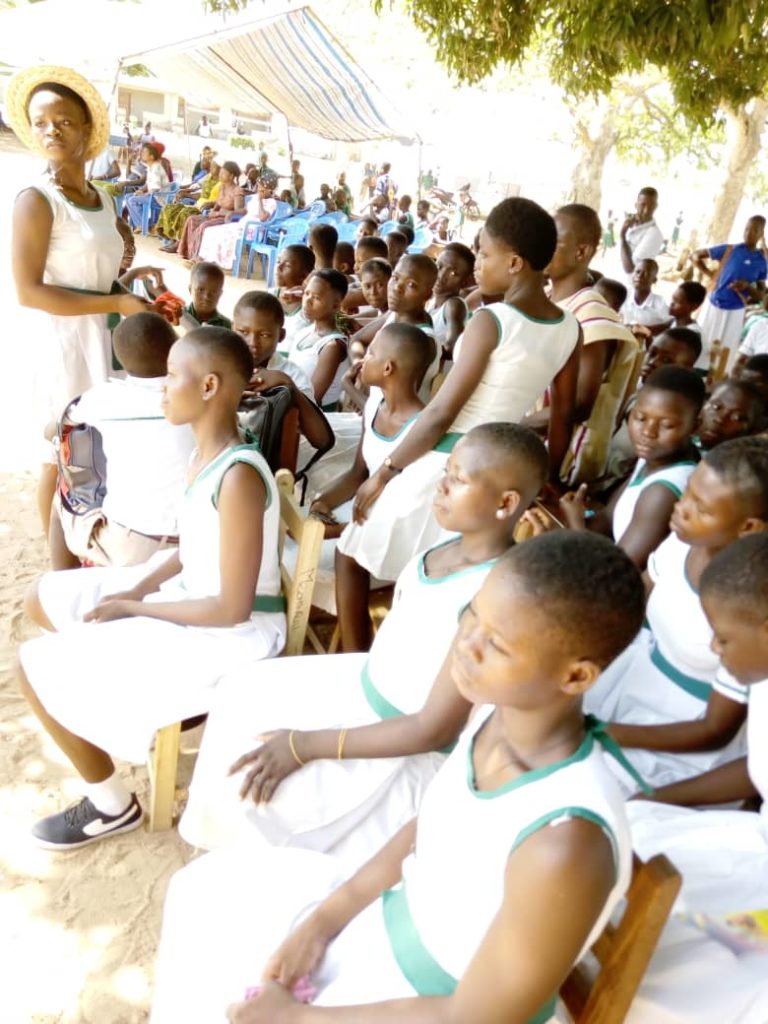 Father Francis called on the Ghana Education Sevice (GES) in the Bole District to post trained Teachers to the schools explaining that the lack of professional Teachers has resulted in some of the pupils are not performing well as only one professional teacher teaches about 400 kindagarten pupils at the Tinga Sumpuoyiri school.
The Chief of the Wakawaka Community Wakawakawura Joseph Mumuni Akati thanked the Catholic Dioces of Damongo and the Cross Catholic Out Reach International for bringing such a facility to the community.
He explained to Nkilgi fm that their wards used to go to nearby communities like Maluwe or Sakpa JHS education but now with what they have gotten, it makes learning easy and conducive since they will be in their own community.
Chief Wakawakawura entreated parents to send their wards to school instead of engaging them with the galamsey, farming fishing and other activities because those mentioned have no pension. He said their pension will be the good care their children will give them in their future.
He also reminded the Bole District Director of Education Mr Vincent Kwesi of his visits to the GES office in Bole to request for teachers.
Wakawakawura said the facilities without teachers has no positive impact to the community.
The GES Director for Bole District Mr Vincent Kwesi in response to the numerous request laid before him said; "the educational system of Ghana has changed- at first they used to bring teacher trainees to the district level for posting but now they do it at the national level and due to that it is difficult in getting teachers for many schools".
He assured Wakawakawura and the people of getting them teachers.
Source: nkilgifmonline.com/ Musah Abdul- Fatawu