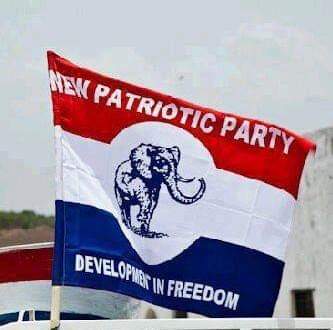 My Fellow Patriots,
The thoughts expressed in this piece are entirely mine and they are on a serious note. This post is all about, what I feel would Akufo Addo do, between now and the 2020 elections. I have given here my set of reasoning for my inferences, which are just an individual. Let's go.
Akufo-Addo has now displayed most of the traits of a true dictator. Not allowing anybody perceived anti Nana to enjoy any kind of limelight or visibility ever. He only appoints filtered jokers, close associates and family members. He would not allow anyone to stay in any post, who will not succumb to his bad deeds. He has appointed family members, in-laws, ex girl friends at the helm of affairs of all the juicy state institutions, who are incompetent. His habit is to keep a dossier on each of them, which would contain a set of their wrong doings in the past and which would be dangled in front of their nose, as their Damocles sword.
My Akufo-Addo, the man i revered so much, has castrated all the pillars of democracy and all the institutions, like the Electoral Commission, National Security, NCCE, the Police Service, the Judiciary. He has bought the media inside out and is in close touch with a select groups of corporates who fund him to whom he gives plum projects on a platter. Every voice of dissent from every corner of the society is brutally crushed and the easiest way to get an internal opponent crashed, is to tag him Anti-Nana. The paid media should act as his well behaved slaves. No dissent would be allowed from any quarters. His newly developed philosophy is describing those who express dissent as naysayers and doomsayers.
My Nana is exactly following the steps of dictators like Bokassa, Nicholas Maduro, Hassan Rouhani. There is a clear commonality in the approach of all these dictators and pretty well fits into that mold. He would trust no one, not even Bawumia or Boakye Agyarko. His trusted lieutenants would be Ken Ofori Atta, Gabby Okyere-Darko, and a few from the Judiciary. Akufo Addo is definitely losing his grip over the nation now, the manifestation of which can be seen from following events.
Some in the Judiciary have started delivering verdicts not to his liking, some in the media (more through online portals) exposing his incompetence and misleads, his political allies deserting him, nurses, teachers, traders, drivers fearlessly taking out rallies,in metros that make headlines, economy going through a tailspin, all the economic trends nosediving, foreign media ripping him apart with factual data, the world bank, transparency international and other institutions downgrading Ghana.
At such times, the typical response of these dictators is to let loose mayhem and civil unrest in the Society. Though my good friend Kwame Adomako feels that Nana has been rendered toothless, I beg to disagree with him. Akufo Addo has now tasted the blood of absolute power. He would never let go of that, till he is unseated. He would divide our party, he would divide our people, in every part of the country under every possible pretext. It would be like Npp vrs NDC, Nana faction vrs Kufour's faction, Akans vrs Other tribes, Akyems vrs Ashantis and such others. Akufo Addo only goal now would be "self-preservation".
He would have no qualms in mortgaging anything that is under his control, except his "absolute power".
How else can he and his family members keep looting the treasury without blaming his predecessor and levelling false allegations against him. He would continue to loot, under the cover of reconciliation of figures and reviewing of old contracts.
My feeling is that the next months are going to be a nightmare for the people of Ghana on all fronts. Akufo Addo would need tons of money to fight the 2020 elections, to buy votes. Hence prices of vegetables, petrol and diesel, LPG gas cylinder and many other items, would all go up significantly. It is the people, who would have to fund him ultimately, to help him to achieve his goals. Honest people from every fraternity and from every walk of life would be hauled over the coals.
A scene of terror would be systematically and strategically created , so that people would be gripped by the anarchy unleashed. In the melee of confusion of fear amongst the people, Akufo Addo would try to ascend the throne again.
Through his agents in the political parties, some top officials of the various parties and some officials of his party, Nana Akufo Addo render all the powerful voices in the opposition parties ineffective and useless. Nicely packed dollar notes would be the punching gloves. Do you know Honourable Bryan Acheampong? They will influence and manipulate how communicators are selected to represent NDC on radio programmes.
My friend Adomako still doesn't understand why a patriot like me will suddenly direct my fire on my party and on a man campaigned for in America, Europe and across the ten regions in Ghana. People who boldly say it as it is, are the true patriots. This was what Prof Kwame Danso who fervently defended the Npp on radio stations across Europe, wrote on his Facebook wall few weeks ago
"IN MAHAMA, THE PEOPLE OF GHANA SAW A DYNAMIC, DECISIVE AND DEVELOPMENT-ORIENTED LEADER WHO EMERGED AS A RAY OF HOPE FOR THE DREAMS AND ASPIRATIONS OF A MILLION GHANAIANS. HIS FOCUS ON DEVELOPMENT, EYE FOR DETAIL AND EFFORTS TO BRING A QUALITATIVE DIFFERENCES IN THE LIVES OF THE POOREST OF THE POOR HAVE MADE JOHN MAHAMA A POPULAR AND RESPECTED LEADER ACROSS THE LENGTH AND BREADTH OF GHANA"
This was what the man who slept in radio stations in Europe to defend Nana Addo and the Npp and constantly criticised the Mahama administration, wrote in his Facebook wall. You may not like John Mahama and his NDC.
But can you boldly repeat what we said about him and his government on our campaign platforms, in our homes, in public transport ?
Those blaming me and attacking me for speaking the truth should think first about the party's future. As long as I live, I will not stop speaking the truth.
However, I must make it abundantly clear to Adomako and other critics that I am a bona fide patriot. I am popularly known as "Kanawu" . As a pious Patriot, must always speak the truth, no matter whose ox is gored. As long as it is for the party's good and growth, I must stand by it. And if any patriot sees me doing something wrong, I will appreciate they make effort to caution me from my misdeeds.
By Dr Francis Agyei Yirenkyi (NPP Member)