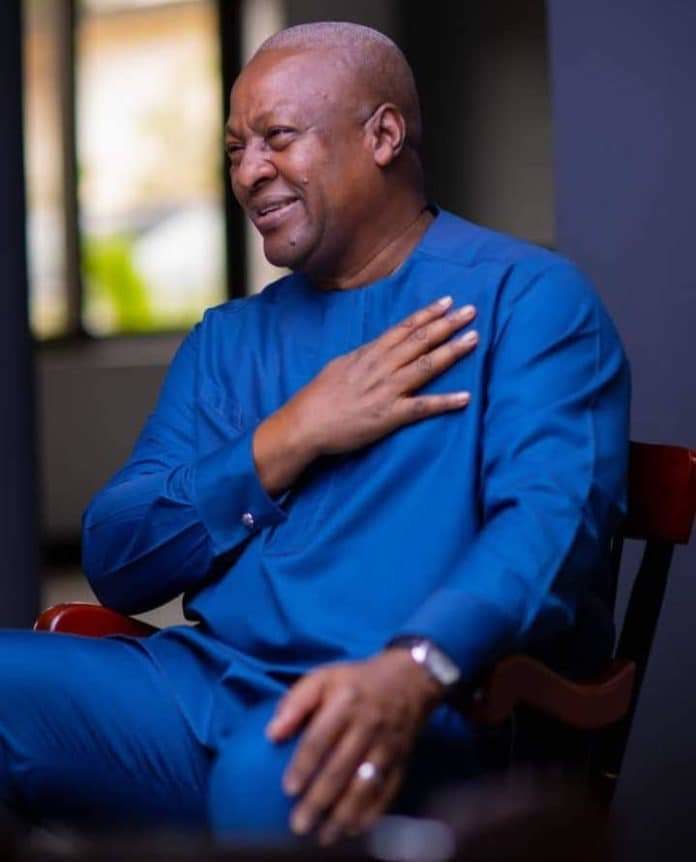 Former President John Mahama is unhappy about the apparent slant given to his recent statement reacting to a speech delivered by the Asantehene, Otumfuo Osei Tutu II at the UN General Assembly meeting.
Mr. Mahama said the statement by his former Chief of Staff, Julius Debrah on the speech was "intended to simply clarify that I never had the slightest intention of seeking to hang on to power unconstitutionally, as some media houses sought to infer from Otumfuo's speech at the UN."
The Asantehene while addressing the UN meeting said, "At the conclusion of the last Presidential and Parliamentary elections the country stood on the edge of disaster. The UN Representatives and the Diplomatic community were aghast alarmed that Ghana was about to slip down the slope of electoral violence."
"Fortunately, the moral authority of the Palace was at hand. We were able to intervene to persuade the losing candidate to accept his fate and fly both candidates for a quiet encounter to pave way for a smooth handover."
The comment went viral with many taking a swipe at former President Mahama for reportedly trying to hold on to power despite the massive loss in the 2016 general elections.
Julius Debrah, however, reacted to the matter in a statement saying that Otumfuo's comment was untrue. He insisted that John Mahama was not persuaded to leave office as it was alleged.
The National Democratic Congress (NDC) among other individual members have also responded to the matter in a what some members of the governing New Patriotic Party (NPP) says is disrespectful to the Asantehene.
But John Mahama in a recent post on his Facebook wall said he finds the ensuing discourse on the matter "very disturbing" as it seems to be going in a way that will mar the relationship between himself and Asantehene.
"The recent statement from my office was meant to shed more light on the events surrounding the 2016 poll and not to disparage Otumfuo's efforts at promoting national peace and unity. I, therefore, find the language and commentary in the ensuing public discourse very disturbing," he said.
The former president, who is seeking to return to power in 2020 said, "I have profound respect for Otumfuo and Asanteman and will not allow this issue to mar our long-standing cordial relationship."
He added that he will take the necessary steps to "bring closure" on the matter when Otumfuo returns to Ghana.