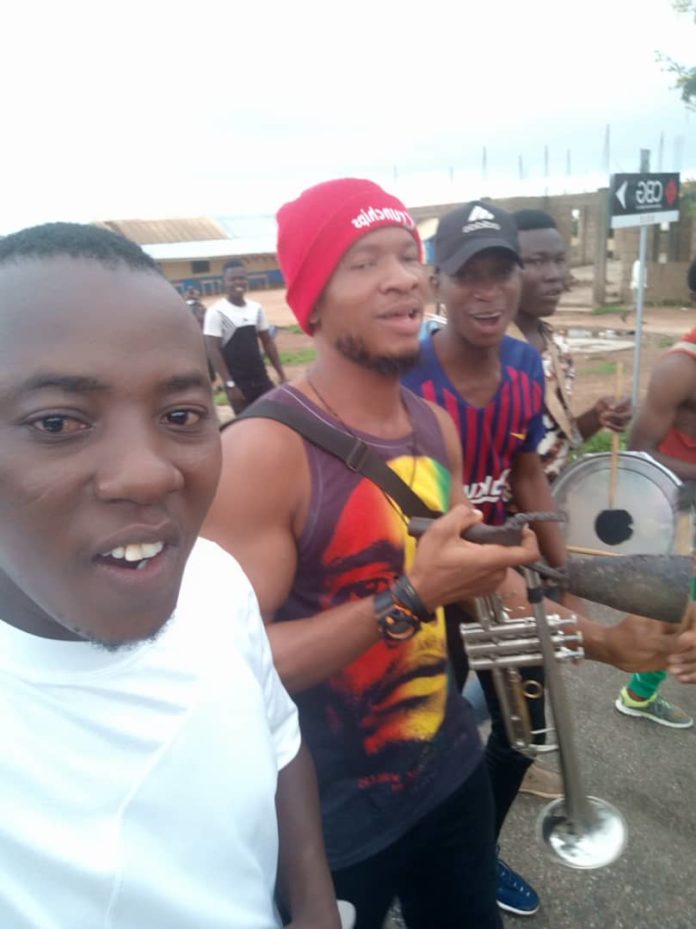 Scores of Youth in Bole embarked on a peace keep fit exercise on 21st September 2019 in Bole Township to consolidate peace enjoyed so far after the town was hit with some Chieftaincy disturbances.
The exercise was also used to mark the memorial day of Dr. Nkwame Nkrumah in Bole.
The float started around 6:00am from the Bole central business market (Agabuto) through Junction Area up to the Police Head quarters and passing through the road to tge District Chief Executive's ( DCE's) Residence up to GCB Bank Ltd and ended at 8:00 am with some aerobics dance at St. Kizito Primary 'A' park.
Speaking to the gathering at the end of the program, the Secretary of the Youth for peace and development Mr. Abdulai Haruna Obey thank everyone for taking time to participate in this all important peace keep fit exercise and making it a success. He said it is very important to keep fit and stay healthy.

Mr. Haruna Obey said regular exercises will help us burn excess body fat and keep our body lean. There are many health complications associated with having too much body fat. Heart diseases that are often very fatal are mostly as a result of excess body fat. Stroke and heart attack are just some of the health risks that arise as a result of excess body fat. 
He said exercising keeps us sharp and alert at all times. It's very ideal for developing our mental strength and increasing our level of awareness. Keeping our bodies active also improves the functioning of the brain.
He also said;'"These are just some of the benefits of having a robust fitness routine. A lot of people ignore them only to start developing lifestyle diseases later in life". Exercising is very important and some of the consequences of not engaging in fitness routines are catastrophic. 
On behalf of the leadership of Bole Youth for Peace and Development, Mr. Haruna Obey thanks the good people of Bole, Chiefs and Queen mothers for  exercise restrain at the difficult moments during which stakeholders, the security agency, the leadership of the youth and government are working harder  to see lifting of the curfew imposed on Bole township and its environs anytime soon.
He concluded by calling on the interior minister through the DISEC Bole District and REGSEC Savannah Region to possibly remove the curfew in Bole totally as Bole is now peaceful.
Source: nkilgifmonline.com