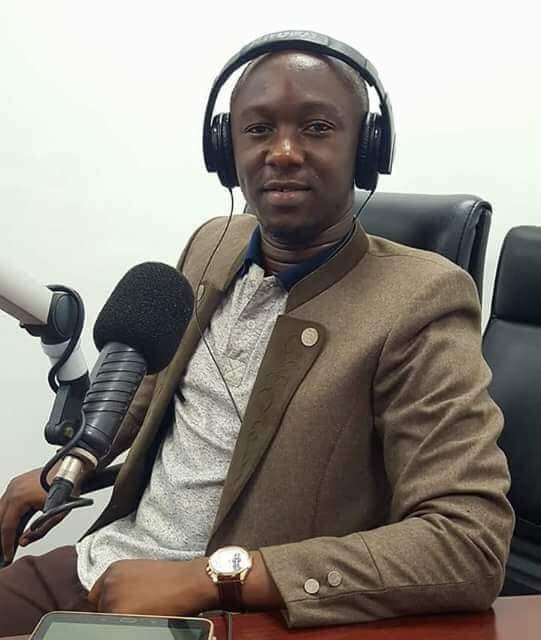 The Savannah Region Communication Director of the National Democratic Congress (NDC) Mr Malik Basintale has told the New Patriotic Party (NPP) to be proud of John Dramani Mahama Mahama because he has made the people of Northern Ghana proud by becoming a President that worked so hard to develop Ghana thereby making all people of the North proud.
Speaking exclusively to Bole based Nkilgi Fm on Friday 20th September 2019, Mr Basintale said frustrated NPP Executives in Northern Region have issued an unnecessary statement saying former President John Dramani Mahama should be invited by some prominent Paramount Chiefs and cautioned for allegedly leading attacks on the Asantehene Otumfour Tutu (II) because someone elsewhere has given them peanuts to go on a useless propaganda that will not work.
He said Asantehene Otumfour himself is aware the NPP is using the issue for propaganda and will not be hoodwinked by what NPP is doing.
Mr Malik Basintale said if any party has disrespected the Asantehene then so much then it is the NPP. He recounted the numerous actions of the NPP that indicate they do not respect the Asantehene citing an instance in which NPP leading members went to the Asantehene to kneel down apologising to him for unleashing insults on him.
The NPP in the Northern Region has urged chiefs in the Northern Region to call former President to order over his 'bad' blood with the Asantehene, Otumfuo Osei Tutu II.
A statement signed by its Communication Director, Sule Salifu, told the chiefs they need to call Candidate John Dramani Mahama to order before things ascends to unexplained proportion.
The statement said; "we further wish to entreat the following Kings in the region to openly rebuke Candidate Mahama for exhibiting and directing uncouth and uncultured behavior towards the King of the Asante Kingdom:
The traditional leaders Duke Salifu appealed to are the Ya Naa Abubakari Mahama II, the overlord of Dagbon., Yagbonwura Tuntumba Boresa Sulemana Japka I, overlord of the Gonja Kingdom, Nayiri, Naa Bohogu Abdulai Mahami Sheriga, among others.
Source: nkilgifmonline.com