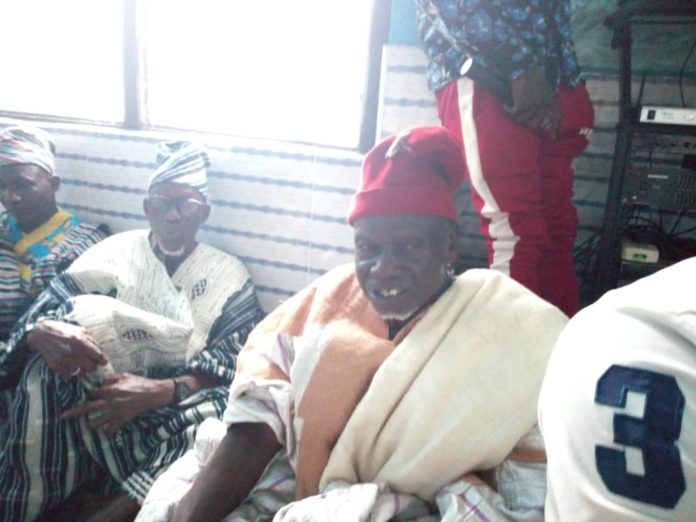 The King and Overlord of the Gonja Kingdom, Yagbonwura Tuntumba Boresah (I) has formally welcomed and accepted Sonyonwura Adamu Kanyiti into his Palace today Tuesday 17th September, 2019 after the Five (5) member committee of eminent Gonja Chiefs had resolved the Chieftaincy issue in the Sonyon Traditional Area of Gonja.
The Committee under the Chairmanship of Buipewura Abudulai Jinapor (I) announced the outcome of the committee's deliberation on the Sonyo Chieftaincy controversy at Damongo on Saturday 6th July, 2019 in a meeting attended by the two factions involved in the dispute.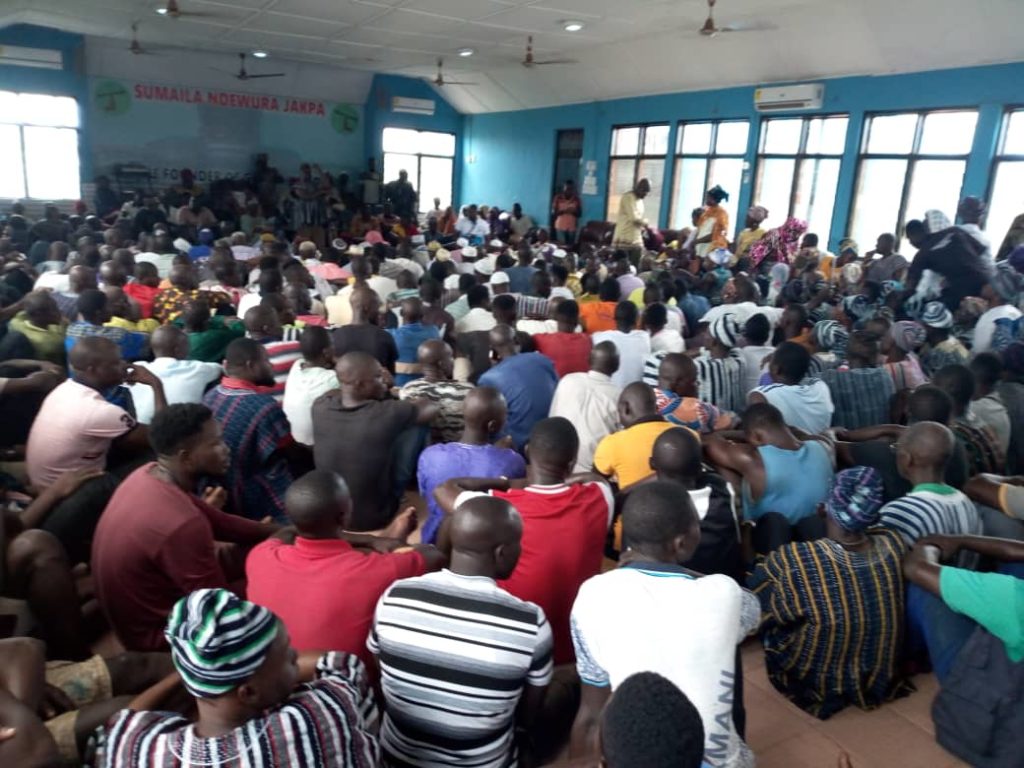 Speaking at the Jakpa Palace in Damongo today to formally welcome Sonyonwura to his Palace in a gathering attended by the two Chiefs who were in the company of over 200 people the Sonyo Traditional Arwa, Yagbonwura prayed for peace with a Qur'anic recitation led by the Yagbon Imam, the chief Imam for  Damongo and the Imam for Larabanga for Allah to let peace prevail in his Kingdom by solving all the chieftaincy disputes on his land and also commended Buipewura and his team for doing a great job.
The Chairman for the 5 eminent chiefs who are tasked to find lasting solutions to the chieftaincy issues in Gonjaland, Buipewura Abdulai Jinapor said he and his team are working very hard to find lasting solutions to the other chieftaincy issues in Kafaba, Kabilma, Kilebu with that of Bole and Damongo on hold since they are before the law courts.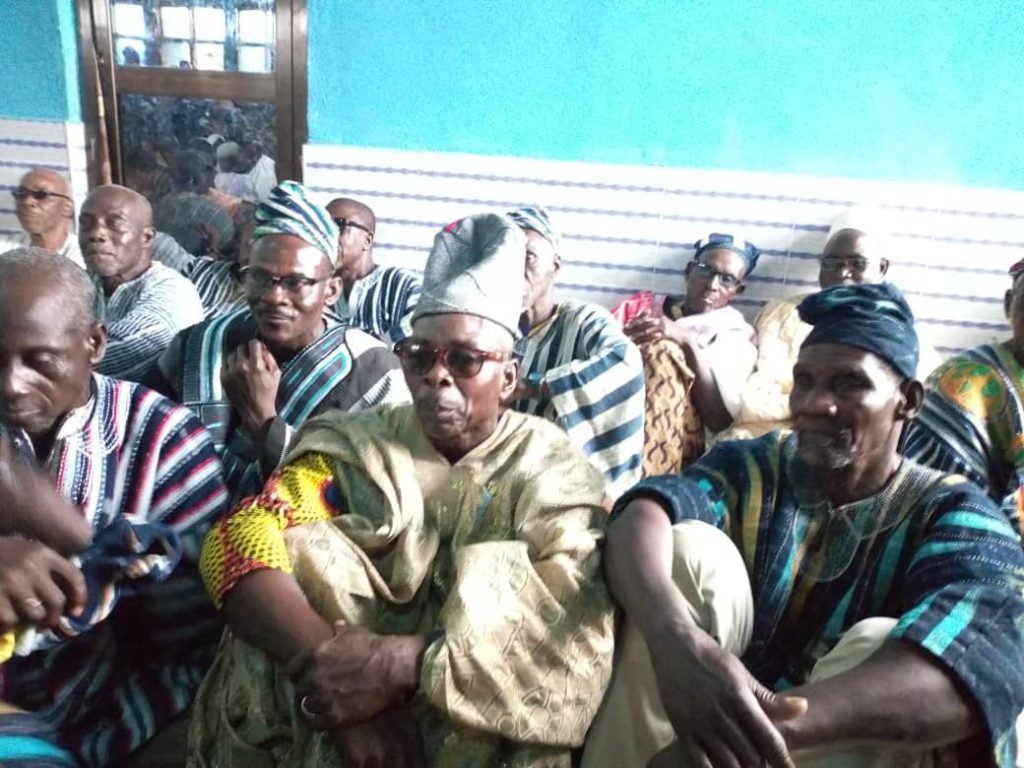 He went further to thank the two former rival Chiefs Sonyowura Adam Bakari and Chief Saaka Be-Awurbi who is now the Kunkuniwura for their co-operation and understanding towards embracing peace in Sonyon since the strength of Gonjaland is on Sonyon.
Kunkuniwura Chief Saaka Biawurbi on his part said he will work hand in hand with Sonyonwura Adamu Kanyiti and also prayed for peace to prevail in Gonjaland.
The Deputy Savannah Regional Minister, Mr Samuel Yeyu Tikah who stood in for his boss also thanked the committee for doing a very wonderful job to maintain peace in the Savannah Region and went further to appeal to the Yagbonwura make sure he forms a very formidable regional house of Chiefs for the Savannah Region.
He also pleaded with areas with chieftaincy issues to cooperate with the committee to help bring an end to the conflicts in the region.
Mr Tikah also appealed to chiefs in the region to help in the fight against logging and charcoal burning since it is seriously depleting the forests of the region which will affect us all in the future.
The five member committee comprise of the Buipewura as the President, Kpembewura, Tulwewura, Kusawguwura and the Kongwura who were all present at the Jakpa Palace.
Zion Abdul Rauf, Damongo/ nkilgifmonline.com