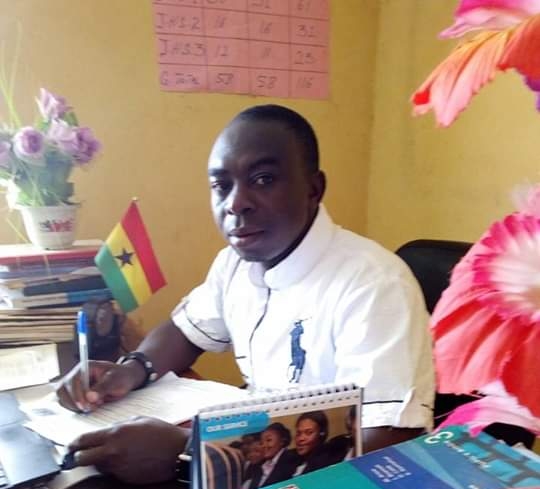 The National Democratic Congress (NDC) Communication Officer for the Damongo Constituency Hon Mumuni Yahaya Kiyoyo has alleged that Deputy Chief of Staff Mr Samuel Abu Jinapor who is the sole candidate for the New Patriotic Party (NPP) parliamentary elections in the Damongo constituency of the Savannah Region is campaigning for himself for the 2020 parliamentary elections and campaigning for former President John Dramani Mahama as President.
Speaking on Bole based Nkilgi fm yesterday 17th September, 2019, Mumuni Kiyoyo said Abu Jinapor do not have confidence in President Nana Akufo- Addo winning the 2020 election hence his style of politics.
The NDC Communication officer said no one has ever used money to win the Damongo seat in the history of the politics of the area and that the current MP for Damongo Hon Adam Mutawakilu Adams will surely win the Damongo parliamentary seat again in 2020.
He described Abu Jinapor as a "Buipe Burger" who has been imported from Buipe in the Yapei Kusawgu constituency to contest the Damongo seat and wonder why Abu Jinapor will not contest his own blood brother who also went unopposed as the NDC parliamentary candidate of the Yapei- Kusawgu constituency.
He said Damongo people told Mr John Dramani Mahama to go to his fathers town of Bole and contest as MP when he made an attempt to contest the Damongo seat under the ticket of the NDC in 1996 because Gonja is a patrilineal society. He said Mr John Dramani Mahama complied which made him rise to be President of the Republic of Ghana and so if Abu Jinapor is serious in doing politics he should go to Yapei- Kusawgu and contest because he Abu Jinapor will not have his way in the Damongo constituency.
Hon Mumuni Kiyoyo said money cannot buy the conscience of the electorates in the Damongo constituency and further alleged the Deputy Chief of Staff Abu Jinapor is also giving each house hold in Damongo township an amount of 100 Ghana cedis.
Source: nkilgifmonline.com