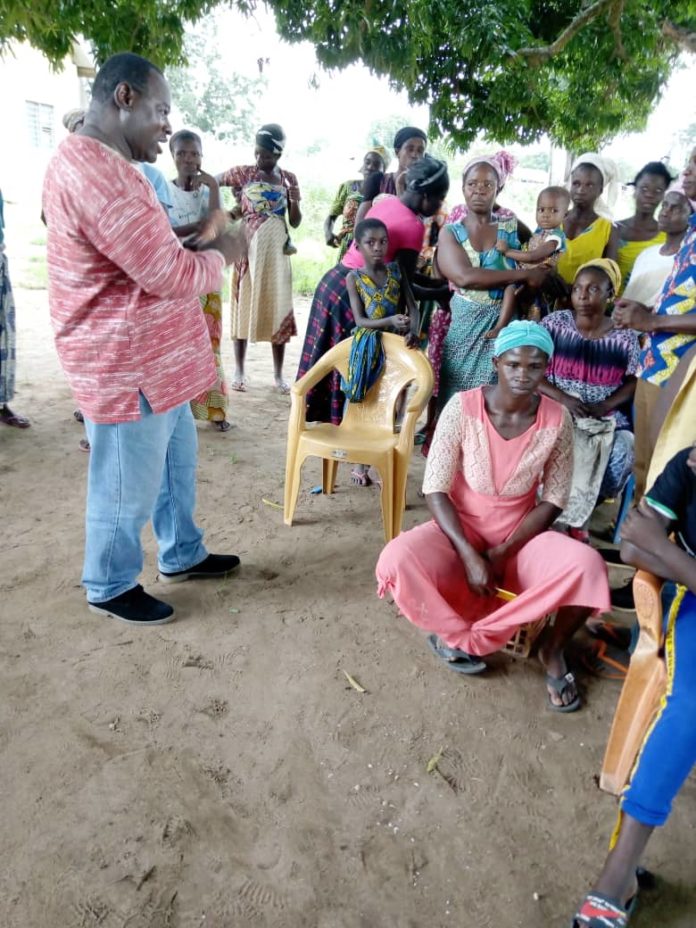 Jaksally a popular and development centred Non governmental Organisation that operates in Bole District has shared a yearly "Susu" to Village Savings and Loans Association (VSLA) groups at Chache in the Bole District of the Savannah Region yesterday 17th September, 2019.
Two groups namely; Simantaa and Biawuribi started the savings with a capital of not up to Ghc 500 last year 17th September 2018, but finally did a share out of Ghc 12,839 and Ghc 23,760 respectively.
The Co-odinator of the Jaksally Mr. Jeremiah speaking to Bole based Nkilgi Fm explained how important the Village Savings and Loans Association is to the people.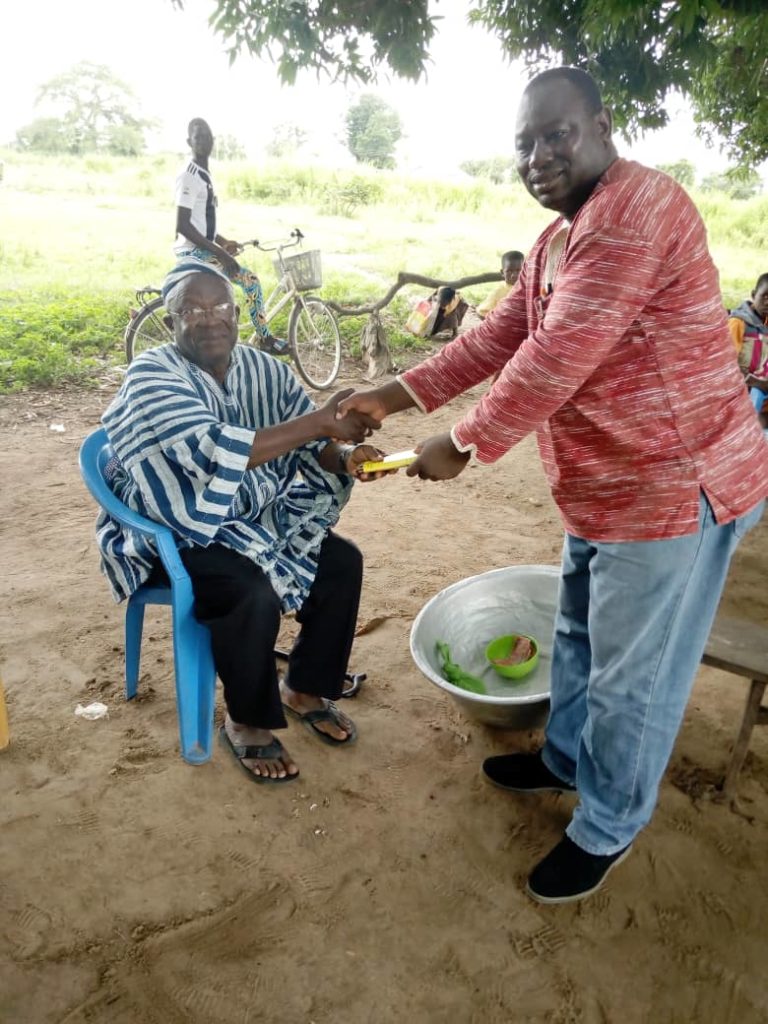 He said the Chief of Chache who was an old member to one "Susu" group in Bole town pressured him to initiate one at his community of Chache as it will help elevate the people. He said the main work of Jakssaly development Board is helping communities to grow with their own money and so the Simantaa and Biawuribi groups were initiated at Chache.
On the importance of the the Village Savings and Loans Association, Mr Jeremiah mentioned payment of school fees, light bills, getting loans from the group to start business since Ghana Commercial Bank will not gurrantee them of not having bank accounts, helping them to farm, taking care of their domestic needs and many more are the reasons and work of Jaksally.
He said Jaksally will be giving support to VSLA members in a jiffy as they did their first year savings share out.
Chachewura Iddisah Amankwa who is also a member of the Village Savings and Loans Association explained to Nkilgi FM his joy over the association initiative.
He said payment of school fees, light bill, farm activities, taking care of domestic needs are some of the importance the Jaksally Village Savings and Loans Association have have for them.
Members of the two groups of which Simanta has 31 members and Biawuribi having 28 members after sharing the money, jumped into a dance of joy saying they never thought of accumulating such a huge amount of money on their own.
They gave thanks to Mr. Jeremiah and the entire Jaksally development Board for making their lives better.
Source: nkilgifmonline.com