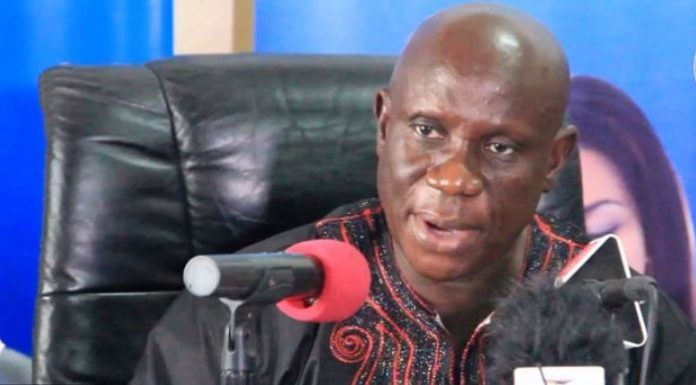 The Deputy General Secretary of the ruling New Patriotic Party (NPP) Nana Obiri Boahen has ridiculed ex-President Mahama for failing to rename even a nursery school after his father to preserve his memory for generations to come.
According to him, the inability of ex-President Mahama to name an educational institution after his late father does injustice to his father's memory as Mr. E.A Mahama, together with late C.K Tedam and Alhaji Mumuni Bawumia contributed a lot to developing education in northern Ghana.
Nana Obiri Boahen made the commenting while commenting on the renaming the University of Energy and Natural Resources in Sunyani after Dr. Kofi Abrefa Busia, Prime Minister of the Government of the 2ndRepublic, a decision he considers excellent.
Some critics have chided the Akufo Addo administration over what they say is the government embarking on a renaming spree of state institution as barely a month ago the Navrongo campus of the University for Development Studies (UDS) was also renamed after the late C. K. Tedam, the immediate past Chairman of the Council of Elders of the governing New Patriotic Party (NPP).
This has led to suggestions on social media that the government is setting the grounds to rename the University of Ghana after the late JB Danquah.
But Nana Obiri Boahen in an interview on Okay FM stated that the renaming exercise done so far are spot on as all the great men are deserving of it, urging those against the move to go and burn the sea.
"You cannot talk of education in the north and not talk about C.K Tedam, ex-President Mahama's and Vice President Dr. Bawumia's father. Ex-President Mahama while in office could not honour the memory of his great father who contributed a lot to education even with the renaming of a nursery school after him. But when someone comes to power and sees the need to rename institutions after other great men, you have cause to complain. All those who have institutions named after them deserve that honour and recognition. Those against such a move can go and burn the sea, I have no apologies whatsoever."
Source: kasapafmonline.com