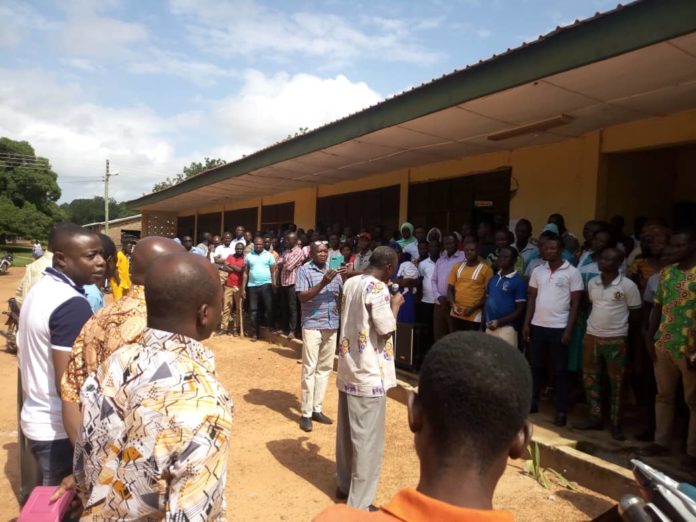 The District Director of the Ghana Education Service for the West Gonja District of the Savannah Region, Mr Adam Salifu is hot over a Facebook post by one of the teachers in his district undergoing the training of teachers on the new curriculum which started nationwide yesterday Tuesday 13th August, 2019.
According to Mr Salifu, the teacher posted on his Facebook wall on how the two hundred (200) teachers undergoing the training were denied food and water on the first day of the training in the district.
He said he received a lot of calls from both the regional and the national levels after the Facebook post of the said teacher went viral.
The teachers on the first day of the program had agreed not to be fed since the eight (8) cedis per teacher a day was not sufficient for them hence the money should be given to them instead after the program.
He said hebis therefore surprised a teacher will put out such a post to tarnish not only his image but that the entire district.
The training had to be haulted for about thirty (30) minutes to enable the director and the District Chief Executive (DCE) for West Gonja Saeed Jibril who was at the training center to ascertain the truth of the matter.

Speaking to the participants the DCE said the check for feeding the participant delayed hence the inability to pay. The DCE said the participants agreed that the fourth (40) Ghana cedis was to be paid to the participants and was therefore surprised one of them will put out the malicious posts on Facebook that went viral. The DCE advised the Teachers to be wary of their social media posts on issues they have no facts on.
Source: nkilgifmonline.com