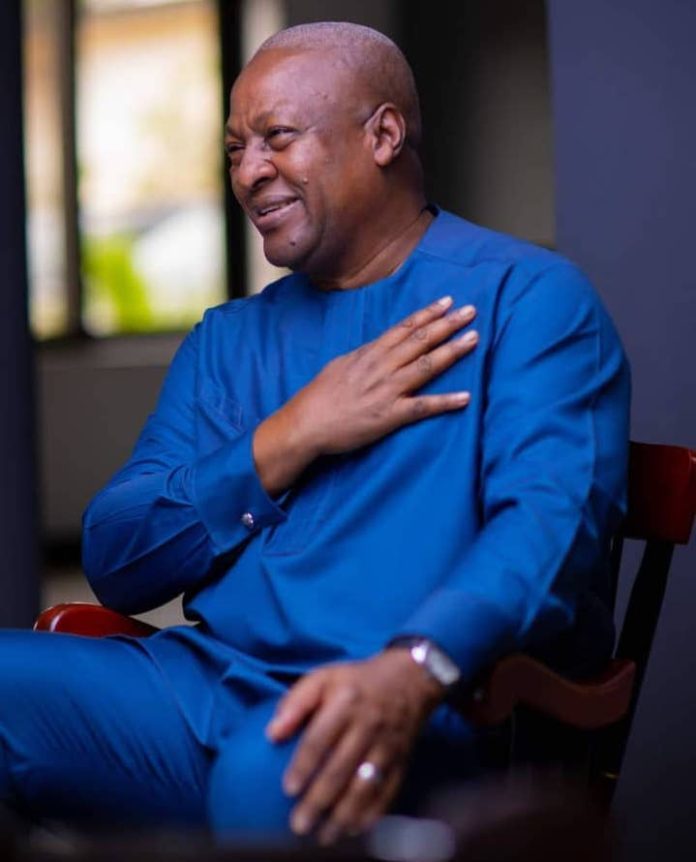 I want to give a few compelling reasons why John Dramani kkMahama is a BETTER OPTION
John Dramani Mahama brought in AMERI power plant, they cried and cried to the high heavens that it was fraudulent and a corrupt contract, 3 years down the line after they assumed power they have not been able to establish a single a single corrupt dealing with the AMERI contract signed by John Dramani Mahama. What they instead tried to do was extend the 5 years $510 million contract to whopping staggering $1.25 billion for 10 years with a lot of personal cuts on it for Akufo-Addo.
The same John Dramani Mahama brought to Ghana the world's largest power ship (Karpower) for 10 years, they (Bawumia in particular) called it a senseless deal, fast forward when they came to power they extended the "senseless" deal to 20 years with a lot of kickbacks to themselves.The visionary John Dramani Mahama who vowed to solve our perennial crisis in the power sector decided to introduce the Energy Sector Levy Act (ESLA), ESLA was to retire the entire energy sector debts within 5 years, the loud NPP called John Dramani Mahama incentive for introducing a nuisance tax, they promised to scrap the ESLA when they come to power.
Fast forward, they have been in power for almost 3 years, so far they are about accumulating about Ghc 9 billion (3 billion annually) from the ESLA, the sad irony is that they have misappropriated the ESLA money leaving us with more debts in the energy sector, they have on top of that collateralized the ESLA for frivolous loans and extended it for another 20 years (ESLA was to end sometimes next year), so for another 15 years you will be paying for ESLA for their ineptitude.
To add salt to injury, they have increased the ESLA component of the tax cycle and for that reason you are about to pay almost Ghc 1 more on a litre of petrol and diesel.
With the above 3, I see no reason why John Dramani Mahama is not an option to the lazy, corrupt and inept Akufo-Addo.
Let me hear your counter arguments on the above three (no deviation).
"I am ready for John Dramani Mahama"
I am Dzifa Gunu