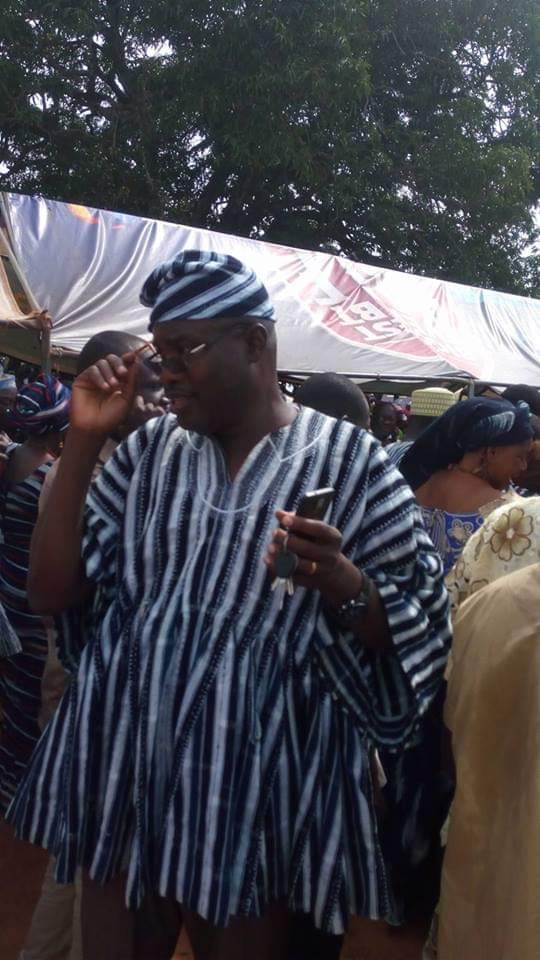 The Managing Director (MD) of the Ghana Water Company Limited, Dr. Clifford Braimah, is supporting Rehabilitation works at the children's ward at the Salaga Government Hospital in fulfilment of a pledge he made during the handing over of an ambulance, X-ray machine, incubators and bedpreads by the Member of Parliament (MP) for Salaga South Hon Adam Braimah Salifu to the Salaga government hospital.
At the event some few months ago, the Ghana Water Company Managing Director promised to take responsibility for the periodic maintenance of the children's ward to complement the efforts of the MP for the area.
The support from Dr Clifford Braimah in the rehabilitation and maintenance of the ward include painting which currently ongoing, fixing and replacement of fans and louvers among others to ensure children are treated under a safe and serene environment.
Dr Braimah Clifford has collaborated with Member of Parliament (MP) for Salaga Sourh and Minister of the Savannah Region Hon. Salifu Adam Braimah and other stakeholders leading to various developments being executed in the East Gonja Municipality especially in bringing an end to the Salaga water problems.
The two personalities have succeeded in upgrading the Salaga water system from a Community Water system that was managed by the East Gonja Municipal Assembly to an Urban water system managed by the Ghana Water company Limited.
Source: Nkilgi 103.7Fm, Bole (Savannah Region).
06/08/19