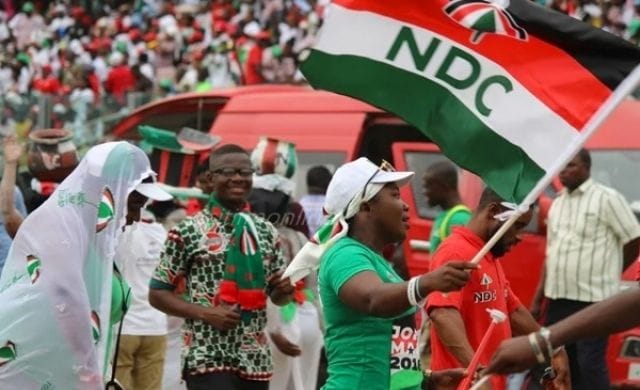 The Election Director of the NDC in the Savanna Region Hajia Bimunka Fati Forgor has said the vetting of Parliamentary aspirants in the Savannah Region at Damongo the capital was smooth and successful.
Bole based Nkilgi Fm was at the vetting center and spoke to Hajia Fati Forgor and she said they started with a prayer after which the vetting started. She said the vision of the aspirants going by what they said at the vetting is so good and that the NDC will surely come out of their parliamentary elections stronger and will win all seats in the Savannah Region including the Salaga seat which is already won.
She said the NDC is one family and so will unite and send the elephant back into the bush where it belongs.
Hajia Fati Forgor further told Nkilgi only two aspirants picked forms but could not file. She said the Savannah Region had a total of fourten (14) aspirants from the seven (7) constituents.
The Salaga South Constituency has the highest number of aspirants with Hon. Alhaji Ibrahim Abubakar Dey, Alhaji Ahmed Saaka Shaibu Dan, Hajia Zuwera Ibrahimah and Alhaji Lukman Musah Jawular making it to the list of aspirants.
The Salaga North constituency will have, Hon Alhaji Alhassan Mumuni (incumbent) and Mr Abdulai Mohammed slugging it out.
The Daboya- Mankarigu constituency has Mr Baani Abudu Nelson, Mr Dingana Timothy and Hon Mahama Shaibu (incumbent) to face each other.
The Damongo constituency has Mr. Yakubu Yussif Castro and Hon. Adam Mutawakilu (incumbent) to face each other.
Three incumbent MP's are going unopposed and they are Hon Alhaji Sulemana Yussif of Bole-Bamboi constituency, Hon Andrew Dari Chiwitey of the Sawla-Tuna-Kalba Constituency and Hon John Abdulai Jinapor of the Yapei-Kusawgu constituency.