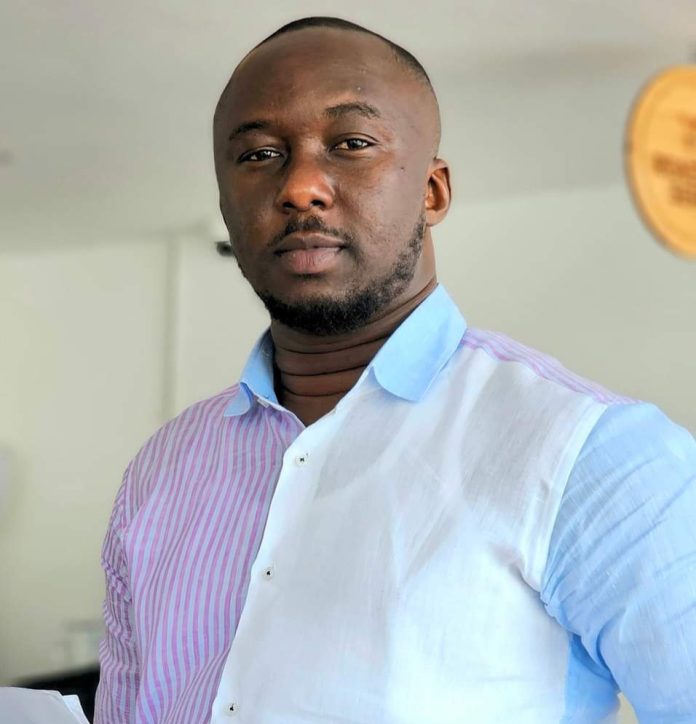 The Deputy National Communications Officer of the National Democratic Congress (NDC), Malik Basintale has said that the people of the North will support a brother with good record and principles in 2024 and not a promise talker and failure.
He said the Vice President and flagbearer of the New Patriotic Party (NPP), Dr Mahamudu Bawumia lacks leadership principles with no achievement to show and so cannot be compared to the flagbearer of the National Democratic Congress (NDC), John Dramani Mahama.
Speaking on TV3's Newsday monitored by Bole based Nkilgi Fm
on 8th November, 2023 on the topic of "two Northerners as Flagbearers" on the ticket of NDC and NPP, he said there is a difference between the two Northerners because most Northerners don't just vote for a person because they say I'm from the North but they look at what the personalities have done for the communities.
He added; "People are going to look at the scorecard of Dr. Bawumia and former president John Dramani Mahama and take a decision."
Malik Basintale commended former President John Dramani Mahama for his passion for infrastructure development in the North .
He said; "look at the Fufulso-Sawla road, which was commissioned by him (John Mahama) years ago with the 145 kilometres road costing 110 million dollars, which has brought a lot of relief to travelers , I can mention expansion of Tamale Airport by John Mahama, expansion of the Tamale Teaching Hospital which was in a terrible state referring patients to Kumasi Komfo Anokye and Korle-Bu Teaching hospital in Accra, and many other significant projects in the North.
He further said Dr. Bawumia who promised his own people, the 'kayayes' (head porters) a hostel in Accra and wasn't even able to deliver on his promise.
The Deputy NDC National Communications Officer said he is wondering how the flagbearer of the NPP Dr. Bawumia in 2024 will stand in front of Ghanaians and campaign, because the is a lot of explanation to do.
He said; "I am asking how Dr . Bawumia will come and stand in front of us and explain why even the motorway today, instead of patching it with concrete, they are patching it with asphalt, am
wondering how he will explain to us how he promised to give us sky trains when even the ones on the ground hasn't moved"
He indicated that Dr Bawumia had no principles.
He said, " we must look at principles of a human being, if you are hot be hot if you are cold be cold, today Dr. Bawumia, you can't even tell his religion, he has tasted communion in all churches in this country. The principality of being a Muslim is that Muslims don't accept Jesus Christ as their lord and personal saviour, that is the tradition. Dr. Bawumia has on repeated basis been begging Jesus Christ now to accept him, I can send you videos. He is a Christian by day, a Muslim by night. You don't even know where he stands, that's lack of principles"
Malik Basintale said, he isn't suprise that when the debate of homosexuality came and he was asked to take a stand he could not and Dr. Bawumia has never spoken about homosexuality whether for or against and these are principle Ghanaians are looking out for.
He further said, "as somebody who wants to lead Ghanaians, you ought not to be a liar, incompetent, unprincipled, you have to come to them with some level of respect".
Source: nkilgifmonline.com