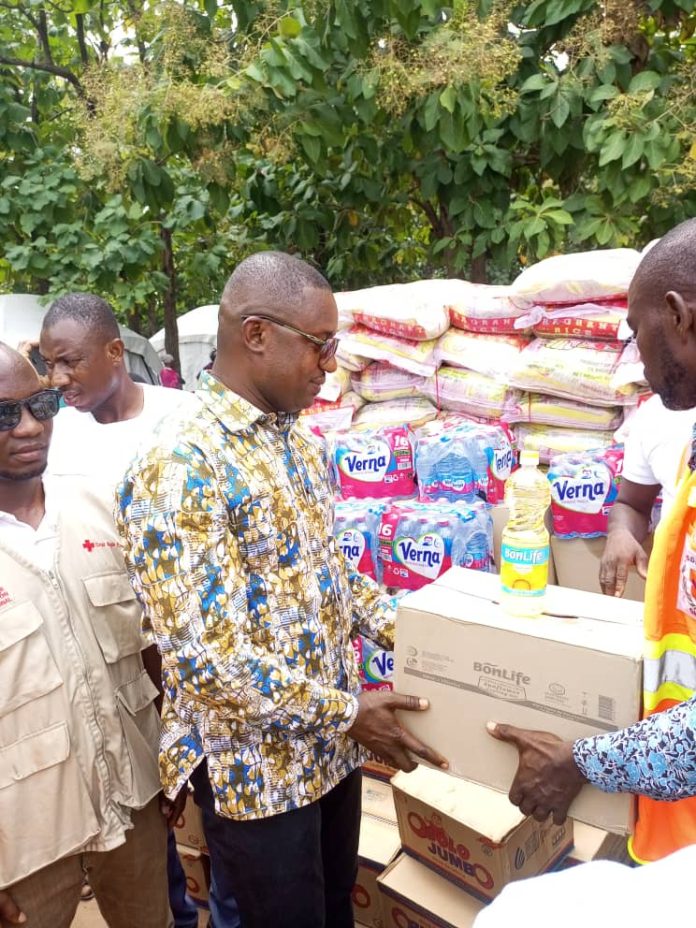 The Member of Parliament (MP) of the Yapei Kusawgu constituency, Hon. John Abdulai Jinapor has donated assorted items behalf of former President John Dramani Mahama to the Buipe flood victims at a short ceremony in Buipe. The items include 100 bags of rice, 50 cartons of cooking oil, 50 cartons of bottled water, and 50 cartons of soap.
These items were handed to NADMO officers in the Central Gonja District of the Savannah Region to distribute to the flood victims.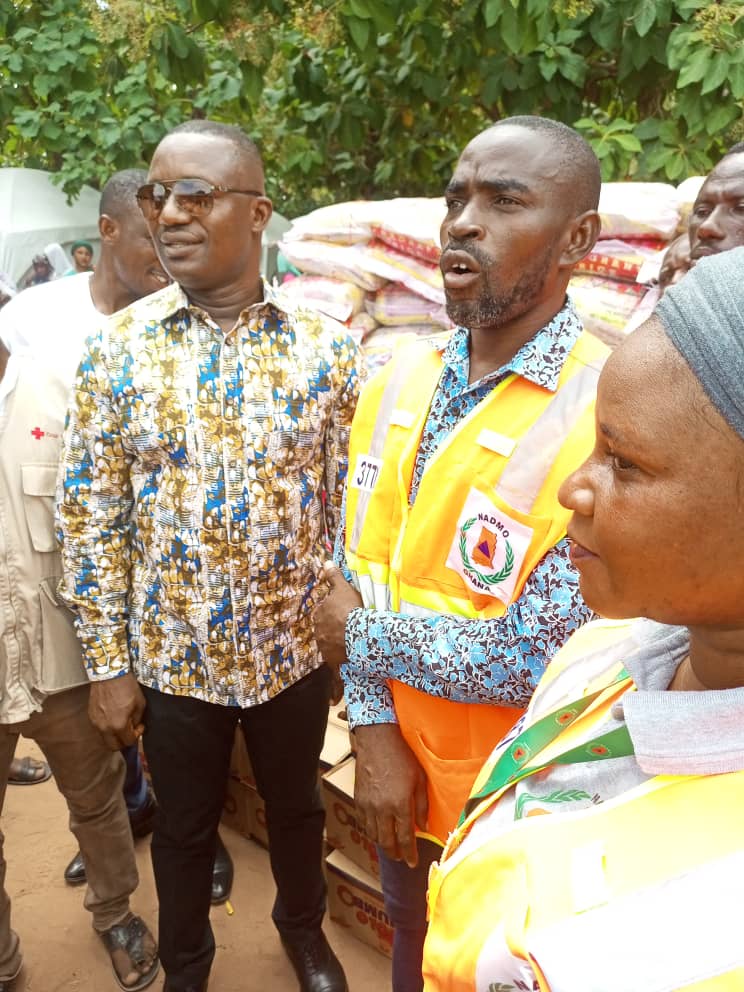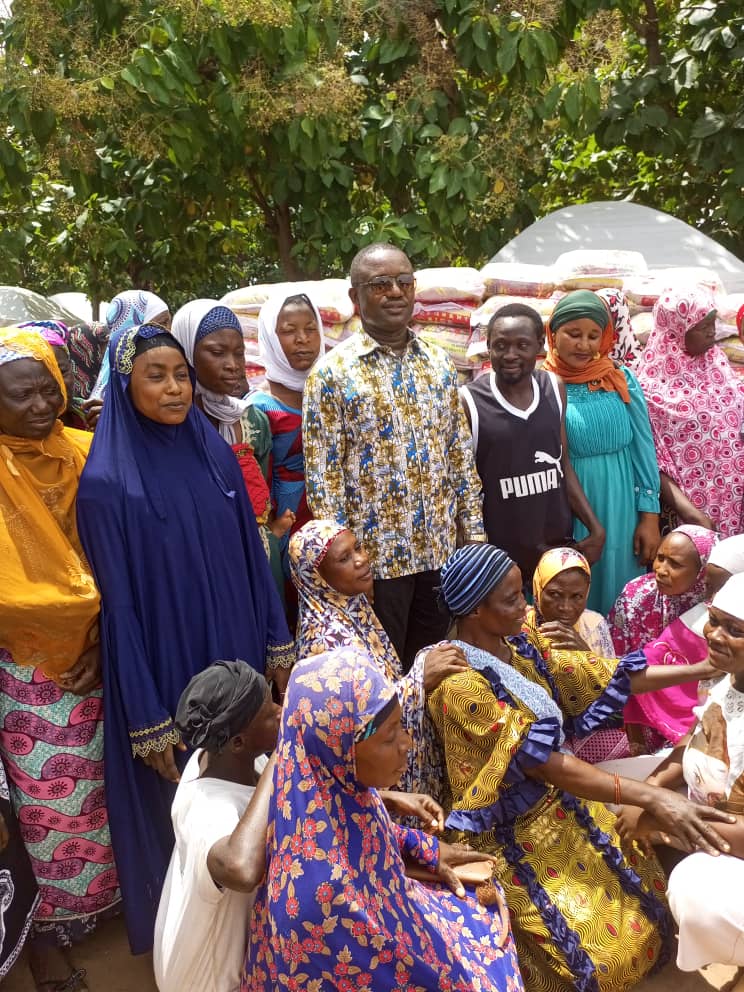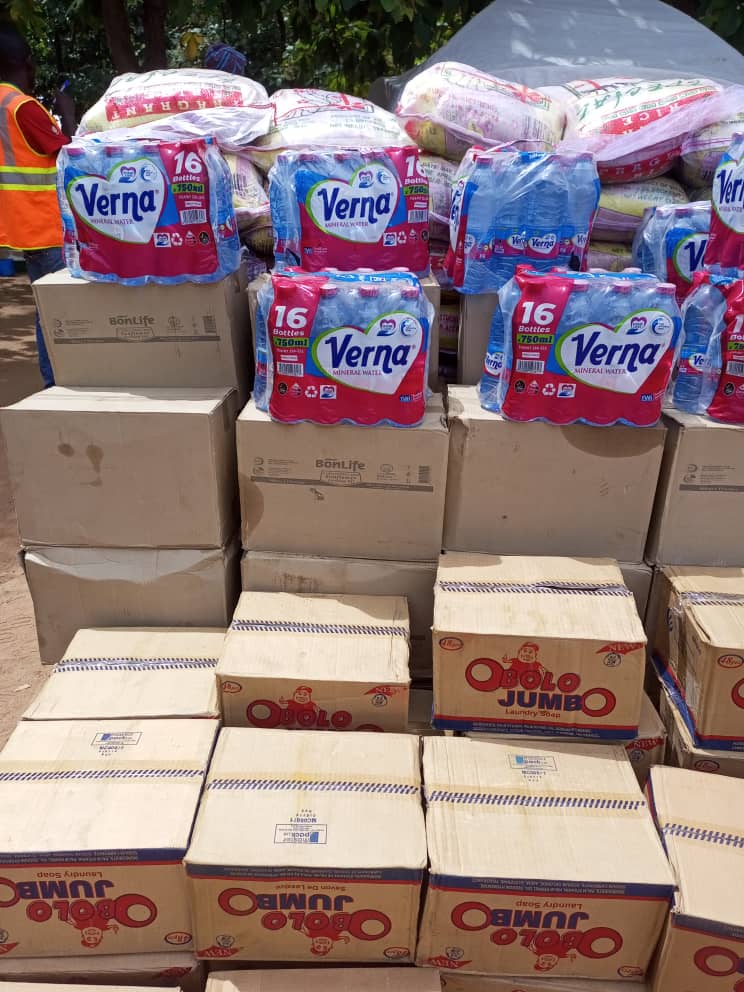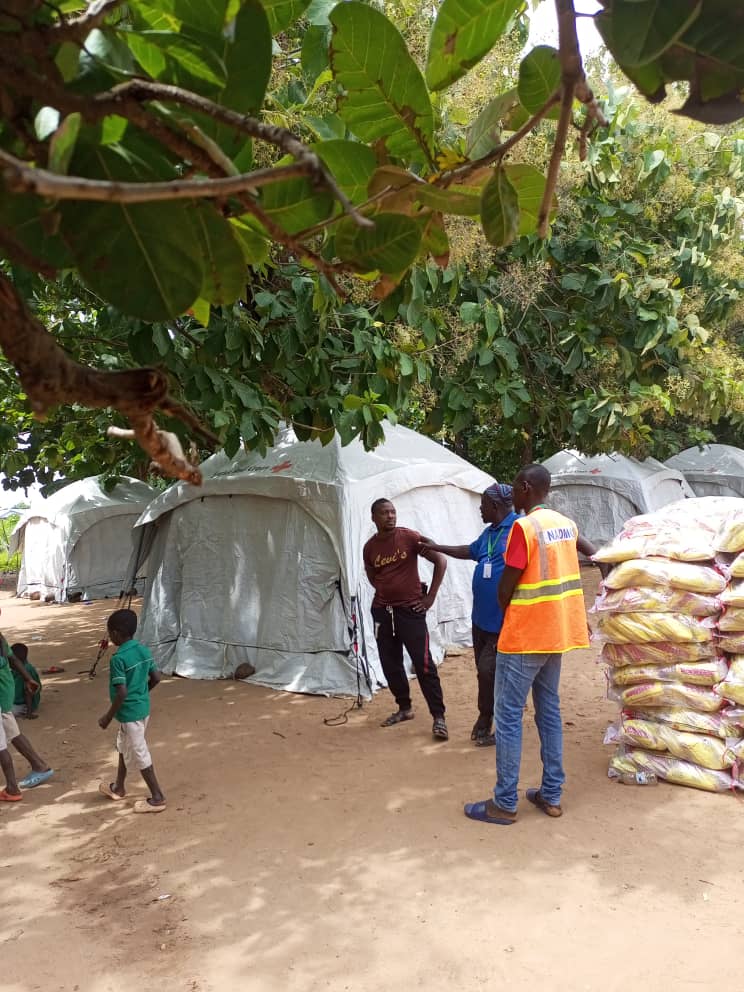 The MP said his boss former President John Dramani Mahama shared in the plight of all the people who have affected by the foods arising from the overflow of the banks of Black Volta in the constituency and Savannah region at large.
He called on the President of Nana Akufo-Addo to as a matter of urgency to come to the aid of the already suffering people of the constituency.
Hon Jinapor MP also extended a call to benevolent organizations and individuals to consider the plight of the women and their children who are visibly crying out for help and are most vulnerable.
Receiving the items on behalf of the victims, the Central Gonja district NADMO director Mr Mustapher Mbonwura expressed his gratitude for the kind gesture of the MP. He added his voice to amplify the call the MP made to organizations and individuals to emulate the same to ameliorate the suffering of the people.
Source: nkilgifmonline.com