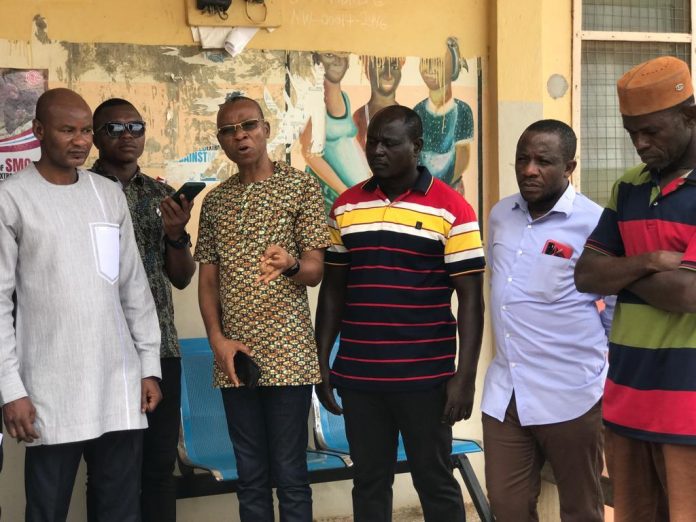 The Member of Parliament (MP) for Sawla-Tuna-Kalba constituency in the Savannah region, Hon. Andrews Dari Chiwitey has admonish his constituents to adopt the spirit of communal labour to help build the district.
Hon. Andrews Dari Chiwitey said this when he paid a courtesy call on the Sawla-Tuna- Kalba District Health Directorate to get first hand information on the challenges being faced in the various communities as well as the staff welfare.
The MP was received by the District Director of Health Mr Alhassan Abubakari who after welcoming the MP to the District Health Directorate said,; "Our MP Hon. Andrews Dari Chiwitey is here to offer some assistance to some of our communities in the area of health, because this is something that I say as a health department we are supposed to be doing, so if the MP is coming to support we are very happy because it will facilitate the work now and that is the reason why we are having this brief ceremony. We will like to use the opportunity to welcome the MP, and as a health department we are supposed to be doing this all the time. We thank the MP for this kind gesture"
Mr. Alhassan Abubakari further encouraged the MP to make frequent such visits to the Health Directorate and also not to remain in one Community but visit other areas which really needs his help.
The MP for Sawla-Tuna-Kalba in his address thanked the District Director of Health services Mr Alhassan Abubakari for his cooperation so far, as well as his encouragement.
According to Hon. Andrews Dari Chiwitey, the Sawla-Tuna-Kalba District is very vast, so as a leader the Health Director need to have a lot of patience in order to manage the district.
The MP said;
"You need patience to go round the district, you need a lot of patience to go to the various Communities and this is a very difficult time. It's a very challenging time for the whole of Ghana, but despite the challenges that we are facing especially in the health sector we are still alive."
The MP added;
"The health sector is facing a very serious challenge now, we have ambulances for all the district but almost all the ambulances have broken down, all those that are working is difficult for them to service to carry patients to bigger hospitals and with that even the roads are inmotorable. Even now with Health Insurance they are barely surviving and as a Member of Parliament people call me in and out, it is my wish that we are able to help the community but we are not capable because of lack of resources, so we are all squeezing."
Hon. Andrews Dari Chiwitey further said;
"I have my motto as together we built so when i visit a community i tell them that as a leader I can't do it all alone especially now that we are my party is in opposition, so what I need from the people is their energy and togetherness and if they are willing to do communal labour, so when I get to a community and I tell them to come together to help if I see that the youth and women are helping then I help them with whatever little support I have".
Hon. Andrew Dari Chiwitey also donated money to some three communities in his constituency to support them embark on some community-initiated projects.The projects are a labour ward and staff accomadation at Sanyeri, a CHPS compound at Danyuoorteng and a CHPs compound at Kporbaarteng .He commended the people of the three communities for taking upon themselves to initiate development projects to uplift the image of their communities.
The MP cited the Sanyeri Community which has a very vibrant, Youth group, and apart from helping to put together most of their infrastructures, he has seen them starting a lot of intervention, so he has a lot of interest in that community because the people like self-supporting themselves with communal labour.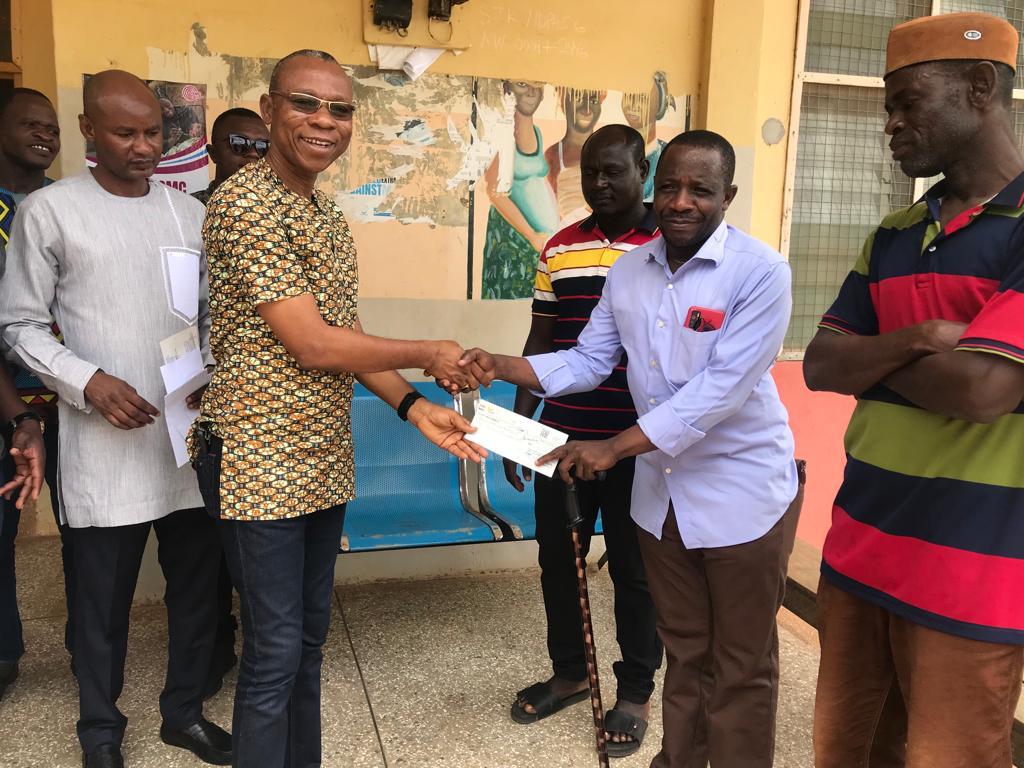 Source: nkilgifmonline.com