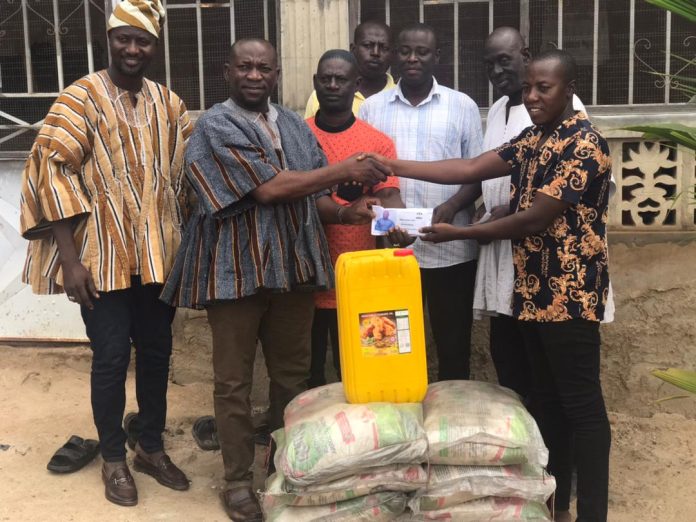 Former President John Dramani Mahama has supported 2023 Damba of the Chiefs and Poeple of Bole Traditional Area with Ten Thousand Ghana Cedis, (Gh¢10,000), 10 bags of rice and cooking oil.
The donation was done by the Savannah Regional NDC chairman of the National Democratic Congress (NDC) Alhaji Imoro Seidu on behalf of the former President.
In a statement Mr Haruna Abudulai Obey who is the Secretary to the Paramount Chief of the Bole Traditional Area Bolewura Sarfo Kutuge Feso (I) ans who received the items said the Bolewura is expected to feed thousands of people across the length and breadth of this country who will be joining the chiefs and people of Bole to celebrate the 2023 Annual Damba Festival slated from 6th of October, 2023 to 8th October, 2023.
He said; "Damba Festival is the biggest festivals celebrated among the people of Bole. It's a two-part festival being both a traditional and a religious celebration".
He added; "Traditionally it's been commemorated by the Paramount Chief of the traditional area as a celebration of chiefs and culture".
Haruna Abdulai Obey said; "During this period many people travel far and wide to come together and celebrate with festivities that include football, music, dancing, and drumming for the crowd. Residents in Bole come dressed in their best clothing that showcases the beauty of the textiles that hail from the Gonja state".
The Secretary of Bolewura said; "The visionary paramount chief of Bole Traditional area extend his profound gratitude to president John Dramani Mahama for his kind support to the traditional council and people of Bole over the years and wish him well in all his endeavors".
Source: nkilgifmonline.com