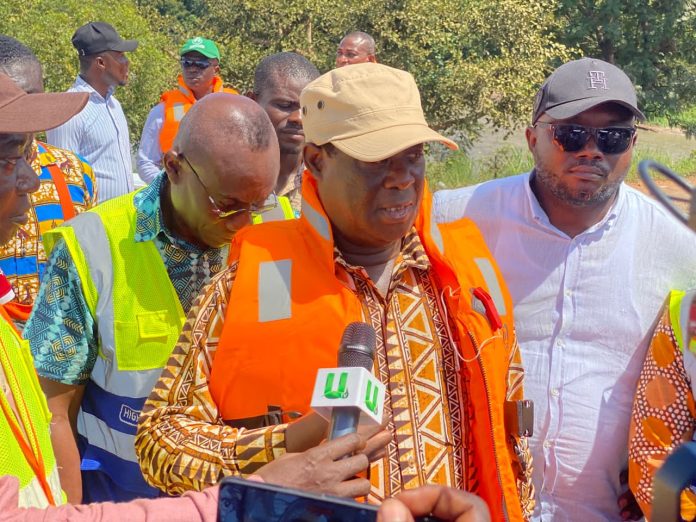 The Minister for Roads and Highways Hon Amoako Atta has promised to swiftly work on the Doli bridge in the Bole District of Savannah Region.
Speaking to the media on 19th September, 2023 when he visited site to get a first-hand information on the washed away Doli bridge, he said the major washout of the Doli bridge located in the Bole district of the Savannah region is of great magnitude of worry to the nation.
According to the Minister, this is the biggest washout that he has ever witnessed for all the time that he has been privileged to be in the road sector.
Hon Amoako Atta said, "It's a major disaster but it doesn't mean that it cannot be fixed. The engineers will put their heads together. This incident occurred just last Sunday, 17th September and within a short period you see how my ministry moved to this place to access the situation that is why I am full of gratitude to all of you the Savannah Regional Minister and DCE and all involved"
He bemoaned the sharp prices of transportation fares being increased within this short time.
The Minister for Roads and Highways added that;
"I am also told that transport fares have gone up by 40 percent because of the long routes that they have to use, they may be justified but I want to make a special appeal to them on behalf of government
that this is a disastrous situation, nobody had control over it, it had been occasioned by an act of God but we must deal with it, the people are already suffering going through difficulty and inconvenience."
Mr. Amoako Atta therefore appealed to the transport owners that even if they want to charge a little bit extra, they should also be a little considerate because we are eachothers keeper.
Speaking on the sidelines after the inspection of the washout of Doli bridge,the District Chief Executive (DCE) for Bole, Madam Veronica Alele Heming commended the people of Bole for their support and also the Zoomlion for donating 40 life jackets to help people crossover to the other side of the bridge and vice versa.
Madam Veronica Alele Heming said, when she got to the place she pleaded with the people using the canoes to make their charges very affordable because times are hard and they heeded but when she left she had information that the canoe operator's had increased their fares again.
According to her, plans are being put in place to address the issues as government tries to swiftly fix the Doli bridge.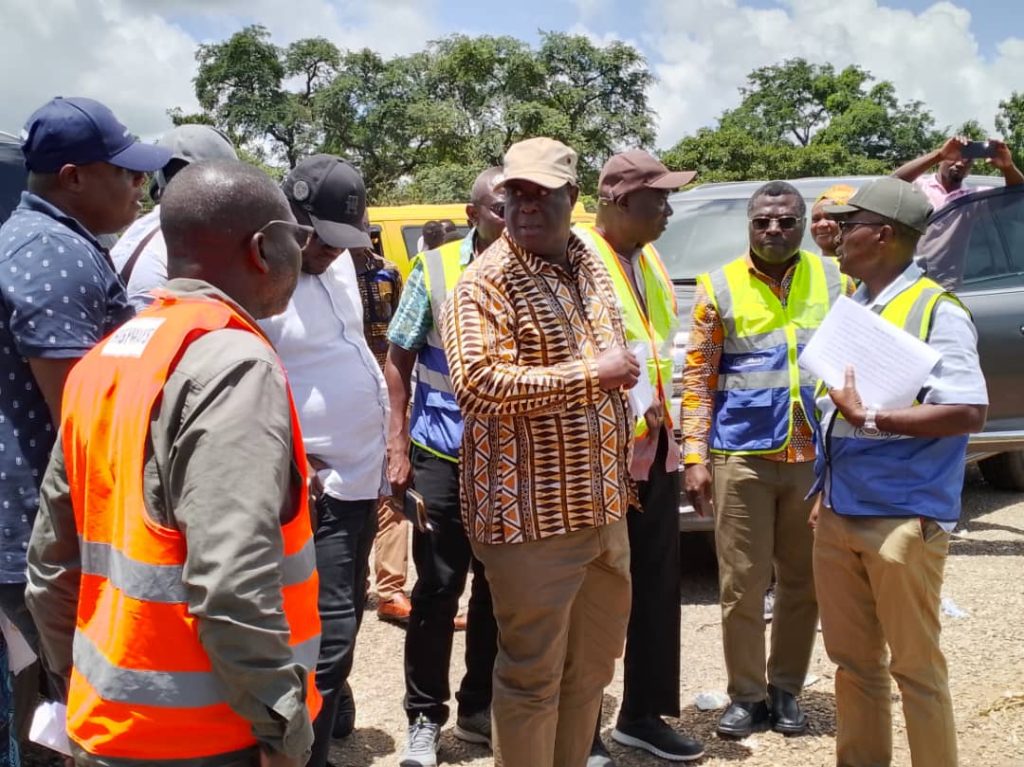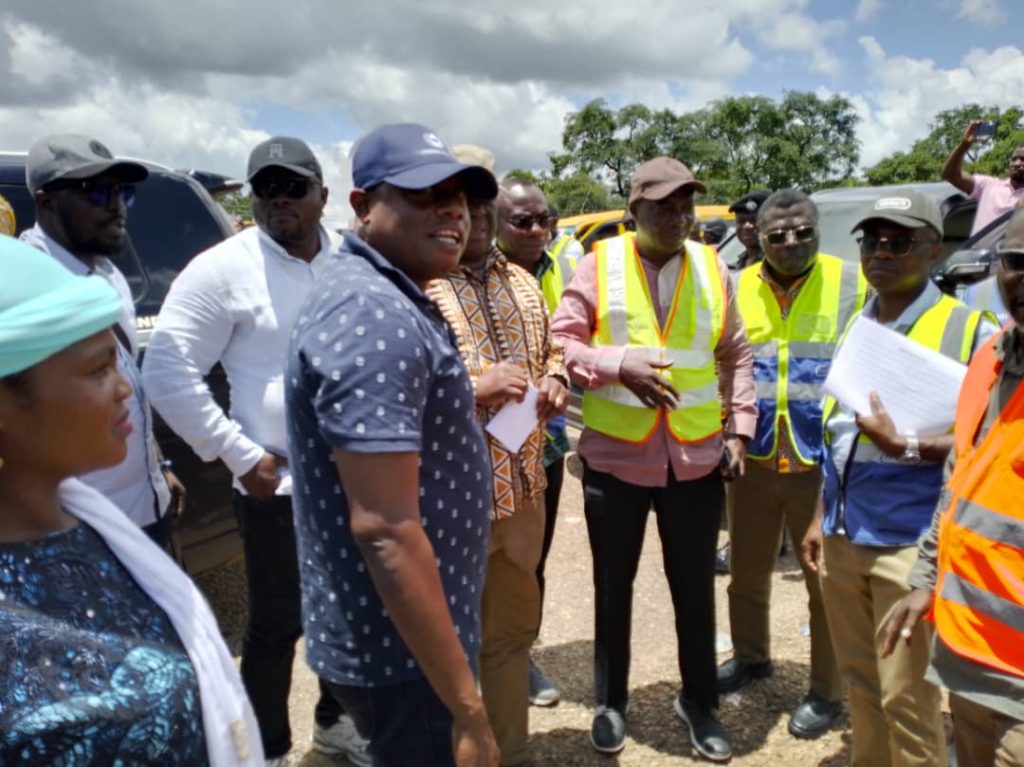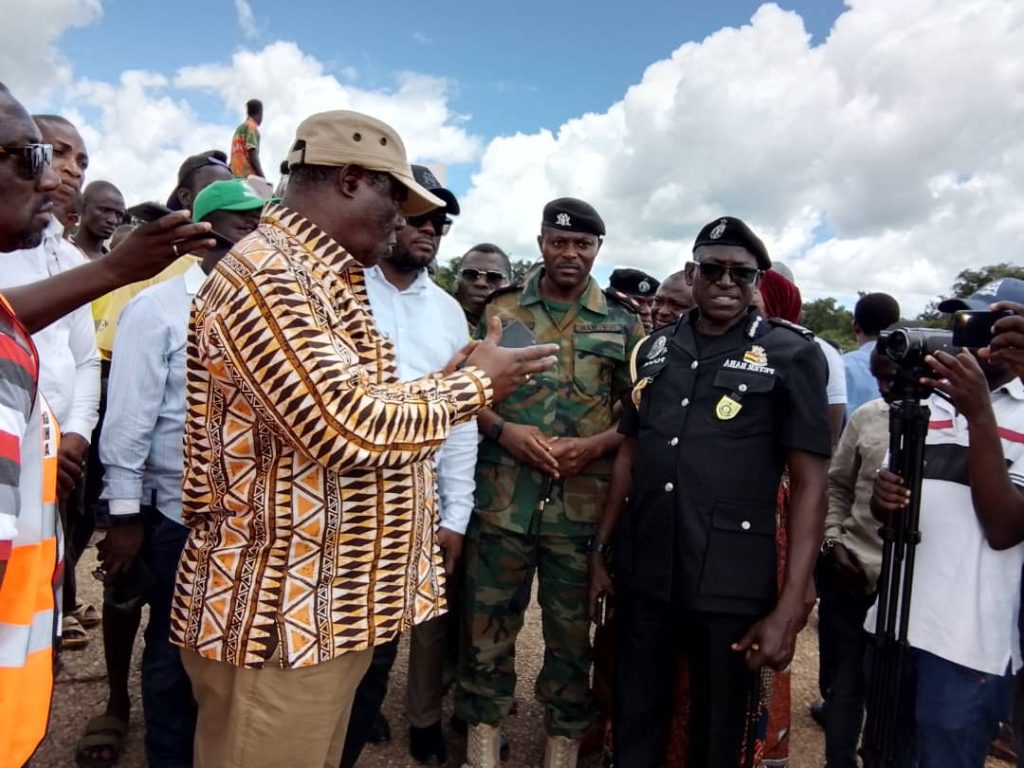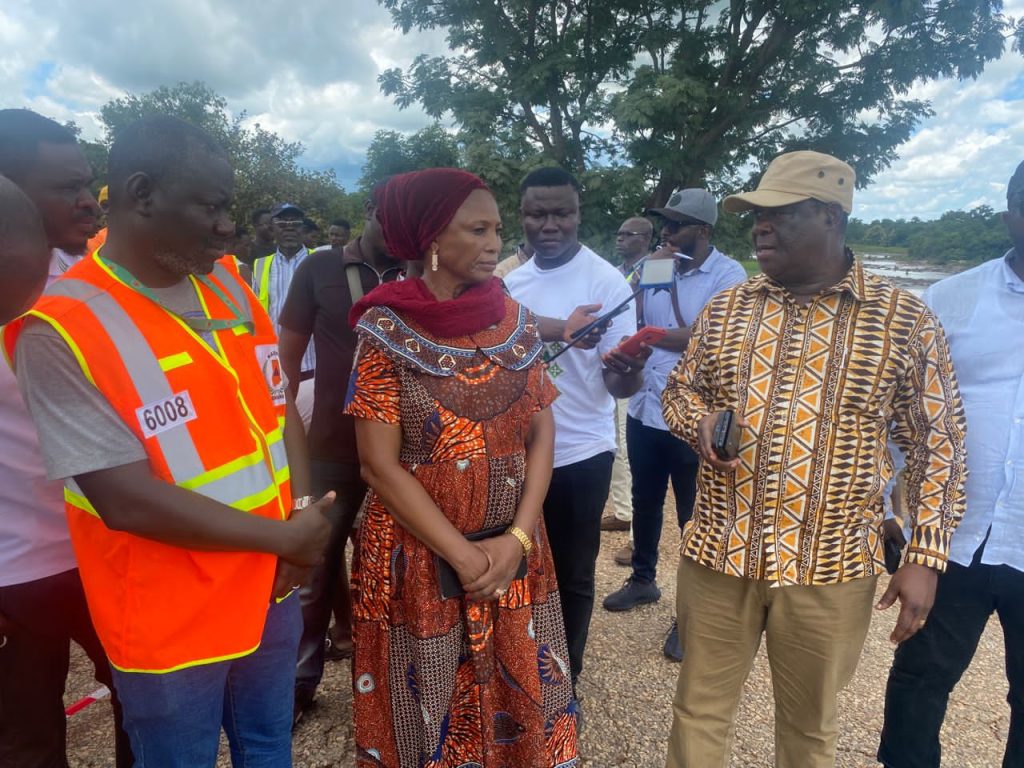 Source: nkilgifmonline.com