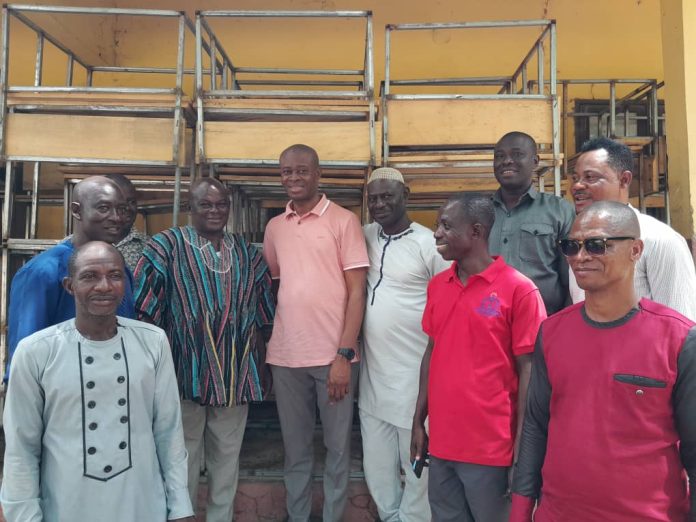 The Member of Parliament (MP) for the Bole-Bamboi Constituency, Hon. Alhaji Yusif Sulemana has on 4th September, 2023 at Bamboi, handed over 230 units of metallic dual desk furniture to the Bole District Director of Education for distribution to schools within the southern part of the District.
The 230 pieces of furniture according to Hon. Yusif are part of a total of 500 units that are currently being worked on at Bamboi.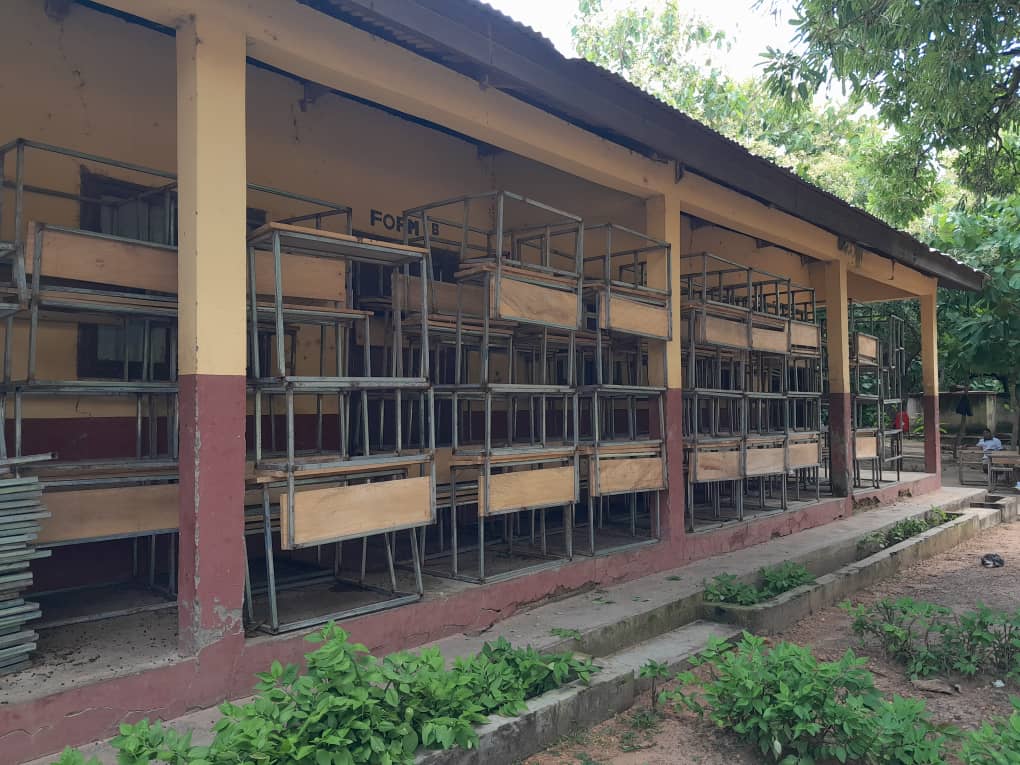 Hon Yusif Sulemana said; "I didn't want to wait until all 500 were ready before I hand them over for use because I am aware of the acute furniture deficit facing the district".
The contractor who was busy on site assured the district director that the remaining 270 units will be finished soon because all materials for the job have been procured already.
The District Director of Education Mr Richard A. Sepaga, who received the furniture at Bamboi, thanked the MP for his contributions aimed at mitigating the furniture deficit in the district.
He assured the MP that he together with his officers will ensure the distribution is done equitably as soon as possible.
The Bole District GES added that; "My office will also always collaborate with you to improve upon standards of education in the district".
It will be recalled that on 28th of October, 2020, the MP presented some 500 units of dual desks to the Bole District Directorate of GES which were distributed around the northern part of the district.
This second batch will be distributed starting from Banda Nkawanta to Babato.
This brings the total number of furniture distributed by the MP since 2020 to one thousand (1000).
Source: nkilgifmonline.com