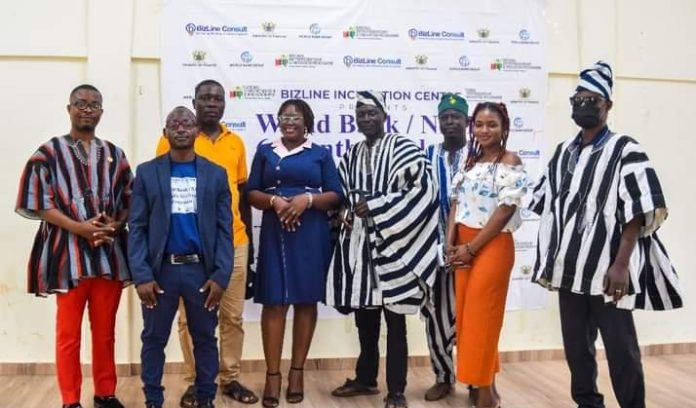 A collaborative and Entrepreneurial Facility that supports the development of ideas from basic concepts, into viable business ventures specifically designed to foster entrepreneurship and small business development during the critical start-up phase has been launched in the Savannah Region by Bizline Consult, a non profit making organization to help in the growth of Small and Medium Rnterprises (SME's) in the Savannah region.
Mrs Jean-Marie Akiwele Wellrich, Managing director of Bizline Consult during the launch in Damongo on 4th September, 2023, indicated that her outfit exists to help create and grow small businesses by providing young entrepreneurs with the necessary technical skills, financial and advisory support.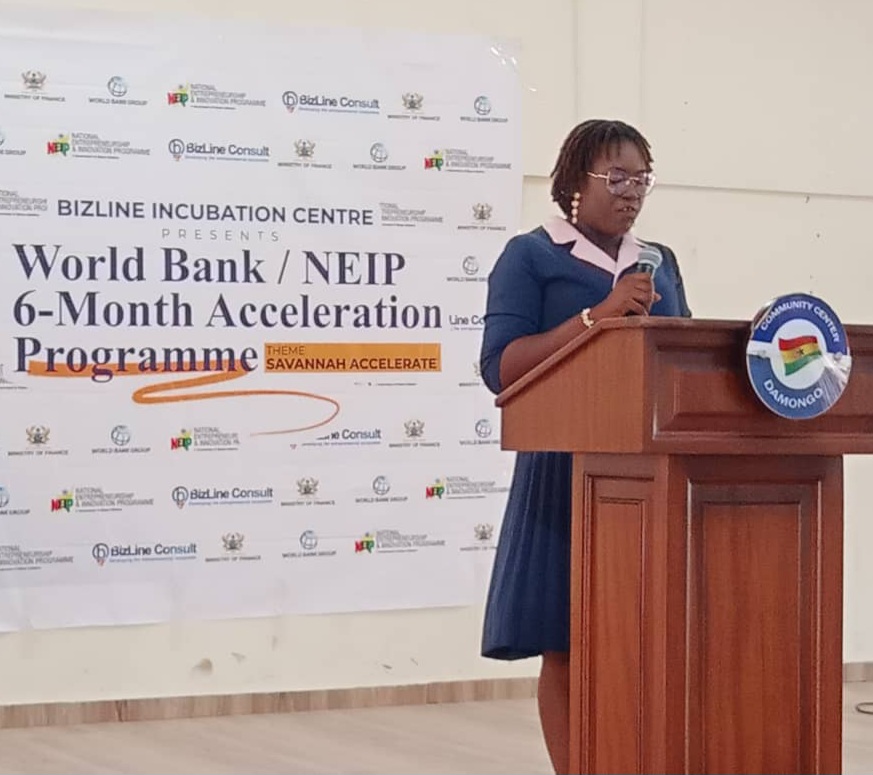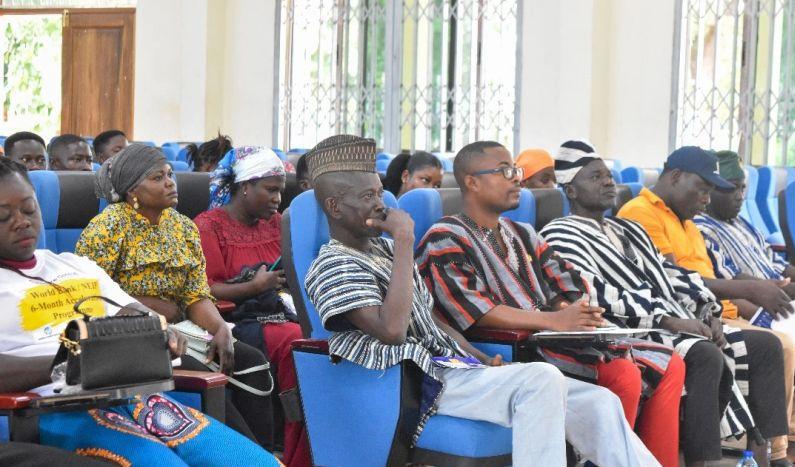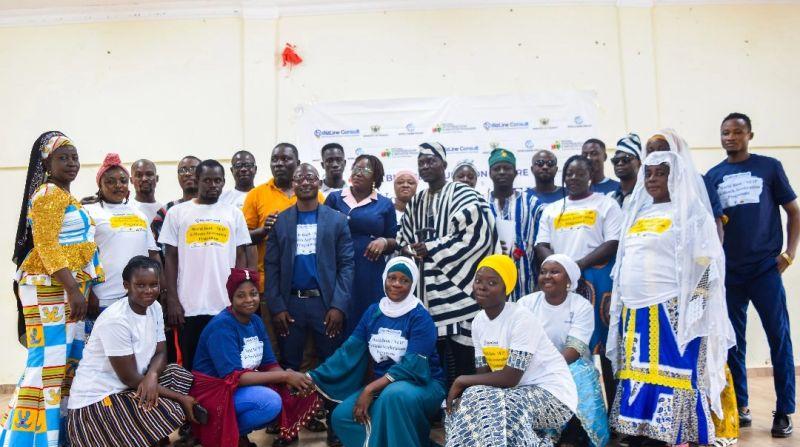 She said that Bizline Consult aims to improve innovation, capacity building and entrepreneurial spirit in the youth to enhance productivity and increase employment in the region and Ghana as a whole adding that it is their hope and believe that every Ghanaian youth will be equipped with at least one skill through their organised, empowering, and life-changing programmes.
The World Bank/ National Entrepreneurship and Innovation Programme-NEIP
6-Month Acceleration Programme is under the Ghana Economic Transformation Project which saw some 20 ambitious and promising small or medium-sized businesses for the World Bank/NEIP Acceleration Programme fully and successfully unveiled.
Some of the beneficiaries who spoke to Bole based Nkilgi FM expressed much gratitude to Bizline Consult for extending their outfit to the region and promised to make full use of what they are bringing onboard.
Mr Adamu Fatawu, Bizline Consult Manager for the Savannah Region in a speech disclosed that their offices are opened in Damongo and used the opportunity to entreat especially the youth who are into various forms of businesses no matter the size to make time to visit the office for registration that will qualify them for the different types of support Bizline Consult has for them.
He also expressed their utmost gratitude to the King ans Overlord of the Gonja Tradional Area, Yagbonwura Biikunuto Jewu Soale (I), the Municipal Chief Executive (MCE) for West Gonja, Officials from National Entrepreneurship and Innovation Programme-NEIP and all our 20 SMEs for making the ceremony a success.
Bizline Incubation Hub is one of the thirty (30) incubation hubs to be supported with $7 million grant from the World Bank through the NEIP Hubs Acceleration Grant Programme, under the Ghana Economic Project – GETP.
The National Entrepreneurship and Innovation Programme-NEIP Grant Programme is to support the development of the entrepreneurship ecosystem by building the capacities of entrepreneurship hubs to improve the quality of their services in order to meet the international standards.
The Hubs Acceleration Grant Programme is Component 3 of the Ghana Economic Transformation Project (GETP), to support entrepreneurship and SME growth.
Source: nkilgifmonline.com