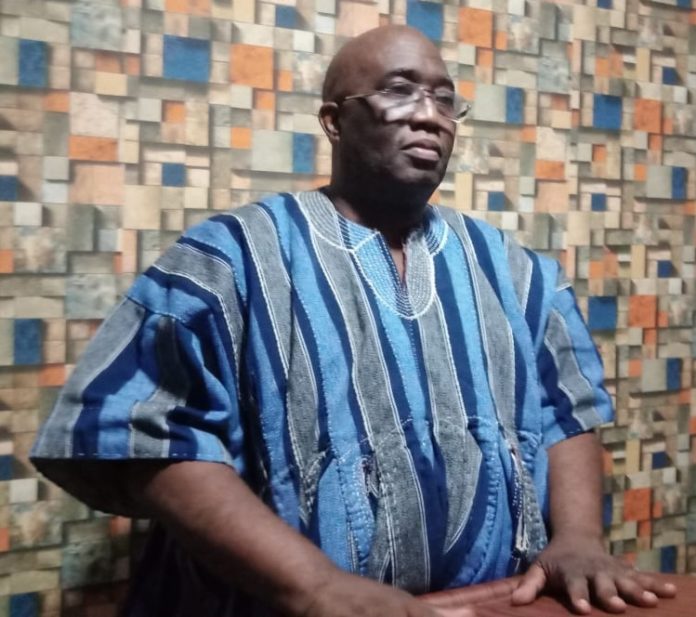 Former Minister of Railways and aspiring New Patriotic Party (NPP) Presidential candidate, Mr Joe Ghartey has shared his comprehensive vision for his potential presidency and the positive impact it would have on the Savanah Region.
Speaking to the media after meeting regional executives of the NPP in the Savannah Region on 20th August, 2023 in Damongo, the former Attorney-General of Ghana and six time member of parliament for the Essikado-Ketan Constituency indicated that the impact of his presidency on the Savannah Region will advance railway transportation to the region which he believes will transform the Savanah region significantly.
Mr Joe Gartey outlined plans to extend railway lines, citing historical examples of railways' transformative power in different regions and countries.
On his approach to the grassroots of the the NPP, he emphasised his strong connection to the grassroots and his intention to prioritize job creation across the various sectors of the government.
He emphasized further his desire for the support of the regional executives in the upcoming election, citing his unique background as a coastal Guan from Winneba Efutu.
Mr Ghartey underscored his extensive involvement and contributions to the NPP since 1992 including significant roles such as being part of the group that wrote the stolen verdict after the 1992 election, a team led by the current president, Nana Akufo-Addo.
Speaking on the core values of the NPP, he stressed freedom, development and a strong belief in the private sector's potentials for job creation.
Mr Joe Ghartey advocated for creating an enabling environment for individuals to establish their businesses, in contrast to a state-centered approach.
He also noted his successful tenure as a deputy speaker in Parliament, underscoring his commitment to fairness and encouragement in parliamentary proceedings and proposed leveraging Ghana's educational sector to become a hub for international students that will potentially generate substantial revenue and employment opportunities for Ghana.
His engagement with regional executives and journalists provided insights into his plans for the future, both at the national level and in the context of the Savannah Region's specific needs and aspirations.
The NPP has scheduled Saturday August 26, 2023, to have its super delegate conference to trim the ten aspirants to five. The newly selected five will be presented to the national delegates on November 6, 2023, to elect the ultimate flag bearer to lead the party into the 2023 general elections. Mr Joe Ghartey is number 7 on the ballot with the election scheduled to come on across the 16 regions of Ghana. The Damongo Community Center is scheduled to host delegates from the region for the election on Saturday.
Source: nkilgifmonline.com