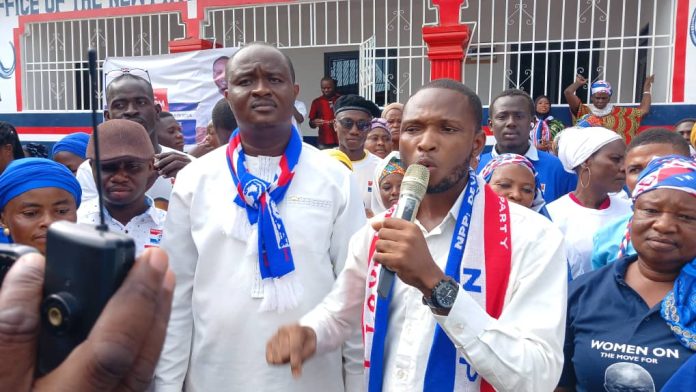 Mr Rapheal Kumah Abolasom who is aspiring to lead the New Patriotic Party (NPP) in the Bole-Bamboi Constituency of the Savannah Region has submitted his forms on 7th August, 2023 after he and his sympathisers from the constituency started with a float through the principal streets of the Bole township and moved to the NPP party office.
Speaking to Bole based Nkilgi Fm after the submission of the forms, Mr. Rapheal Kumah Abolasom said the people of the Bole-bamboi Constituency needs a lot of development and NPP is the only party that can develop the constituency when they have an NPP representation in Parliament.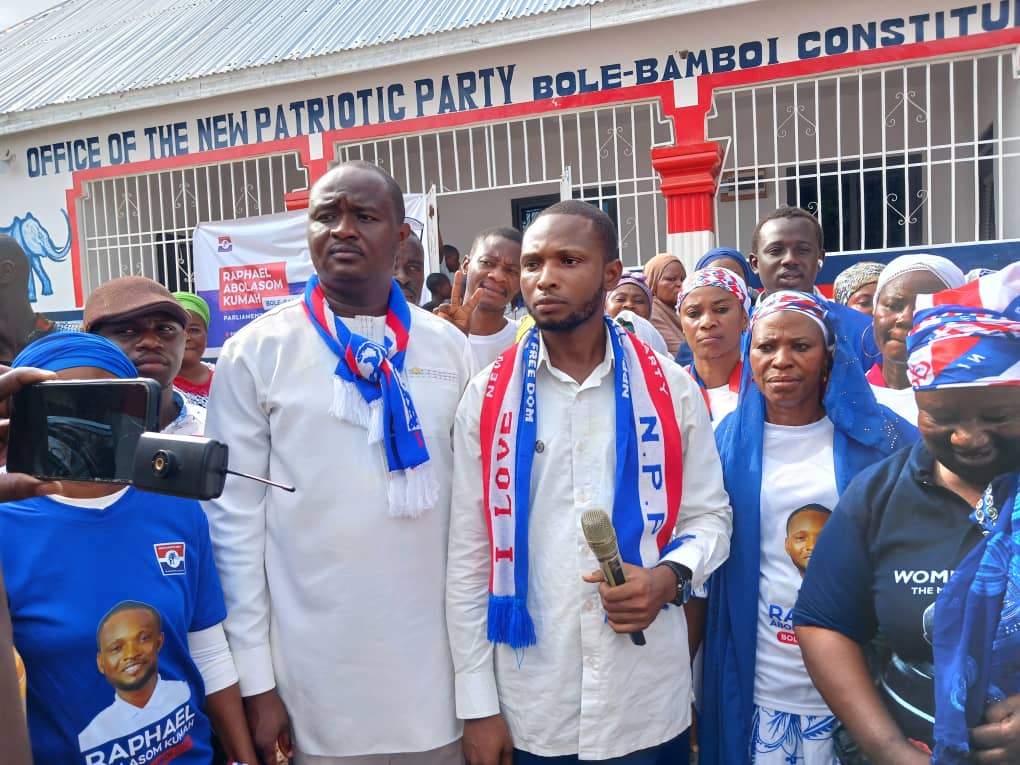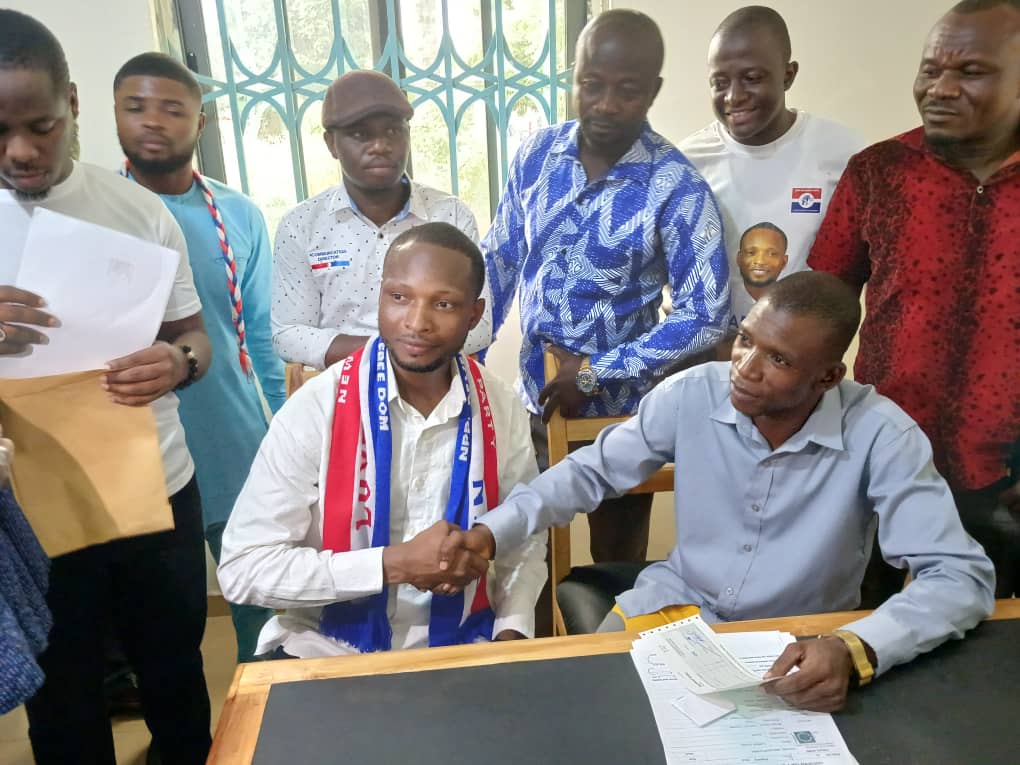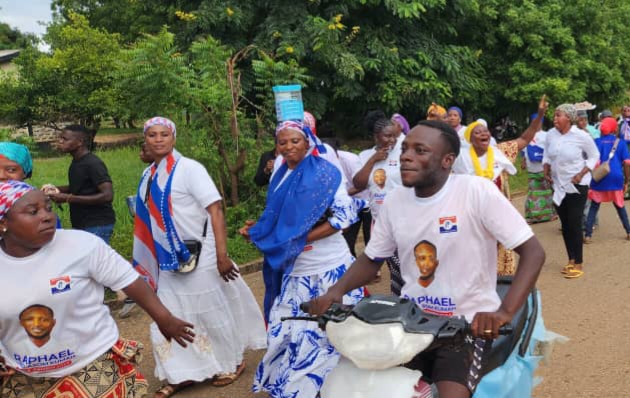 He said since the inception of the fourth republic, they never had an NPP person representing the constituency in parliament and this is the time for the party to choose him to lead them to foster change for the constituency.
He added that he will lead the party to solicit and channel a lot of resources in to the constituency to make sure they are able to retrieve the seat from the NDC.
Rapheal Kumah Abolasom also said he strongly believe that the people of the Bole-Bamboi are more NPP than NDC and what is left on to them is to play their cards well.
He again said that is time for the people of the Bole-bamboi Constituency to change the narrative of the constituency and they believe for the fact that he can bring that change.
Mr Abolasom added that during the 2020 general election, though he lost but he still went and solicit funds from his sponsors to come and support the candidates because he knew very well that his time will come and this is his time to lead the NPP in the constituency to to make history.
He said he also used his funds to sponsor rallies at Mandari and Mankuma.
He further said they also did some health screening at Tinga and Chibrinyo with his funds all for the parliament candidate then, known as Mr. David Sei Demah.
He said even when he lost the last time to Mr. David Sei Demah, he still helped him to campaign with his own resources.
Rapheal Kumah Abolasom called on all NPP members to come on board to support him and make him the parliamentary candidate for the NPP in the Bole-bamboi Constituency and he will win the seat for the NPP.
Source: nkilgifmonline.com