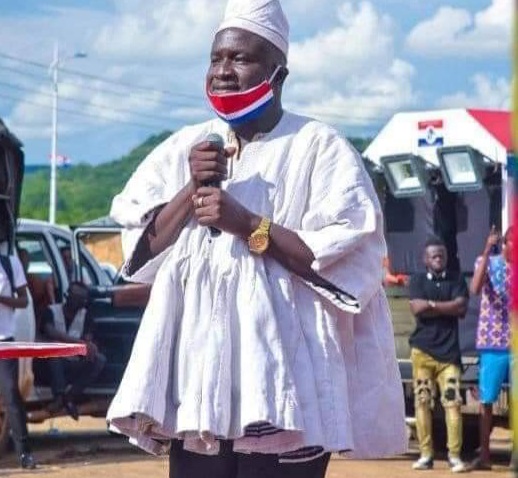 The Savannah Regional Chairman of the governing New Patriotic Party (NPP) Alhaji Iddrisu Sulemana, also known as Professor Kalamonia has appealed to all 10 flagbearer hopefuls of the party to refrain from engaging in character assassination during their campaigns.
Following the validation of all 10 aspirants by the party's Vetting Committee to participate in the upcoming Special Electoral College Election, Alhaji Iddrisu Sulemana issued a statement congratulating the flagbearer aspirants.
Alhaji Iddrisu Sulemana on a statement advised the flagbearer aspirants to adhere to the party's "breaking the eight mantra" and focus their campaigns on strategies that will foster unity within the party after the internal contest.
Professor Kalamonia added;
"I am adding my voice to the numerous calls made by well-meaning sympathizers of the great NPP, urging the aspirants to conduct their campaigns in a dignified manner, free from insults and offensive language".
He emphasised that the Savannah Region remains united and committed to contributing towards the party's historic victory in the 2024 elections.
Proff Kalamonia further called on all aspirants to present messages that will ultimately unite the party behind the victorious candidate, making it easier to achieve the goal of breaking the eight-year cycle of governance.
Alhaji Iddrisu Sulemana warmly welcomed all 10 flagbearer hopefuls to the Savannah Region and urged the delegates there to exhibit impartiality in their interactions with the candidates.
He encouraged the aspirants to ensure that their campaigns are conducted with decorum and focus on strategies that will aid the party in breaking the eight-year cycle.
Source: nkilgifmonline.com