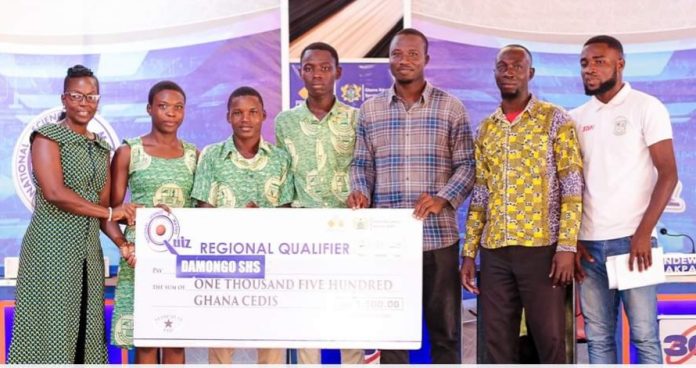 The Damongo Senior High School (SHS) located in the Savannah Regional capital of Damongo has qualified for 2023 National Science & Maths Quiz Championship.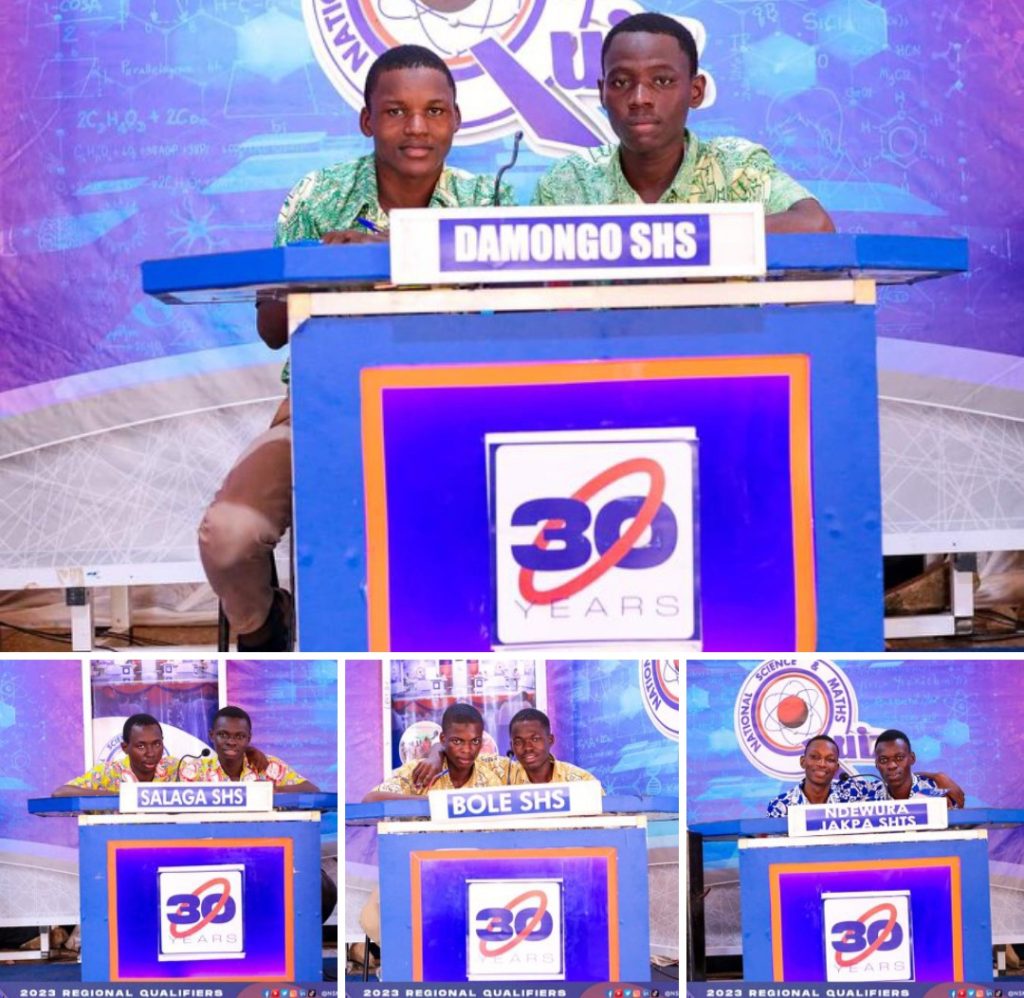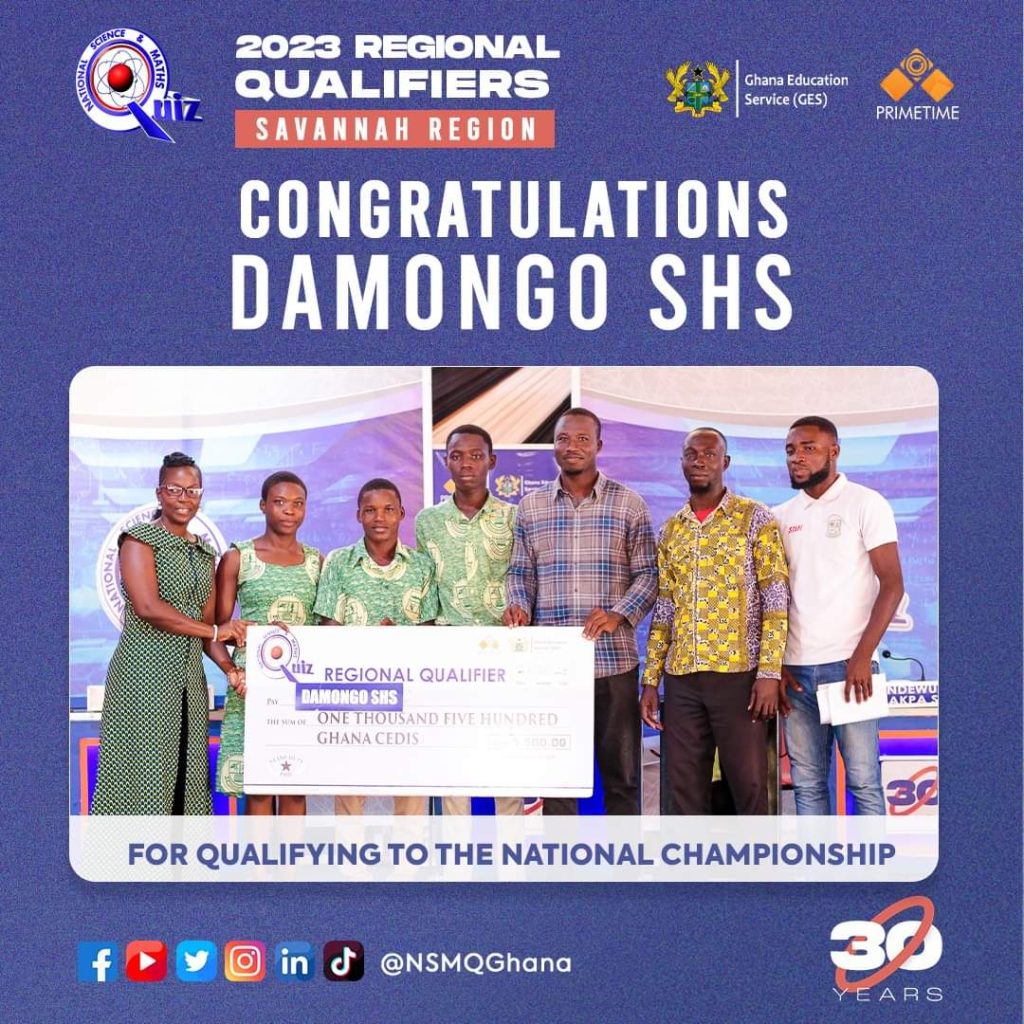 At the end of contest in the Savannah Region on 22nd June, 2023, the Damongo SHS placed 1st with 41 points followed by the Salaga SHS with 9 points, Bole SHS with 8 points and the Ndewura Jakpa Senior High Technical School with -2 points.
The Damongo SHS team was presented a check of Ghc1500 to prepare for the National Championship in the coming days.
The National Science and Maths Quiz sponsored by the Ghana Education Service and Prime Time TV is an annual science and mathematics content based national level quiz competition for senior high schools in Ghana.
The objective of the National Science & Maths Quiz is to promote the study of the sciences and mathematics, help students develop quick thinking and a probing and scientific mind about the everyday world around them, while fostering healthy academic rivalry among senior high schools.
Source: nkilgifmonline.com