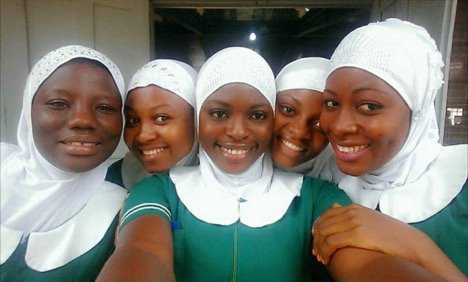 The Ghana Muslim Students' Association (GMSA),
Savannah Region has said the Association is disappointment in the West Gonja Hospital for the illegal preventing of Muslim Nursing students from exercising their citizenry right of Wearing the 'Hijab'.
The Ghana Muslim Students' Association (GMSA) in a press released dated 11th June 2023, signed by its Regional Secretariat President, Dr Musah Gbankuluso Adam and copied to Bole based Nkilgi Fm, condemned in no uncertain terms "the unruly and unprofessional behavior of the Matron of West Gonja hospital-Damongo", who according to GMSA is spearheading the infringement of the rights of female Muslim nursing students to wear the 'hijab'.
According to GMSA, female Muslim students were instructed to remove their 'hijab' (veils) before entering the hospital wards early this week on the shameless yet erroneous premise that the 'hijab' is a catalyst for the spread of infections.
The Muslim Students said the Savannah Regional Secretariat on receipt of this unforninate development engaged the Matron in an intellectal dialogue in an attempt to resolve the aforementioned matter, and after reaching and agreement to allow the students put on their "hijab" the said Matron and his compatriots exercised the most unacceptable mischief and betrayal by compelling students to take off their hijab again for the second time.
GMSA said; "we had a second dialogue after we reached a common ground, the Matron again demonstrated gross inconsistency and his overwhelming religious intolerance under the cover of the spread of infections".
This according to GMSA is happening at a time when the Ministry of Health and the Nurses and Midwifery Council have both directed health facilities authorities never to prevent any female Muslim student or staff from exercising their religious right to wear the hijab.
GMSA therefore, declare their relentlessness to follow up this matter till the students are allowed to execise their religious rights as Ghanaians.
The Muslim student added; "We therefore call on the Regional Chief Imam, revered Sheikhs, traditional rulers, law enforcement bodies and all well-meaning opinion leaders to augment in any possible way our efforts to combat this bigotry and fanatic intolerance.
Meanwhile Nkilgi Fm is struggling to reach reach out to the St Annes West Gonja Municipal Hospital for their side of the story.
Source: nkilgifmonline.com