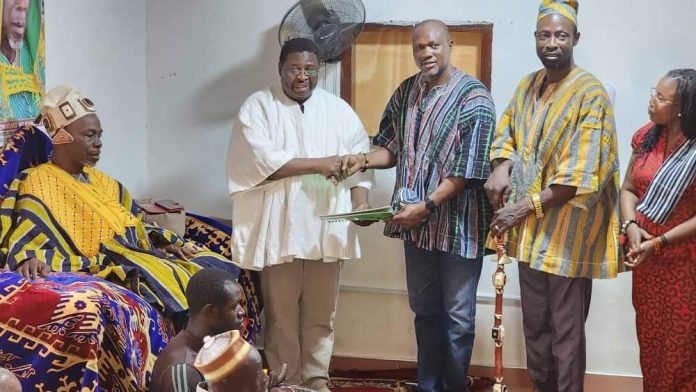 The Enskinment and Outdooring committee of the King and Overlord of Gonja Yagbonwura Jewu Soale Bii-Kunuto (I) has ended it"s task with a full report presented to the Yagbonwura on 10th June, 2023.
The Committee through its Chairman Dr Abu Sakara Foster handed over the acccounts comprising income and expenditure and some materials to Yagbonwura Bii-Kunuto (I).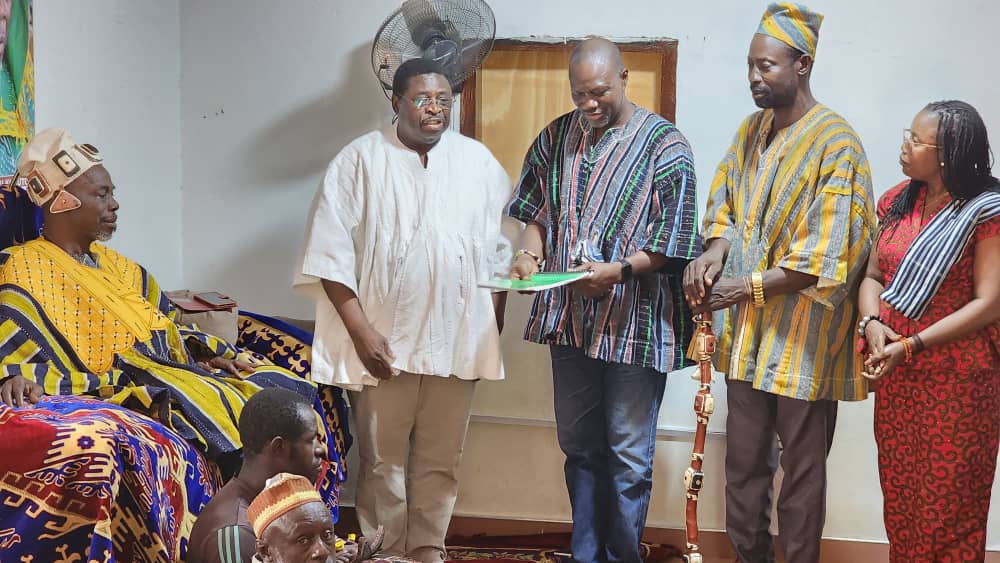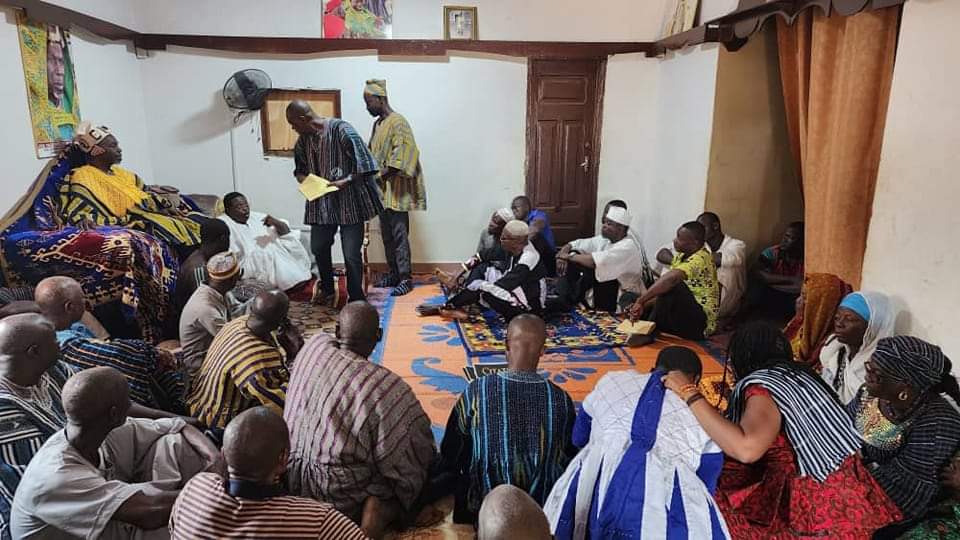 According Dr. Sakara, the report contains only funds mobilizations from the various committees and social media platforms.
He said no funds received by Chiefs and Elders were given to the committee hence not part of the report.
After the presentation of enskinment activities report to the Yagbonwura Dr Abu Sakara disclosed that there is an opened bank account that contains the credit balance therein.
An emotional Yagbonwura Bii-Kunuto (I) spoke on the need for every Gonjalander to protect Gonjaland.
The Yagbonwura thanked all that rose to the occassion of supporting the committee in fulfillment of its task.
He said they all deserve the sacred blessings Ndewura Jakpa for demonstrating the indominable spirit of Gonja.
He added every Gonja royal aspires to be where he is and to get the support that he got he added that other ethnic groups in Ghana have leaders who resourceful but when it comes to culture, Gonjas are above all and that they do learn a lot from Gonjas.
There was a presentation of citations to members of the committee members presents by Yagbonwura Bii-Kunuto(I) represented by his Spokesperson Benkurowura Seidu Saaka Bakari.
Source: nkilgifmonline.com