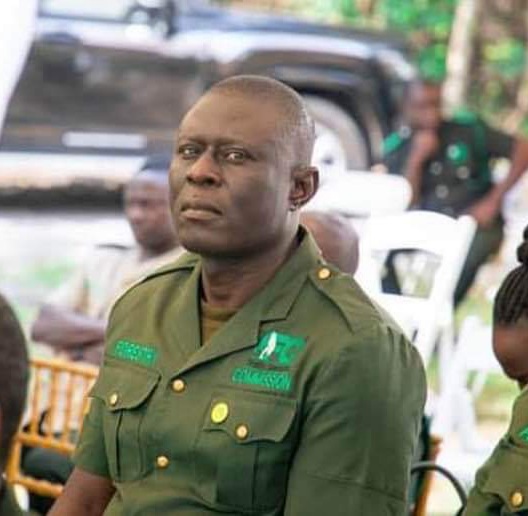 The Manager of Mole National Park in the Savannah Region, Mr. Mahama Ali has stated that, the Green Ghana Day (GGD) 2023 will take place on Friday 9th June, 2023 and that, a total of ten million seedlings will be planted across the country whilst nurturing the over 30 million which were planted in 2021 and 2022.
Mr Mahama Ali speaking to Bole based Nkilgi Fm, disclosed that, the Savannah Region is expected to plant 120,000 seedlings.
He further said interested groups or individual's can get the seedling at all Forestry Commission offices in Savannah region as well as the Municipal District Assembly offices.
He said the types of seedlings available
include trees for shade, fruit and commercial purposes.
Mr Ali Mahama also said trees have a lot of importance in addressing climate change and the general welfare of human beings by taking out carbon dioxide from the atmosphere and replacing it with oxygen which is needed for human race survival.
He further said tree planting helps farmers by proving an atmosphere which is conducive for rain fall which gives them abundant food produce.
He added,
"We are lucky to have a native from Savannah Region as the Sector Minister incharge of land's and forestry, who brought this brilliant initiative, so let's come out massively to support and rally behind this project to make it a succes adding "there is a saying that when the last tree dies the last man dies".
The Mole National Park Manager urged all to partake in this very important National exercise on the 9th of June, 2023 to green Ghana.
The Green Ghana Day initiative seeks to Create enhanced national awareness on the necessity for collective action towards restoration of degraded landscape in the country; Inculcate in youth the value of planting and nurturing trees and their associated benefits; Mitigate watersheds; Enhance livelihoods towards communities through engagement in the production of trees seedlings and Beautify our communities and environment.
The 2023 edition of the Green Ghana Day was launched on 17th, 2023 by the Asantehene, Otumfuo Osei Tutu II under the theme "Our Forests, Our Health" with a target to plant at least 10 million tree seedlings on the 2023 Green Ghana Day – 9th June 2023.
Source: nkilgifmonline.com