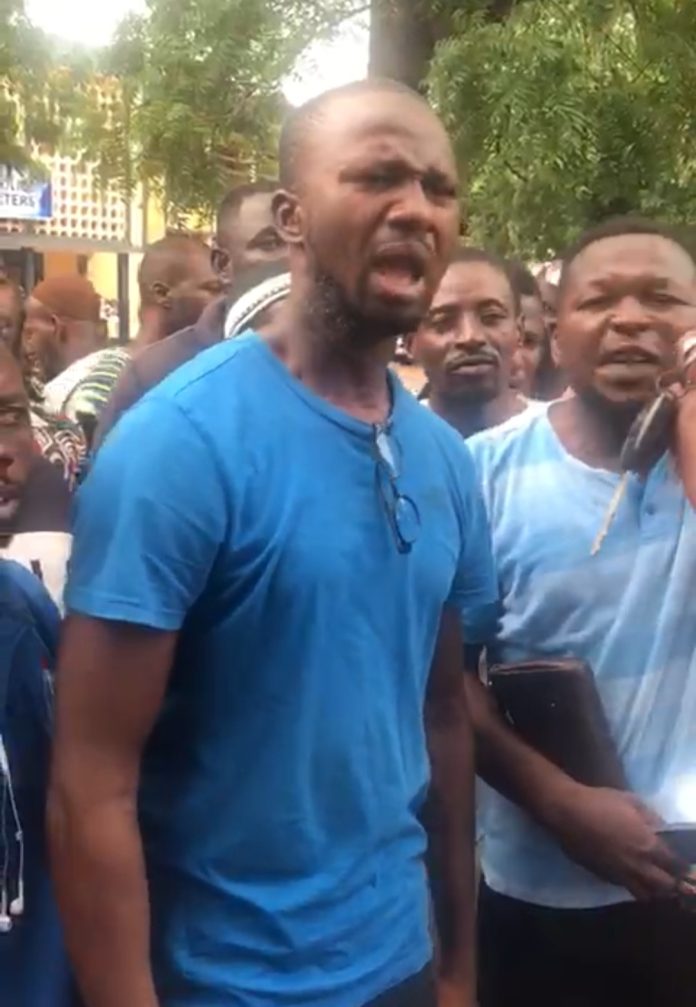 The Vice President, Dr. Mahamadu Bawumia has been allegedly accused by
some angry youth of Daboya in the Savannah Region of meddling in the Gonja-Mamprusi conflict that has led to the death of some person's in the area.
Speaking to the media in a press conference held at the Northern Regional Police headquarters on Friday, June 2. 2023, when some arrested youth of Daboya were brought there, some sympathizers and youth who massed uop there levelled several allegations on the Vice- President including an alleged pickup that was used by their opponents purported to belong to Dr Bawumia.
Soale Bruhan, who described himself as a Daboya Gonja Youth said.
"Daboya town has been envaded this morning by police to arrest so many innocent people. This is in relation to a case involving two (2) tribes – Gonjas and Mamprusis. We have a longstanding land dispute at our end, where the Mamprusis are occupying. We don't have any issue with them yet they want to claim it from us. Because power has been vested in them".
He also said;
"They know they have a powerful vice president who will always be behind them. There is conflict between two (2) tribes and only one (1) is arrested? They have not arrested anybody from Mamprusis land. What did we do to deserve this? Are Gonjas not part of Ghanaians? And the bullets we have found on the ground, if not security, no civilian can afford it".
He further said; "Just because Mamprusis have the support of Vice President they have been disturbing Gonjas..we Gonja did not have a Vice President but a President but never attacked any ethnic group".
On Wednesday, May 31, some youth of Daboya in the North Gonja District were alleged to have attacked the police station to demand the release of suspects arrested in connection with a violent clash between Gonjas and Mamprusis at Lukula.
The clash at Lukula led to the killing of one person and the burning of several houses.
On the dawn lf 2n June, 2023 military and Police were sent to Daboya and they arrested and brutalise residents of the community and later sent over 70 of them to the Tamale Police Headquarters.
There were many press conferences on the issue stating with group called Buipe Youth for Peace and Development.
Many Damongo Chiefs, Queenmothers and Youth were also at the Palace of the King and Overlord of Gonja Yagbonwura Bii-Kunuto Jewu Soale (I).
Even thought the Yagbonwura did not say anything the Youth addressed the few media present.
Source: nkilgifmonline.com