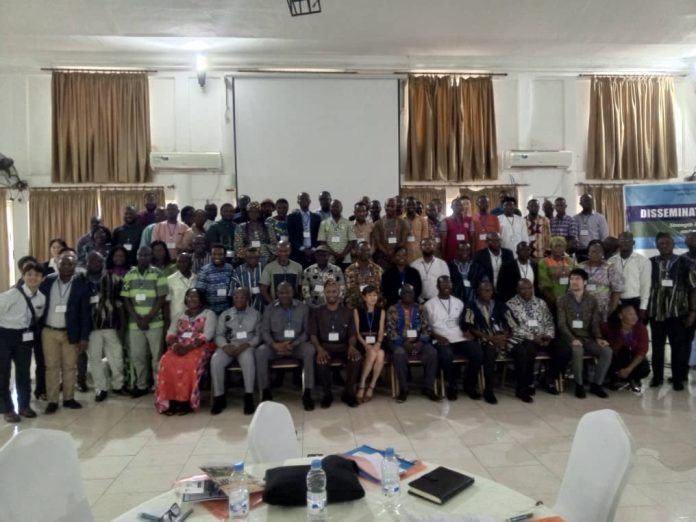 The government of Japan through its development agency called JICA had supported in growth of the healthcare in the 5 regions of the North. JICA in the year 2017 started "CHPS for Life" project in collaboration with the Ghana Health Service to improve on community healthcare services.
The CHPS for Life project is a six-year and would come to an end this year. Mr. Takuya Tsizumi, JICA Representative has said the project has supported to build about 6,364 CHPS compounds in Northern, Upper East, Upper West, Savannah and North East regions. He also indicated that initially the project was a five-year agreement and later an additional one-year was approved making it the 6years.
The CHPS for Life project has trained over 1,600 health workers and over 1, 600 community Health Volunteers across the 5 regions of the North.
These revelations was made known on 31st May, 2023, during a dissemination forum for 5 regions under the theme; strength and sustainability growth in Northern Ghana.
Bole based Nkilgi FM in an exclusive interview with the Savannah regional Director of the Ghana Health Service, Dr. Chrysantus Kubio said JICA has supported in training health workers in the region. He further said even though the CHPS for Life project is at the verge of ending, his outfit has put in place sustainability measures to continue with the activities of the project.
Dr. Chrysantus is therefore calling for support from Community Based Organization (CSO's) and the district Assemblies to be able to fulfil the necessary trainings and providing logistics to sustain best health services in the region. The project is operational in all the 7 Municipals and district in the Savannah region.
The forum brought together all Regional Directors and District Directors of Health and Principals of Health Institutions in the operational regions.
Source: nkilgifmonline.com