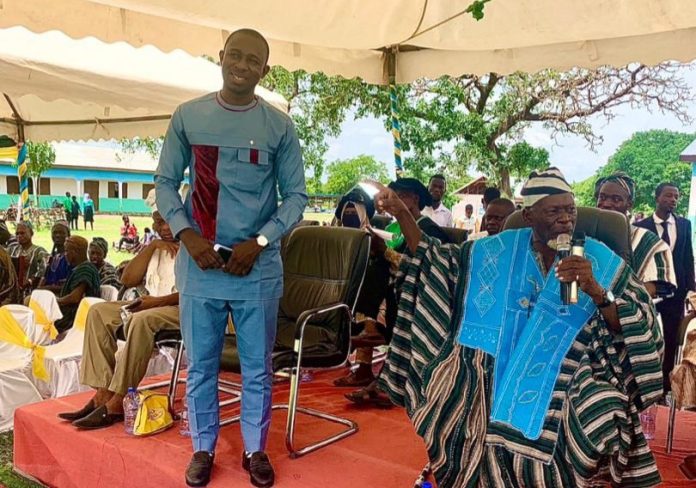 The Savannah College of Education in Daboya, Savannah Region marked its 2nd matriculation ceremony on Saturday 20th May 2023 and the theme for the program was; "Teacher Education: A key to student performance in the Savannah Region.
The Acting Vice- Principal of the College Mr Mohammed Mucktar on behalf of Dr Musah Ekpampo, the Acting Principal, recounted the humble beginnings of the institution and its remarkable achievements so far.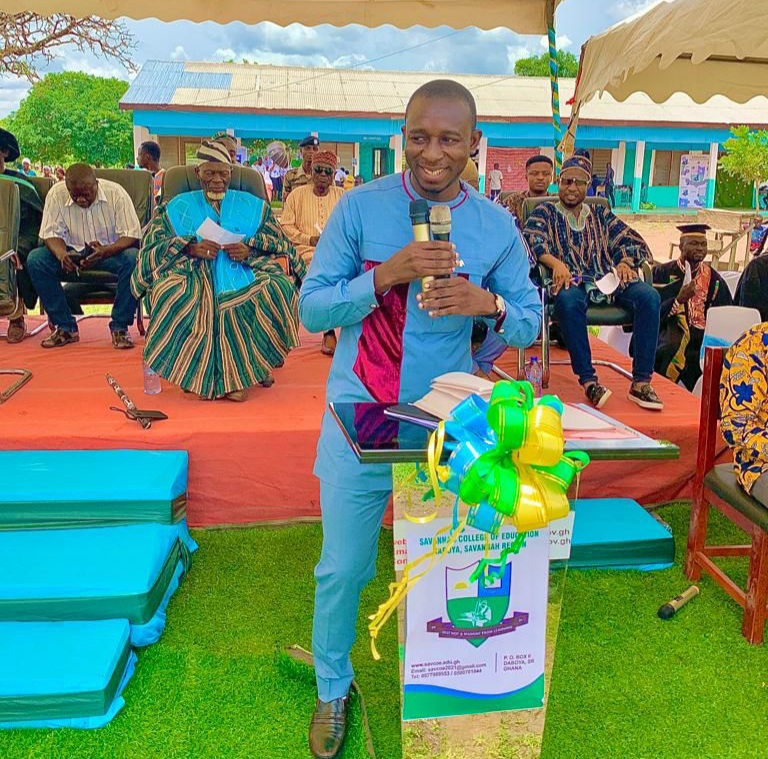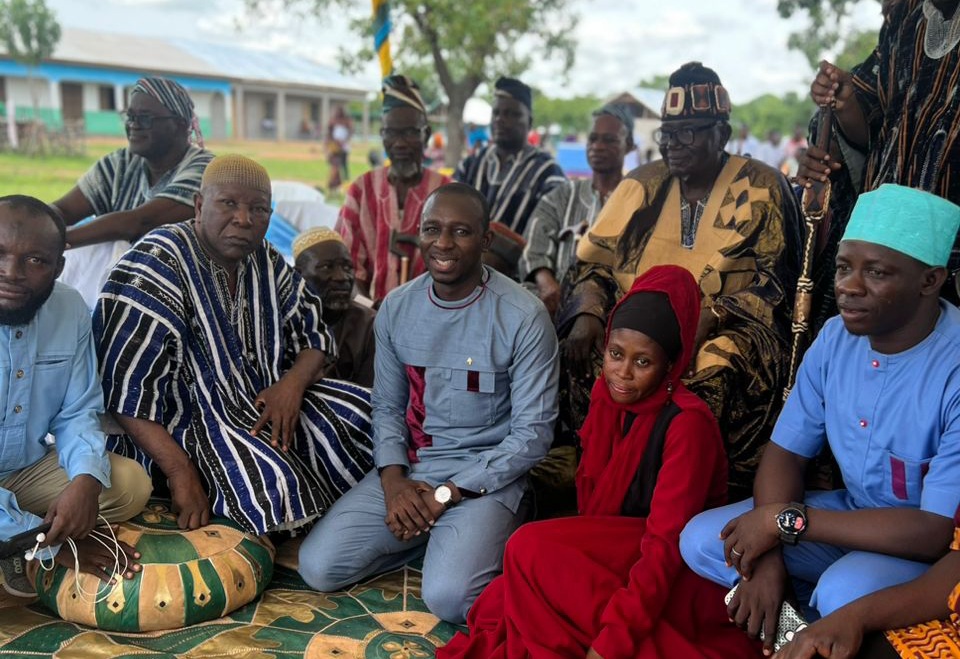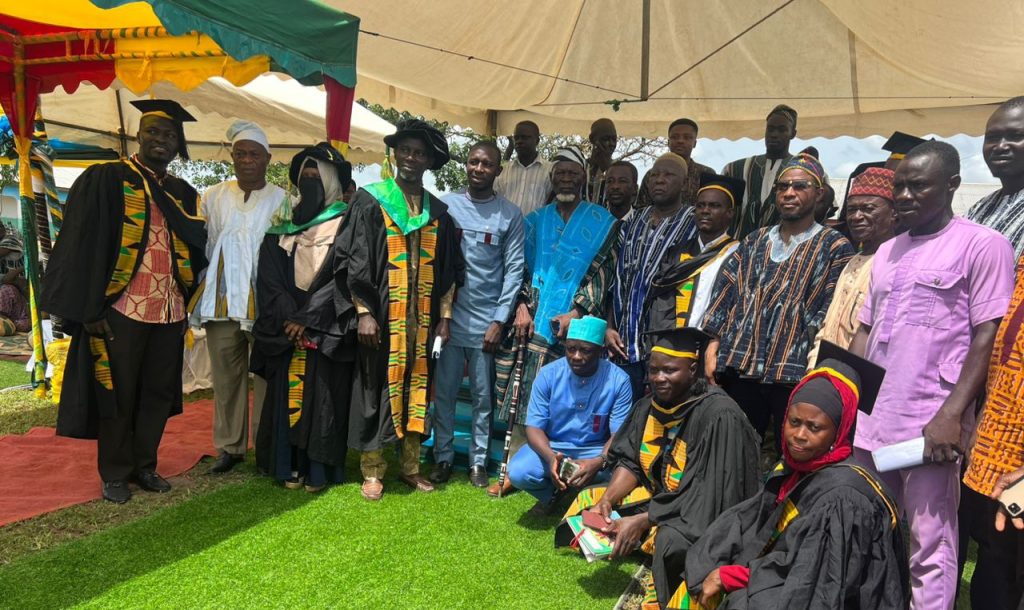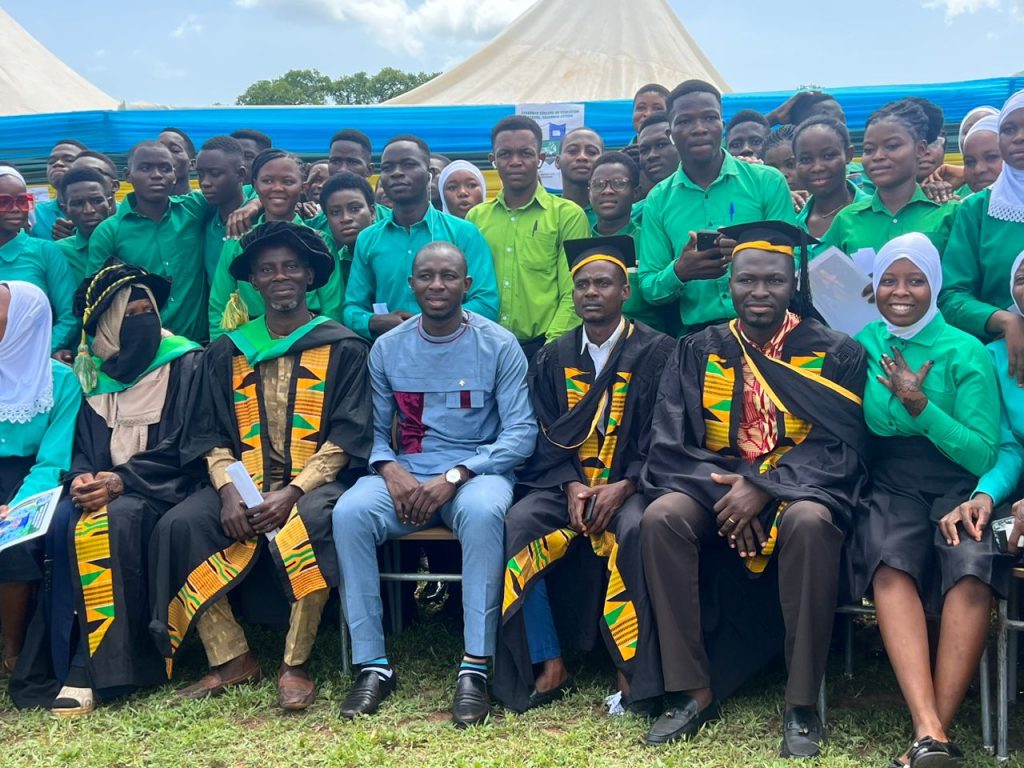 He passionately appealed to the Executive Director of Nasco Feeding Minds Mr Banasco Nuhu Seidu who was also the Special Guest of honour at the matriculation to consider including the College in Nasco's ongoing digital literacy and ICT infrastructure projects since it will be on immense value to the student body.
The Chairman of the event Gbenapewura Mahama Sakan conveyed his deep admiration for Banasco Nuhu Seidu and Nasco Feeding Minds for their eir unwavering commitment to creating opportunities and effecting positive change in the Savannah Region.
He urged the students to emulate Mr Seidu Nuhu Banasco's steadfast determination and strive to
become invaluable contributors to society as they embark on their own individual
journeys.
The Executive Director of Nasco Feeding Minds and the Special Guest of honour at the event Mr Banasco Nuhu Seidu in response, emphasised the crucial role of digital literacy in shaping the next generation of educators.
He urged the students
to introspect and envision themselves as the teachers they aspire to become,
stressing the importance of purposeful actions and forward-thinking strategies to make a profound impact when they enter the teaching profession.
Mr Nuhu acknowledge the support of the New Patriotic Party (NPP) Regional Chairman Alhaji Iddrisu Sulemana popularly known as Prof Kalamonia, the Savannah
Regional Minister Mr Saeed Muhazu Jibril, Hon Asey Mahama who is the Member of Parliament (MP) for the area and the Minister of
Health and the District Chief Executive (DCE) for North Gonja Mr Adam Eliasu popularly called Red Bawa for facilitating his outfits efforts to establish an ICT facility in the college.
The MP for Daboya-Mankarigu Hon Mahama Asei expressed unwavering support for the College and his contribution to securing accreditation for the College.
The DCE for North Gonja Mr Adam Eliasu extended his sincere appreciation to all the stakeholders who have tirelessly contributed to the growth and advancement of the institution.
He fervently appealed for their ongoing support, recognising its indispensable role in sustaining the College's operations and facilitating even greater accomplishments in the future.
Source: nkilgifmonline.com