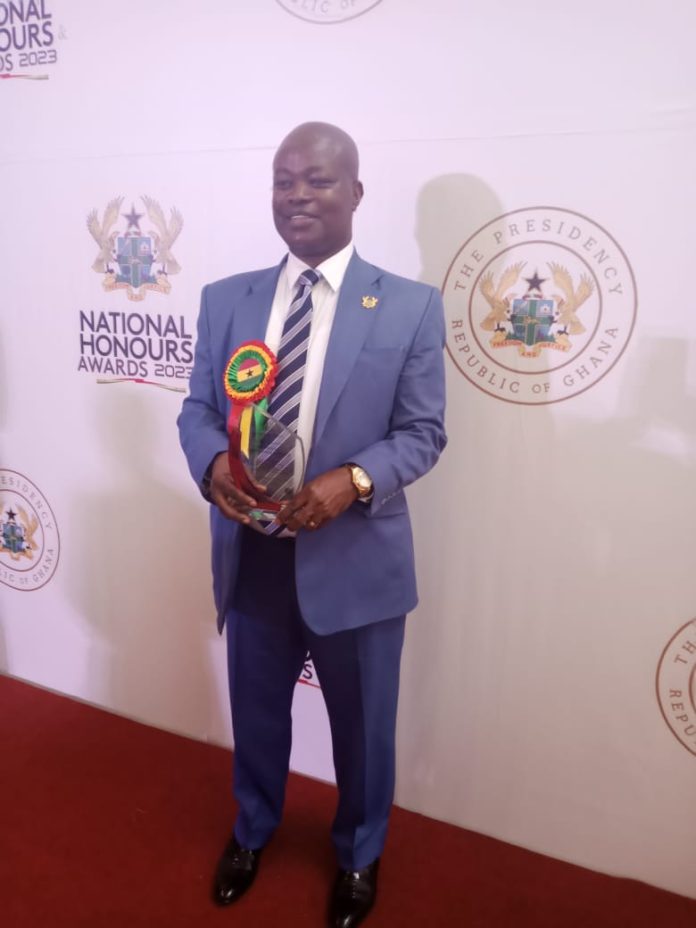 The President of Ghana, Nana Akuffo Addo on Tuesday 14th March, 2023 honoured and awarded some government institutions as well as private organisations for their role in the fight against Covid-19.
One of such institutions, is the National Ambulance Service led by its Chief Executive Officer, Prof. Ahmed Nuhu Zakariah.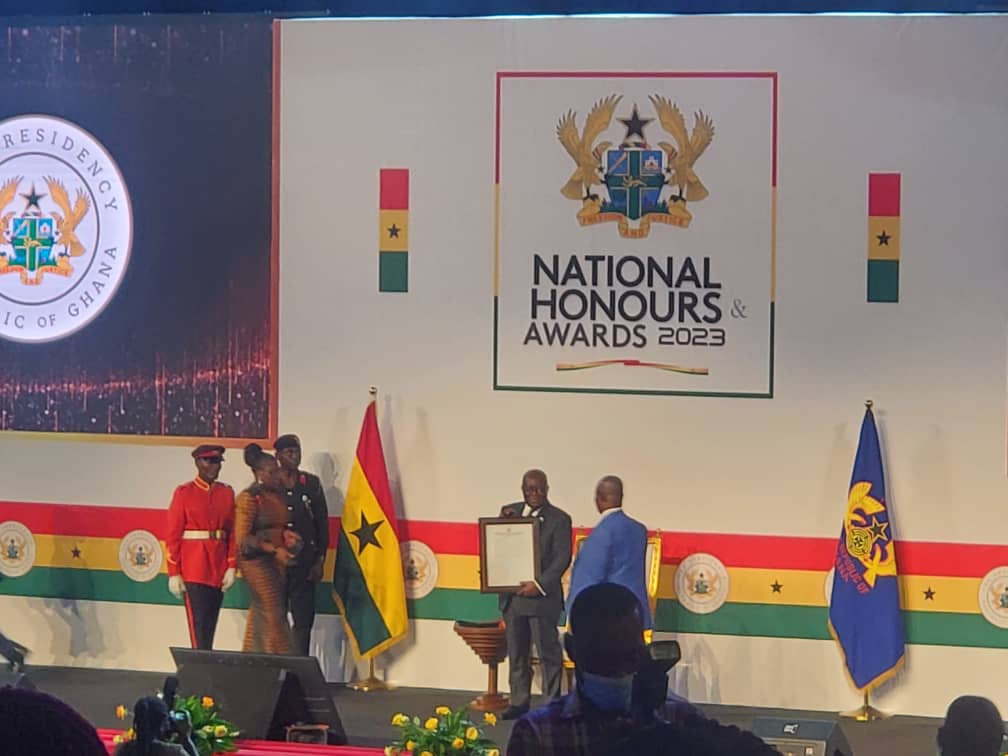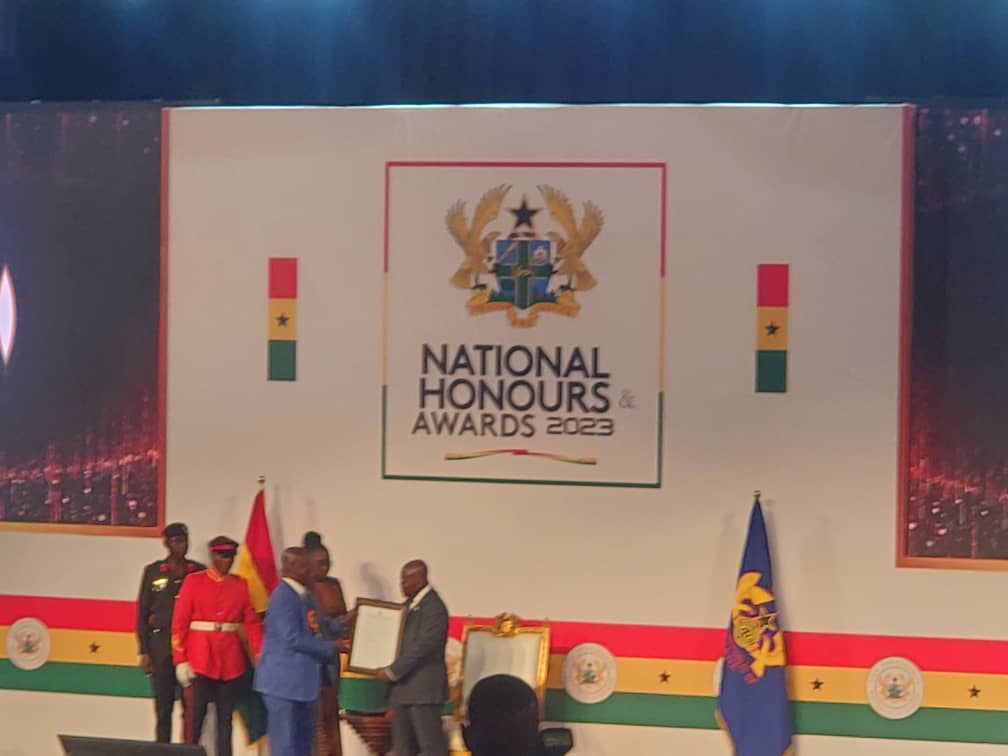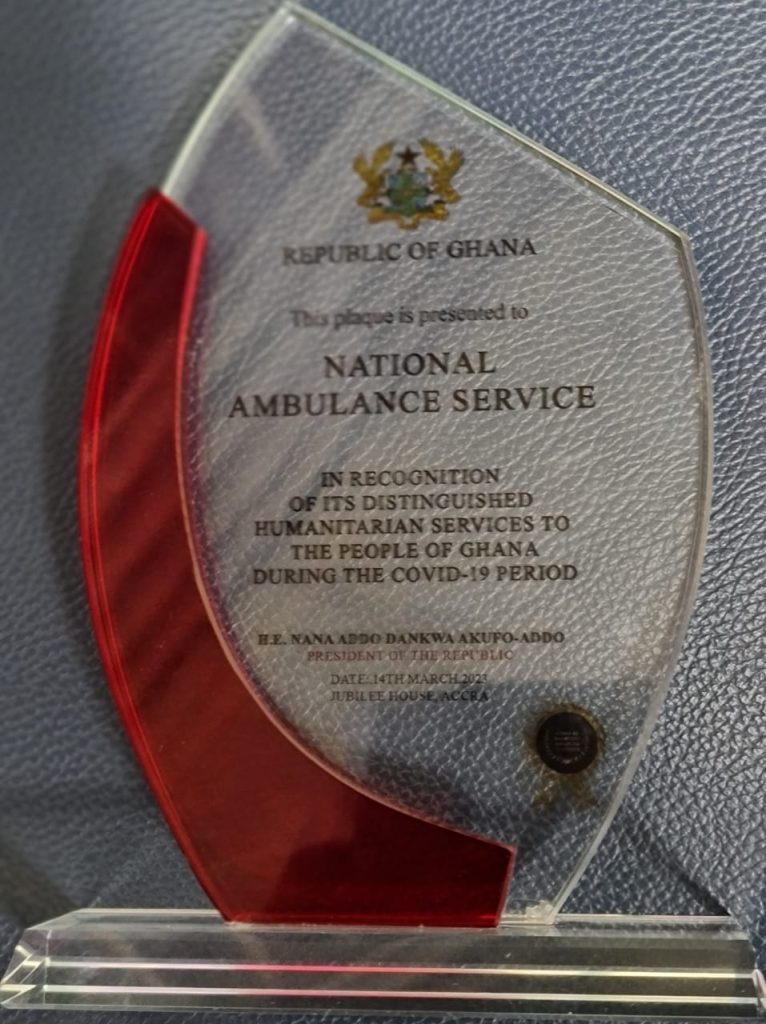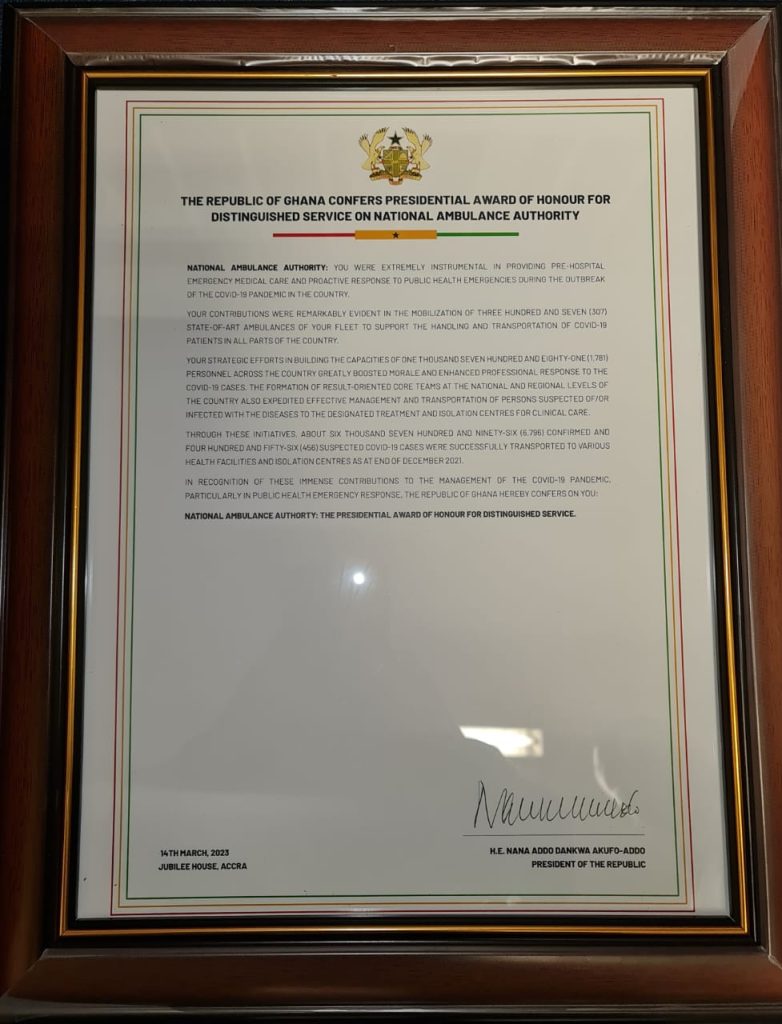 Established in 2004, the National Ambulance Service delivers pre-hospital emergency care to the citizenry and has over the years grown significantly.
From less than ten(10) stations and also about 60 staff, the service can now boast of over 290 Stations across the country and with more than 3000 personnel.
Owing to the remarkable leadership prowess of the Chief Executive Officer and with support from governments over the years, the impact of the National Ambulance Service is felt in all constituencies across the country.
In the heat of Covid-19, the Service contributed significantly to the fight against the global pandemic by transporting suspected or confirmed cases to the various hospitals for further management.
It is on this backdrop that the government of Ghana through the President Nana Addo Akuffo Addo decided to honour the National Ambulance Service "in recognition of its distinguished humanitarian services to the people of Ghana during the Covid-19 period".
This is the full statement of the Presidential Award for the National Ambulance Authority:*The Republic of Ghana Confers Presidential Award of honour for distinguish service on National Ambulance Authority*National Ambulance Authority: You were extremely instrumental in Providing Pre-Hospital Emergency Medical care and proactive response to public health emergencies during the outbreak of the COVID-19 pandemic in the country.Your contribution so were remarkably evident in the mobilization of Three hundred and seven (307) State-Of-Art Ambulances of your fleet to support the handling and transportation of COVID-19 patients in all parts of the country. Your Strategic efforts in building the capacity of one thousand seven hundred and eighty one (1781) personnel across the country greatly boosted morale and enhanced professionals response to the COVID-19 cases.The formation of Result-Oriented Cure Teams at the National and Regional levels of the he country.Also, expedited effective management and transportation of persons suspected of/or infected with the disease to the designated treatment and isolation centers for clinical care.Through these initiatives about Six thousand and seven hundred and ninety six confirmed and Four hundred and fifty six suspected COVID-19 cases were successfully transported to various facilities and isolation centers.As at the end of December 2021in recognition of thes immense contribution to the management of the COVID-19 pandemic, particularly in public health and emergencies response, The Republic of Ghana hereby Confers on you National Ambulance Authority: The Presidential Award of honour for distinguished service.14th March, 2023Jubilee Hous,AccraHE NANA ADDO DANKWA AKUFO-ADDOPRESIDENT OF THE REPUBLIC.
Source: nkilgifmonline.com