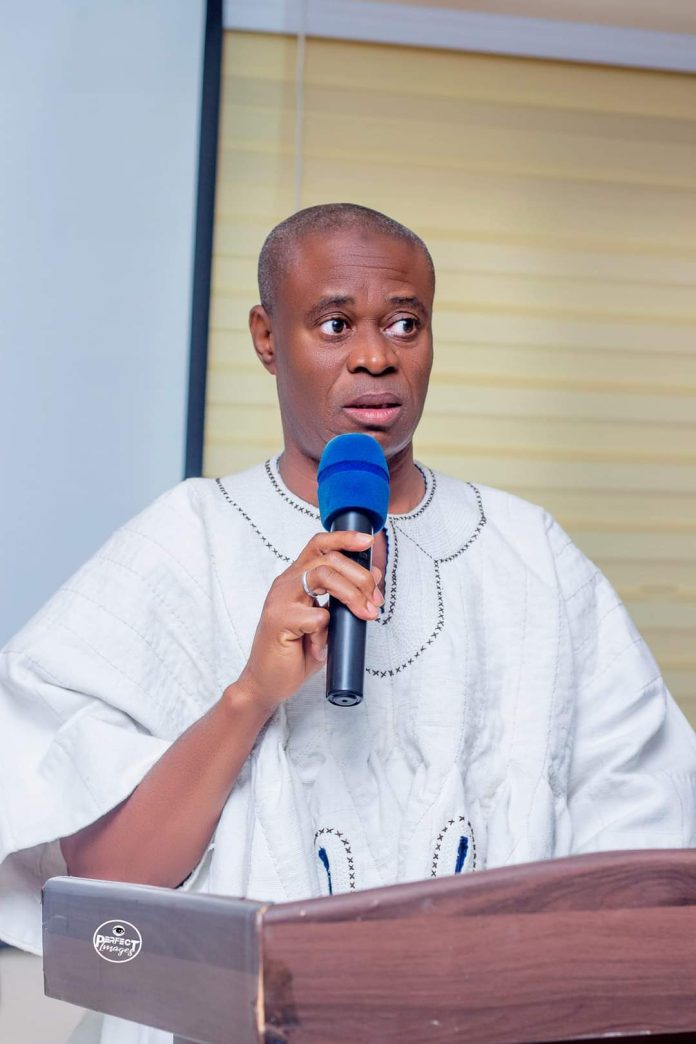 Mr Sakara Zakaria popularly called "The Pensioner" who is former National Security officer has described the Member of Parliament (MP) for the Bole-Bamboi Constituency Alhaji Yusif Sulemana as a hard working young man of integrity, trustworthy, dependable and an honest person.
Mr Zakariah who hails from Bole also explained that as an opposition MP where access to resources is a challenge, the Bole MP still manages to always get something for his people, saying that "he is a visionary leader".
He said;
"Those of you who know the Bole/Bamboi constituency will notice that our MP, who is a native and a resident of Bole, when going to Accra for parliamentary business will have to travel through about 90% of his constituency. This gives him an opportunity to interact with his constituents during his travels whenever he has the time to do so".
Mr Zakariah added; "They say don't fix it when it's not broken. So why change a sitting performing MP? So those who may want to contest him should think twice before making their stake. Of course, it's a democracy and a contest in elections is a part of it. But must we contest just for the sake of democracy?"
"The Pensioner" Mr Zakaria wrote his testimonial on the MP for the Bole-Bamboi Constituency Alhaji Yussif Sulemana on Facebook stating that his write up is an address to those who may want to contest the MP either in the internal primaries or the Parliamentary general elections.
He indicated that the write up testimonial will give the aspirants an idea of the person they want to contest, from the perspective of an ordinary voter and a supporter.
Before he delved into his testimonial, he said "Politics in Ghana has undergone various changes and metamorphosed to where it is now, particularly with regards to the roles of Members of Parliament.
He continued; "MP's were in the past seen as legislators and expected to do just that. To some extend they were also seen as the people's representatives who carried their problems, challenge and needs of their electorate to Mr. Government ".
He however stated that by the own making of MP's, they have become Scholarship secretariats, funeral sponsors, Banks and sometimes has to make time to attend functions like funeral performance in the Constituency.
He added that this has come to stay and also form the basis upon which MP's are assessed and will base his testimonial on them among others.
Mr Zakaria disclosed that for the past five years of his frequent visit to Bole in an attempt to relocate home, he is in the position to testify the good works of the MP in the constituency.
He further said; "For these five years that I have been going home, there isn't an occasion I was in Bole to attend a funeral, wedding or enskinment of a chief where the MP's presence was not felt whether he's in attendance personally or not. How he manages to attend some of these personally baffles me because of the distance and his schedule as an MP".
He also indicated that he witnessed the MP making various donations to people and groups in his constituency in cash or kind.
Mr Zakaria further stated that his services is not only felt in the constituency but all over Ghana where his constituents are found, describing him as a good ambassador.
He said the Bole MP is seen making rounds to resolve issues that affect the constituency and Savannah Region at large in Accra day and night when called upon.
He said the Alhaj Yusif Sulemana has contributed to the infrastructural development in the constituency, adding that he has seen the MP having close discussions with the District Chief Executive (DCE) for Bole Madam Veronica Alele Heming in that regards.
He concluded that the MP's work in Parliament is well documented as he is part of a number of very important committees of Parliament and is always vocal in the floor of Parliament as he present national issues and issues of the Bole-Bamboi Constituency.
Source: nkilgifmonline.com